Swept by the wave of #MeToo that has engulfed India right now, director Sajid Khan appears to be in deep trouble. Three women—an assistant director, an actress and a journalist— came forth and accused him of sexually harassing them.
In light of the allegations, Sajid Khan had to step away from the directorial post for Housefull 4.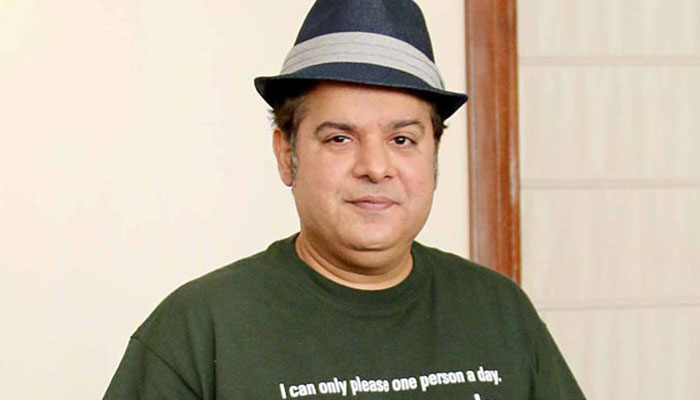 This announcement came after Akshay Kumar cancelled a shoot for the film, which also stars Nana Patekar who is another #MeToo accused. Another cast member, Riteish Deshmukh has also sided with Akshay's decision and shown solidarity with the cause. As per latest reports, Nana Patekar has also dropped out of the film.
— Riteish Deshmukh (@Riteishd) October 12, 2018
Sajid Khan's family has issued statements of their own, extending their full support to the survivors.
Sister Farah Khan Kunder, in her statement, has ensured that if what is being said about brother Sajid is indeed true, then he will have to atone for it all.
Farhan Akhtar, who is the founder of MARD (Men Against Rape and Discrimination) and Sajid Khan's cousin (their mothers are sisters), also issued a statement in support of the #MeToo survivors.
I cannot adequately stress how shocked, disappointed and heartbroken I am to read the stories about Sajid's behaviour.
I don't know how but he will have to find a way to atone for his alleged actions.

— Farhan Akhtar (@FarOutAkhtar) October 12, 2018
Let there be no confusion about whether I stand in solidarity with the women who have spoken up. I absolutely do. @karishmau @redheadchopra https://t.co/qYmaj2yN4P

— Farhan Akhtar (@FarOutAkhtar) October 12, 2018
People are divided over these statements, with some praising Farah and Farhan for not blindly defending Sajid and believing in the survivors. Others, however, think the responses feel somewhat scripted, considering any other thing said might just backfire considering the current climate.
Several people, including actress Bipasha Basu, have come forth and said that they had been warned of Sajid Khan's reputation and asked to be careful around him.
Aisha actress Amrita Puri took to Twitter to confirm the same. However, she further remarked that the industry was well aware of Sajid's antics, and it was difficult to believe that his family was as clueless about it as they claimed to be.
It was fairly well known that @SimplySajidK is a creep and is completely inappropriate as far as his conduct with women goes. I was warned to stay away from him if I ever came across him. I refuse to believe that it has come as a surprise to ppl from the industry or his family.

— Amrita Puri (@_Amrita_Puri) October 12, 2018
Considering Sajid Khan is an industry insider, with family and friends who are very much a prominent part of Bollywood, Amrita was of the opinion that the shock they expressed about the allegations did not seem genuine.
However, Farhan Akhtar was quick to respond to Amrita Puri's "ininsuation" and called it a conspiracy theory.
I deeply resent your insinuation that me or my family knew of his behaviour yet did nothing. Your anger is justified. Your conspiracy theories not. @_Amrita_Puri https://t.co/MCLptZioWR

— Farhan Akhtar (@FarOutAkhtar) October 13, 2018
It does seem difficult to ignore the rationality in what Amrita points out. However, for now, it is all about the survivors getting the justice that they rightfully deserve, and for everyone (including the accused's family and friends) to #BelieveHer. As long as they do so, and follow the due process of law, we can be assured that justice will be done.