Childhood memories of the good old days give us solace but it's equally difficult to come back from there after a nostalgia trip! The games we played, the shows we watched, and the things we used back in the day would always be dearest to us and would probably never fade from our minds.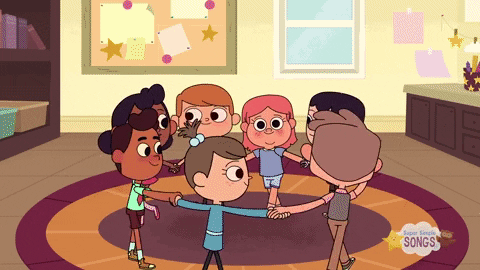 Recently, people online went down memory lane when someone tweeted an image of multi-coloured balls.
Every single kid owned these in 2000s pic.twitter.com/t55Y1YU4wK

— Kosha (@imkosha) June 10, 2021
The memory of playing with the 'Crazy Balls' AKA 'Ping Pong Balls' was revived with people sharing how they had a wonderful and sometimes painful childhood, courtesy the zor zor se uchalney wali ball.
Jamin p patak k ye ball asman me chali jati thi… mujhe jab aisa lgta tha k satellite bhi aise launch hoti hongi…

— siddhartha singh rajput (@sidvidrajput) June 10, 2021
I lost mine e debonairs and I cried my lungs out, it went straight to the kitchen pic.twitter.com/vD2dLg6KYh

— Sane (@Tibusisiwe) June 10, 2021
We used to call it pimpom ball😂😂 holy shit once I ate one of these because it looked like a candy.

— Ankita🌈 (@SheIsNotBoring) June 10, 2021
Half my house is still broken due to this 😭😂😂😂😂😂

— Akash patel (@Apoxipril) June 10, 2021
Yeah
These balls goes higher than sky 😂😂😂

— Satyam Borikar 🏏🏆 (@im_satyam45) June 10, 2021
Crazy memories of the crazy balls.
Yeah costed a month's pocket money savings😂

— Jenil Shah (@jenilshah13579) June 10, 2021
Ek race bhi hota tha annual function mai spoon par ye rakhkar

— Tonishark (@Tonishark3) June 10, 2021
Ah yes, they got lost in the blink of an eye.
Khelna baad mein shuru karte thhe inse, gumm yeh pehle jati thii 😭🤣

— Sukhman (@Superman_Sandhu) June 10, 2021
And tried playing with it on terrace and later go on a hunt on roads checking where the hell did it go?😢

— Slightly Grumpy 😤 (@roooossshhiiiii) June 10, 2021
Subah lao dancing ball, shaam tk kho jata tha 😭

— Nawaz #freepalestine 🇵🇸 (@Nawaz18_here) June 10, 2021
Still do😎😎 pic.twitter.com/VmDkyL5Z5K

— Right Wingerrrr🇮🇳 (@Right_wingerrrr) June 10, 2021

The balls also reminded some of the 'Marble Kanche'.
I remember cutting one of these balls into half to see what was inside. Do you still have one?