Shashi Tharoor, if you haven't noticed already, is a favourite with the lit-fest-makers and the takers it brings along. Thanks to his unparalleled oratorical skills. But something about him also makes him a favourite with the news-makers–the 'breaking news' kind–and honestly, that's no mystery either!
The reason I'm discussing him with you, instead of agreeing that Tuesday mornings are no better than Monday mornings, is that he has found himself in the crosshairs of an unspeakable but totally predictable goof-up.
Yes, when the legendary actor Shashi Kapoor passed away at 79, yesterday, people started sending condolences to Tharoor, because history repeats itself.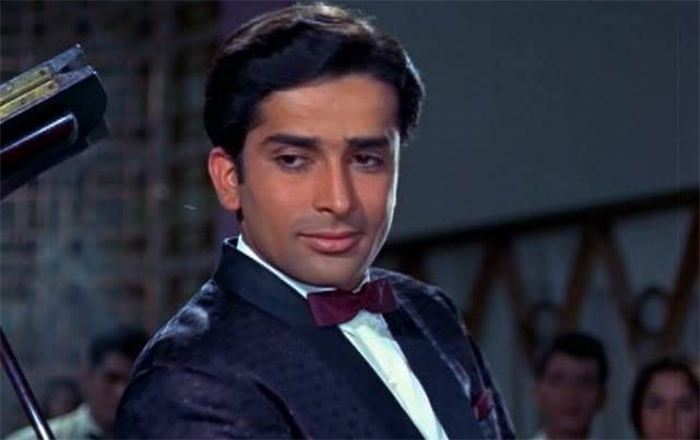 (Remember when Vinod Kambli was being asked to rest in peace when veteran Vinod Khanna passed away?).
If you don't believe me, see for yourself. 
#ShashiTharoor you rest in peace.

— Shαhid Vegdαni (@shahid_sv) December 5, 2017
Hell, even Times Now, made a boo-boo and wrote a condolence for Shashi Tharoor that read something like, 
Meanwhile, amidst cutthroat competition among the Indian media.#ShashiKapoor #ShashiTharoor #TimesNow pic.twitter.com/ub2wyYMEh1

— Arushi Kapoor (@curlmoohi) December 4, 2017
But hey, it's Shashi Tharoor we are talking about!
Unsurprisingly, he had the cheekiest response to the farrago of distortions and well, I'll just let his tweet do the talking! 
We're getting condolence calls in the office! Reports of my demise are, if not exaggerated, at least premature. @TimesNow #ShashiKapoor https://t.co/nbtZGcdQTa

— Shashi Tharoor (@ShashiTharoor) December 4, 2017
Not just that, he even took a moment to express his grief at the demise of the industry veteran. 
I feel a part of me is gone. A great actor, smart, cosmopolitan, impossibly handsome & w/a name that was often confused w/mine. (My office got two calls from journalists today about my reportedly serious ill-health!) I will miss #ShashiKapoor. Condolences2his family&all his fans pic.twitter.com/fSz3jafPZJ

— Shashi Tharoor (@ShashiTharoor) December 4, 2017
Needless to say, Times Now realised their folly and was quick to come up with an apology!
We apologize for the typographical error on our end. @ShashiTharoor we wish you good health.

— TIMES NOW (@TimesNow) December 4, 2017
Well, what can I say? Oh, I know…never mess with a thespian, you guys! Doesn't end all that well.