In addition to countless problems, women across the globe have to deal with hawking eyes of men and constant leching which takes creepiness to the next level. Then, add stalking to the equation. Life = Miserable. In India, things are even worse.
In a disturbing incident that has come to light, a 38-year-old man was killed and buried under layers of cement because he was stalking a woman, whom he was propositioning.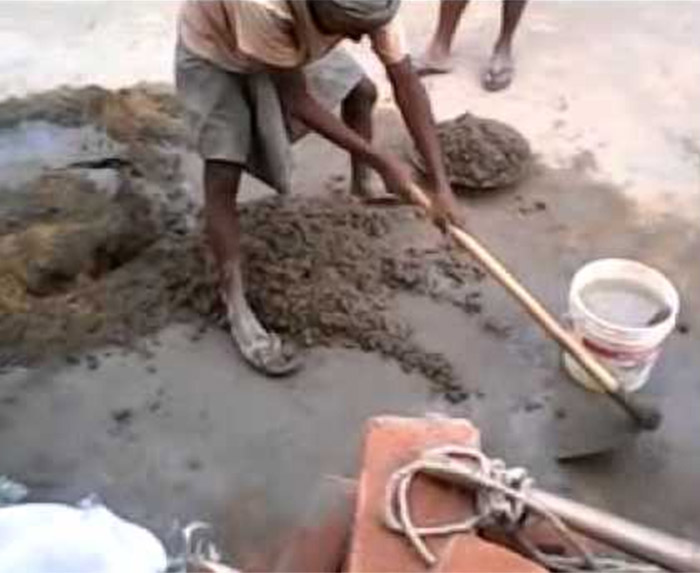 R Sundar was allegedly stalking Amutha (34) — a widow with two children who had already decided to live with another man, Diwan. Sundar stalked Amutha incessantly and The New Indian Express quoted investigation officer,
"Sundar was a drug addict and a heavy drinker. Amutha told him several times that she had no intention of living with him. But he did not seem to understand."
Things got out of hand when Sundar started troubling not only Amutha but also her sister-in-law, Rajeshwari, who was taking care of Amutha's children. Sundar pressured Rajeshwari to send Amutha's kids back to her.
"The two women complained to Diwan. A plan was hatched and accordingly, Amutha invited Sundar to her house. While she was speaking to him, Diwan and his friend Gopi came and stabbed him in the chest multiple times."
The two then dug a pit, laid his body in it and poured concrete over his body and covered in the layers.
The incident happened on Sunday (September 3) but Sundar was reported missing by his mother only on Thursday, September 7. Amutha and Rajeshwari confessed to the crime during interrogation.
The body was found on September 9. Both the women have been arrested by the Avadi police, while Diwan and Gopi are on the run.