"I am not short, my height is just cute!"
Are you guilty of using this statement? I am guessing every short person, who has to survive amid a group of taller friends, is. Amirite? No judgments there, I fall in the same category 😛
Well, it becomes quite a task when you're having a conversation with a taller person while standing. Hello, neck-aches and awkwardness!
So, what is the right way to talk to short people? You must've tried your hand at a variety of ways, but I bet none were like this Imgur user, RequiemOfHorror's idea. Though it has been on the web for quite some time (since 2014), the short comics have caught our eye yet again.
Netizens have added more ways to the comic. And, people, we bet you'd laugh hard over these like we are doing right now!
1. Umm, really? I am not quite sure if this is the way.
2. Huh? How? Why? Eh?
3. Do tall people move around in cranes?
4. Totally diggin' it!
5. Aise kaise, b*?
6. Hahaha! *taking notes*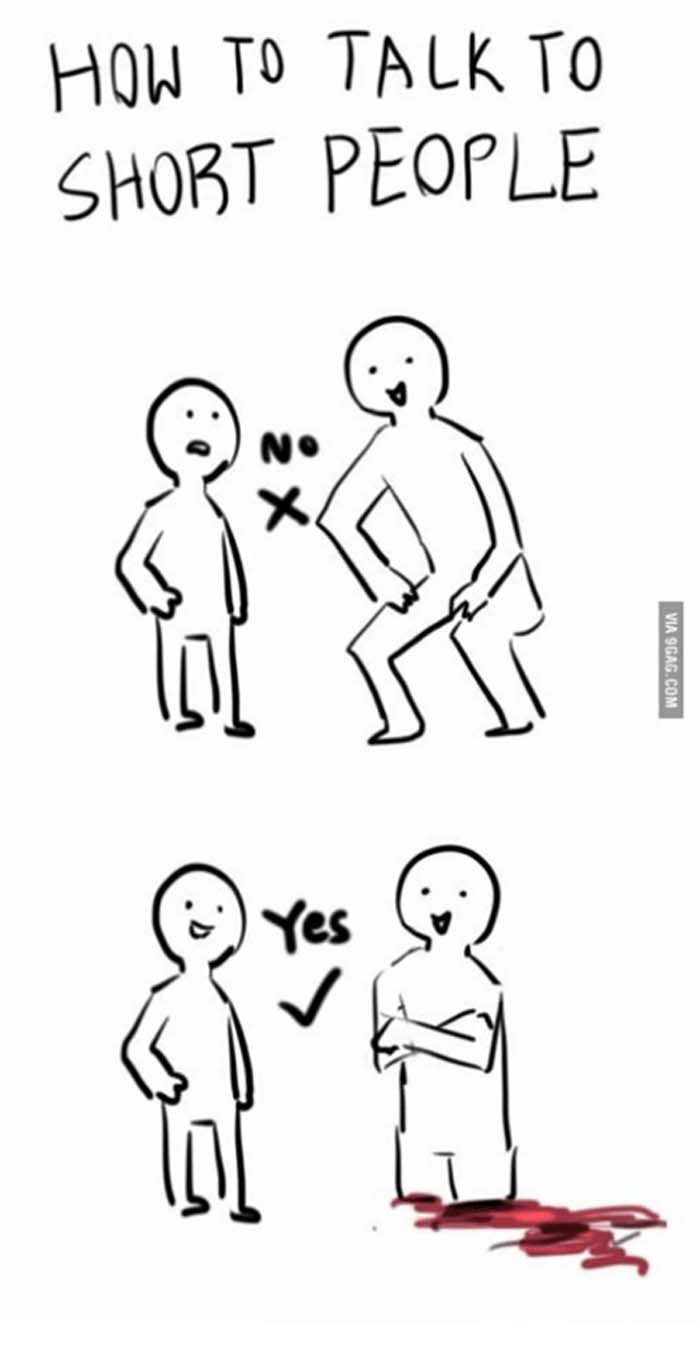 7. Definitely trying this the next time!
8. Really? Piggy-backing?
9. OMFG! Why, though? ?
10. Areyyyyy? ?
11. Not short, but this one's about talking to tall people.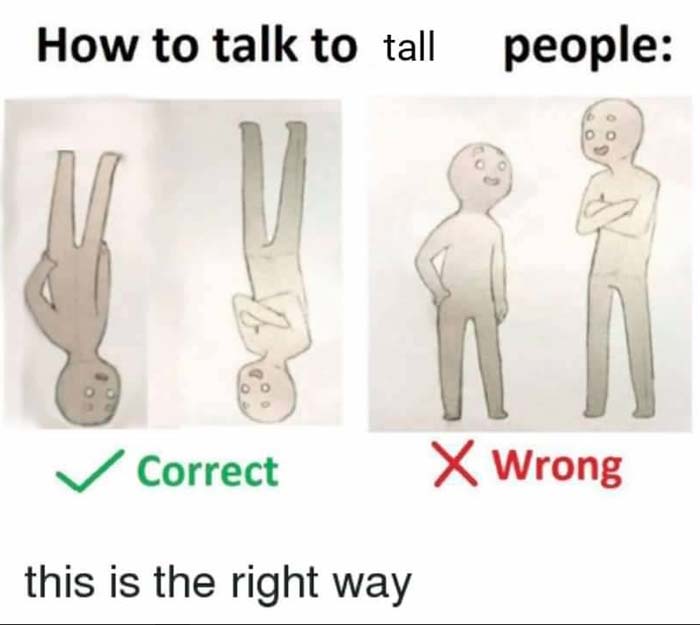 12. This is so rude. So, so, so rude!
13. I feel like singing, aaja meri goudi mein baith ja!
14. Another series in the making?
These are just so funny and I am imagining myself in each. BTW, it is now back in vogue and we're loving every bit of it. What about you?