How many of you read, and more importantly remember the statutory warnings that flash on the screens while you watch a movie? The numbers are few, we all know that. And, impactful films stir something in viewers even more. So, at times people tend to forget the thin line between real and reel life and end up imitating what's shown on the big screen, in real life.
Sadly for a Mumbai based businessman, that imitation turned out to be fatal. 27-year-old Bhiwandi-based businessman Indrapal Patil, lost his life while he was attempting to jump like 'Baahubali' Prabhas, at the waterfall over Mahuli Fort on July 14.
According to a Mumbai Mirror report, Patil's brother, Mahendra, had expressed their shocks over the news. He said,
"We were informed by the police that he fell from a height and died. It was shocking for all of us, even more so for his wife. My brother was pushed. It must have either been a planned attack, or someone might have accidentally or playfully pushed him."
But the eyewitnesses have had a different story to tell the police. Inspector BH Pawar, Shahapur police station said,
"Eyewitnesses informed that the deceased jumped – rather than fell – from a height, tried to land on his feet, missed and went underwater. His friends got him out. It appears that these leaps are inspired by the jump in the movie Baahubali."
Shahapur police believes that people are trying to imitate Prabhas's character, Shivudu aka Mahendra's, physics-defying jump at the waterfall as shown in Baahubali: The Beginning (2015). People climb up to a higher level and leap into the gushing water.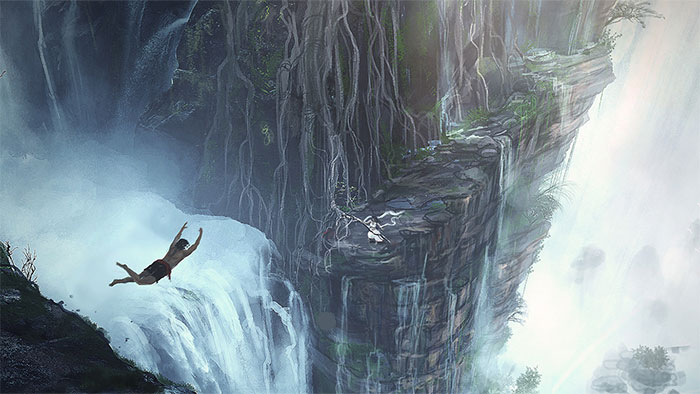 This isn't the first instance. There have been several cases where people have tried to pull off the daring stunt and ended up being injured or dead like two people.
This has pushed the police to write to the forest department to make the prime tourist spot a no-entry zone. PI Mahesh Shetye told Mirror,
"We have done everything, from trying to make people aware to deploying police bandobast. The youngsters find a way of creeping past us. We have written to the forest department to shut the gates that lead to the waterfall. We can't let anyone come to the area, as we don't know who will try to imitate the 'Baahubali jump'. We prefer people missing out on enjoying nature's beauty than people leaping to their deaths."
"The stunts are performed by professionals. Don't try this at home."
It is written for a reason. When will people learn?