Losing someone close to our heart is the one thing we wish we never have to face. The pain and agony that the family goes through are indescribable. It wasn't easy for actor Bhumi Pednekar to lose her father to cancer when she was just 18. Remembering her father Satish Motiram Pednekar on his birth anniversary, the 'Bala' actor took to social media and shared an emotional poem, reports Hindustan Times.
In the lengthy poem, she wrote how her sister's smile reminds her of him and how her mom still blushes like a teenager when she speaks about her father.
She wrote:
She went on to write how her other family members often reminisce about him. "When Subhash kaka tells us about your epic escapades and courage. Your kindness and generosity – 'Arre our Satish was a king with a heart of gold,' he says. Every Ganesh Chaturthi when Pinky Bua misses her brother and baddi her son, 'aarti toh Satish karta tha', 'Satish ke pasand ke aloo puri' were made every time with so much love. Every Eid at Rashid kaka's and the fun we had, I'm sure he misses his friend and all your pranks," she wrote.
She ended the poem by writing, "Every time they say, you both are just like him, I miss you even more cause I wish you could have seen the 'You', that we have become."
Bhumi, who rose to fame with her debut movie, 'Dum Laga Ke Haisha' in 2015 also shared multiple throwback pictures of her father.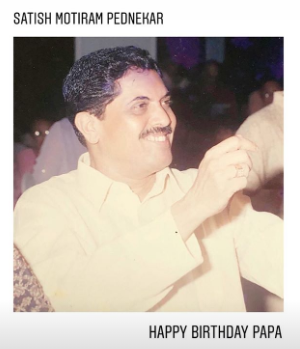 It is true that when someone you love becomes a memory, the memory becomes the greatest treasure. More power to you, Bhumi. Your father must be proud of you.