Everyone loves comics, and everyone loves surprises. And when you combine these two, you get hilarious comics with an unexpected twist in the end. Elizabeth Pich and Jonathan Kunz are illustrators who create such twisted and hilarious webcomics named 'War and Peas'.
Check out some of their amazing illustrations that have a humorous take on everyday life and will make you laugh like hell.
1.  No good for AI?

2. Hot and fresh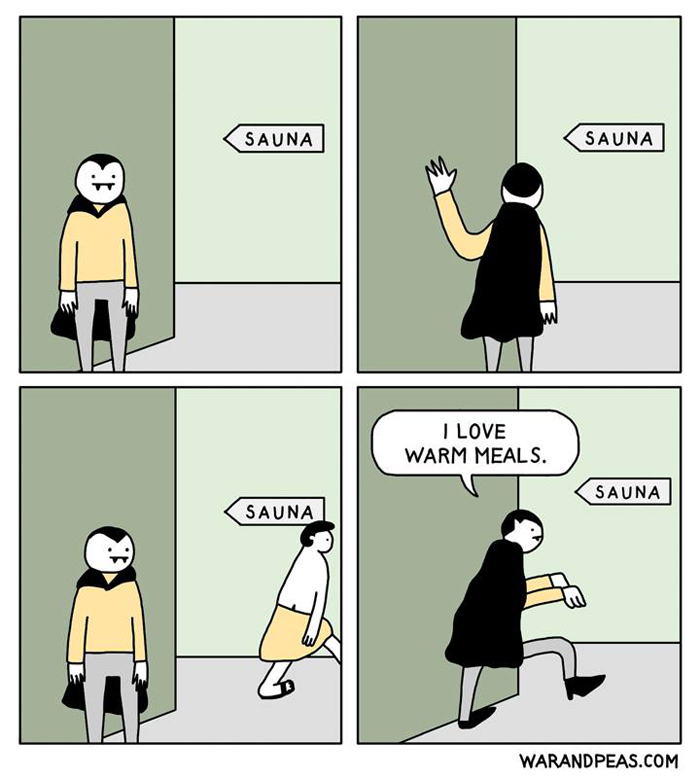 3. High five, bro
4. Ugh…
5. Making new friends?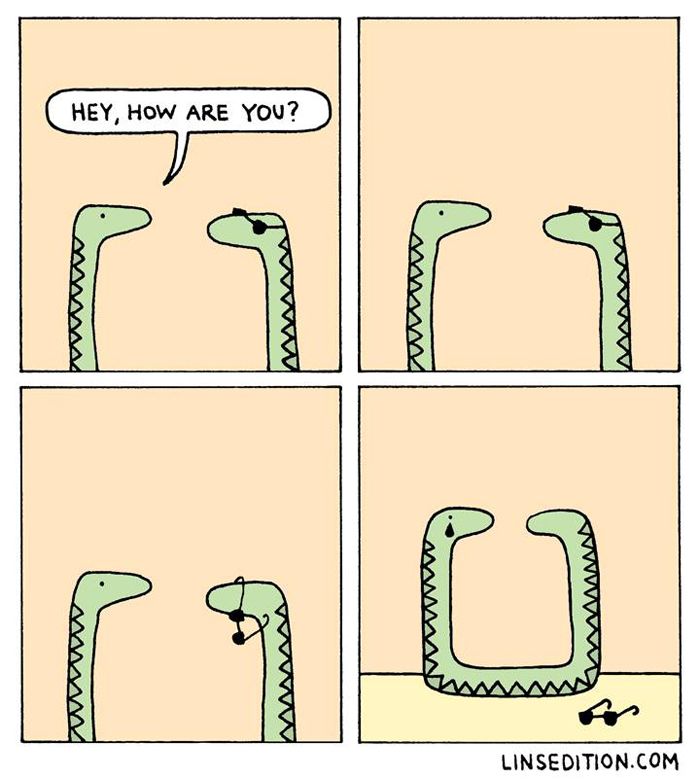 6. Too late?
7. Slurp, slurp…
8. Life takes you to strange places
9. The great one demands a life
10. Oh, you poor little ghost
11. He sure did
12. Don't skip maths lessons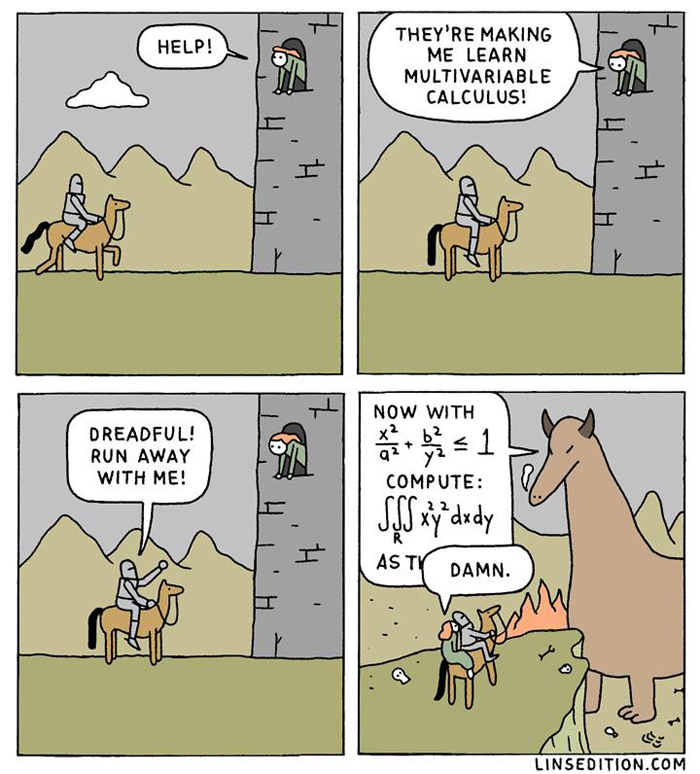 13. Now you know what's on your cat's mind
14. That's real inspirational
15. Presenting, rapper 'quack'
16. Not so fast, thorny
17. The universe is spectacular
18. 'Weremoons'
19. That's some deep poetry
20. Just like a baby
21. Literally
22. Why do you do that Susan?
23. Tables have turned indeed
24. Stupid humans
25. Sure, meditation will help
26. Goodbye, George
27. Why would you do that?
28. Pain of the middle finger
29. Nope
30. Tie your laces kid
Can't stop laughing, can you? 😀
H/T: Boredpanda