Mobile data.
My precious! *Gollum, style*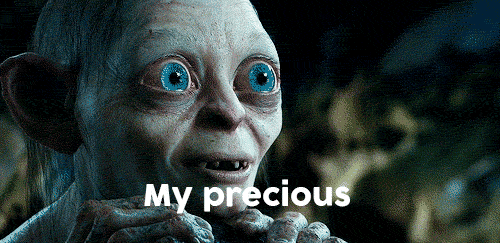 Mobile data is extremely precious, need I say it out loud? I can't even begin to explain the pain when the message pops up that I've consumed more than half of my data in just about a week. And, in that moment – the ultimate fear of missing out things on the inter-web, the extra hassle of getting another recharge done and then the frugal part of the brain reminding me of the additional cost of refueling the data pack.
Kyunki har MB zaroori hota hai!
What's the fix around that? Well, over time I've picked up some easy hacks using my moderate technical skills and of course, with the help of my uber-techie buddies. And, that really helps me save my data pack. Not being selfish at all, here are few things you can do to save yours.
1. Turn off the GPS
It drains not only your mobile's battery but also your data pack. But, we kind of need it too for commuting to and fro and using certain apps. As soon as you're done with your work, turning it off is a wise choice. You can also use offline maps so that half of your GPS needs are met.
2. Turn off Auto-media download on WhatsApp
Oh! This one is the cruellest data-sucker of all times. You just give away those precious MBs for redundant photo-forwards and videos. Just go to Whatsapp setting and turn off the media download setting over 'Mobile data'. Don't forget to check the 'low data usage' tab, as it lowers the data during those Whatsapp calls.
3. Manually sync your email.
Yes, syncing is important. But it just keeps on syncing those spam emails, too. So the clever thing to do here is manually syncing your emails.
4. App updates only over WiFi
The easiest way to lose all your mobile data in a jiffy. EVER! Those app updates. Aarghh! Why do they keep bombarding us with such frequent updates? I know, I know it is important to fix bugs, bettering the app and all. But dude, mobile data doesn't come for free! Just always, opt to update mobile applications over WiFi. Having said that, just ALWAYS choose for WiFi whenever you get the chance.
5. Use Chrome or any other browser in data saving mode
The good people at some web applications do think about people like us and have a feature that helps running the browser in data saving mode. God bless them!
6. Restrict background data for apps
The applications running in the background sap a lot of data, in case you didn't know. So, just go settings and enable 'restrict background data for apps' on your Android device. iOS users can do the same under 'Background App Refresh' feature.
7. Stream content offline
Now, if that feature is available, people, why not make full use of it? It's like a boon to the data-deficit souls.
In addition to all this, you can also download data monitoring apps and keep a regular check on it. And, remember to always turn off your data, when not in use. Else, a chunk of your data would go poof!
But if you think, this is all too much for you to do, then why not opt for a dream-like data plan, that gives you freedom to use mobile data without a worry in the world. Airtel

brings you an offer, which you can't refuse

 

JUST FOR ₹349
---
New 4G phone users on Airtel network will get 3GB free every time they recharge with the Unlimited Calling pack (Rs 349*) over the next 12 months. Already on Airtel 4G? Don't worry, you get an even better deal which gives you 4 GB at the price of 1 at just Rs. 255*. Not enough data? Get 10 GB data at just Rs 498*!
---
We're not kidding. The offer is on till February 28 on My Airtel App. So if you are not an Airtel customer and are using a 4G phone, this is the best time to switch to Airtel 4G. *downloads the app*
* price points will vary from circle to circle.
---
This story is brought to you in association with Airtel