It's the 5th day of Valentine's Week a.k.a Promise Day – a day in which many teenagers make a promise to love their crushes forever, but we all know that goes down the drain pretty soon! While couples are busy making age-old promises to each other, all the singles out there are doing what they do best – make memes!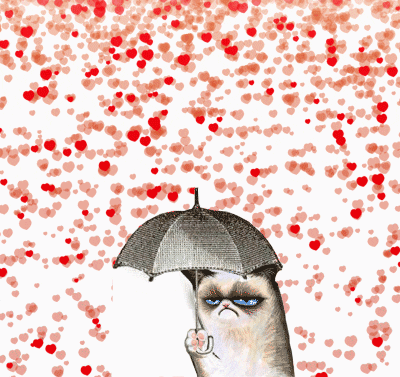 People on the internet have taken to social media to post hilarious Promise Day memes. So, if you are the kind of person who rolls their eyes at all the Valentine's week mush, here's something to make your day better!
1.
When its #PromiseDay and you ask him to promise you that he will never leave you and he says *Haan Alisha I promise* but your name is Akansha pic.twitter.com/J4VthEy41Z

— Sarcastic.memezz (@SMemezz) February 10, 2019
2.
Nibba nibbi to each other today..#PromiseDay pic.twitter.com/FzVwCxsWph

— kushal sindhwad (@kushal_sindhwad) February 11, 2020
3.
Promises are for "kids"

For legends pic.twitter.com/kCVeS4M3ty

— Biswajit (@meme_lord_biswa) February 10, 2020
4.
Give promise get promise

1+1 #PromiseDay pic.twitter.com/5ISfr7i6VI

— SACH🇮🇳™ (@sachinmedhekar) February 11, 2020
5.
He: Baby, I Promise…
New Year Resolutions: Rahne Do Beta..Tumse Na Ho Payega.#promiseday pic.twitter.com/FK5Xe6jQ2Y

— Gaurav Sawant (@thegauravsawant) February 11, 2020
6.
She- It's Promise Day

Me- Baby I promise….

New Year Resolutions- Hahaha

Vidya Ki Kasmein – Lmaolmao

Maa Ki Kasmein- Lololololol

My Books- Aey Tu Jaa Behen

Uske Sar Ki Kasmien- Marr Jaayegi Rey Tu #PromiseDay

— Adarsh (@LagbhagAdarsh) February 10, 2020
7.
#Aaj #PromiseDay
Sabse jada jhooth aaj hi bola jaayega

— Vikash (@Vikash76850864) February 11, 2020
8.
She: I can't live without u, u are love of my life. I love u to the moon and back
.
Me: pic.twitter.com/6KZWtMbhyG

— Ahil Singhai (@ahil_singhai) February 11, 2020
9.
These dialogue have separate fan base.#PromiseDay pic.twitter.com/3FjLAs27vA

— Sherlock🕵️‍♂️ (@DheetActive) February 11, 2019
10.
https://www.instagram.com/p/B8RFmT5lDGr/?utm_source=ig_embed
11.
12.
Friend : Bhai aaj "Promise Day"

Me : So ?

Friend : Mujhe Promise Kar, ki tu aaj ke baad kabhi bhi Beer ke paise nahi divide karega !!

Me : pic.twitter.com/6ZtynFnHbJ

— Gandharv Sharma (@_gandharv_) February 11, 2018
13.
He : hey sorry I forgot booking tonight's dinner date reservation in your favorite restaurant 🙂
She : 😐u forgot what …..#heshestory#PromiseDay pic.twitter.com/n17AUBBxfP

— Deadpool_Sa_Doctor (@DeadpoolSA) February 11, 2019
14.
'Whenever u get Knocked Out, i ll be there to Revive u' – Every PUBG Players promise to his/her Teammates… 😊#PromiseDay ❤#PUBG_Love 😍

— Moin Tak (@Tak_Moin) February 11, 2019
Promises are something that memes will never be – disappointing!