When we come across the surname 'Kaif', there are only two prominent figures with the title, that pops up in our mind. While one of them is former Indian cricketer Mohammad Kaif, the other one is Katrina, whose sparkling beauty makes her one of the most desired women in the Bollywood industry.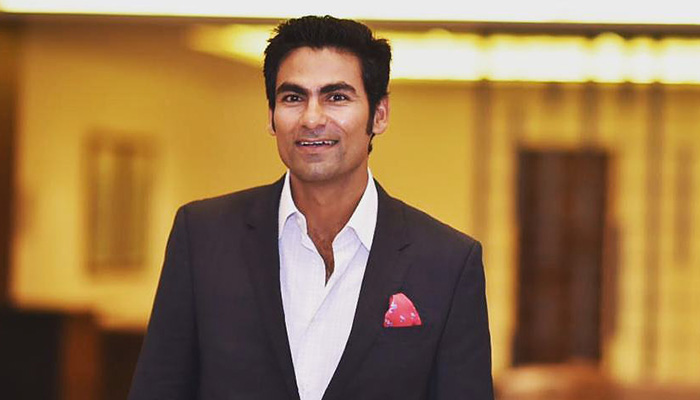 And do you know what's funny? The fact that there is probably no one, who hasn't tried to figure out a link between the two.
So when the 2002 NatWest hero, Mohammad Kaif, hosted the #Askkaif session on Twitter, as he has done many a time previously, he was almost bound to face a similar question.
Looking forward to interacting with you all in a few hours time. You may send your questions using #AskKaif

— Mohammad Kaif (@MohammadKaif) September 13, 2018
Quite expectedly, a fan came up with the question everyone wanted an answer to. Is Mohammad Kaif related to Katrina Kaif? But wait. The question didn't end here but had a googly attached to it. He went on to ask if the cricketer has a 'chance' with the actress in future!
Sir are you related to Katrina Kaif ? If not, then do you think there's a chance in the future ? 😉 #AskKaif

— The-Lying-Lama (@KyaUkhaadLega) September 13, 2018
Much like his cricketing days, Kaif played the tricky question pretty well. In his answer, he mentioned that he is not 'yet' related to the actress and is happily married. He further added that he had heard a story on how Katrina got her surname 'Kaif' which points out a connection to the Uttar Pradesh cricketer!
Not related yet 🙂 Baaki, already happily married . But heard an interesting story of how Katrina got her surname Kaif, according to that story it has a connection with my name https://t.co/WdmVwaqsIL

— Mohammad Kaif (@MohammadKaif) September 13, 2018
Now that's an interesting revelation, isn't it?
However, the Tweeple went gaga over the tiny 'yes' in his answer and tried to chalk out the hidden mystery behind it.
YET… aage koi gunjaes hai related hone ki 😀

— Shalu (@shalu79) September 13, 2018
Did anyone notice the "yet" in his response??

— Milap Barmecha (@Milap_Barmecha) September 13, 2018
Yeah Bhaji given the name as he is a common friend. But what about " Not related yet" means there is a chance in future. Right.

— Ejaj Shaikh (@ejajshkh) September 13, 2018
Raakhi bhi bandhwa sakte hai Sir 😉😉

— Funkmeister (@GormintChorHai) September 13, 2018
"Yet" ? Sir, apko wife ko tag karna padega. Iraade thik nahi lag rahe aapke. **kiding** 😉

— Seemanshu (@Seemanshut) September 13, 2018
Well, there are some probable answers which have been doing the rounds for a while now.
The director of first film of Katrina (Boom) Kaizad Gustad's favourite cricketer was Mohammed Kaif.Hence he gave this surname to Katrina.

— Rakesh Lenka (@rakesh_lenka) September 13, 2018
When she came to India, she changed her surname to that of her father's, Kaif, because it was of Indian origin. Her original name is Katrina Turquotte. She also claims that she changed her surname to Kaif after cricketer Mohammad Kaif as he was on top at that time! ur answer

— happy singh (@_khalnayakhumai) September 13, 2018
For all those who are wondering what he meant 🙂 pic.twitter.com/2ObWVF6Jsn

— Khamman Ghani (@Ajeeb_n_garib) September 13, 2018
So it turns out that the Bollywood actress, who has an English mother and a Kashmiri father, goes by the real name of Katrina Turquotte. Throwing light to the matter of interest, Ayesha Shroff, the producer of Katrina's first film 'Boom', said that her surname was too tough to pronounce. They decided to give her the title of 'Kazi' initially which was later changed to 'Kaif' because Mohammad Kaif was ruling the world with the willow at that time!
Wow, I bet you were not aware of that. We hope there are no queries left!