No matter how much you Snapchat, or how many hours you skype, it is never same as a love letter. When it comes to expressing love, nothing beats the good old hand-written letter complete with stamps and sent via actual postal services.
When you write a letter, you not only put your thoughts, but your heart in it. It shows the other person that you care, that you put that little extra effort of choosing a paper, selecting a pen, spending a little more time on writing, and walking those extra few metres to that post box.
From writing a simple "I love you" to scribbling exquisite words, do walk that extra mile once. It will be worth it. And to help you, we bring excerpts from love letters of 15 writers, who poured their hearts out on a single piece of paper.
1. From John Keats to Fanny Brawne
2. Oscar Wilde's letter to Lord Alfred Douglas
3. Franz Kafka's love letter to Felice Bauer
4. From Dylan Thomas to Caitlin Macnamara
5. Vladimir Nabokov's letter to Véra
6. From Gustav Flaubert to Louise Colet
7. From Goethe to Charlotte von Stein
8. Zelda Fitzgerald's letter to F. Scott Fitzgerald
9. Virginia Woolf to Vita Sackville-West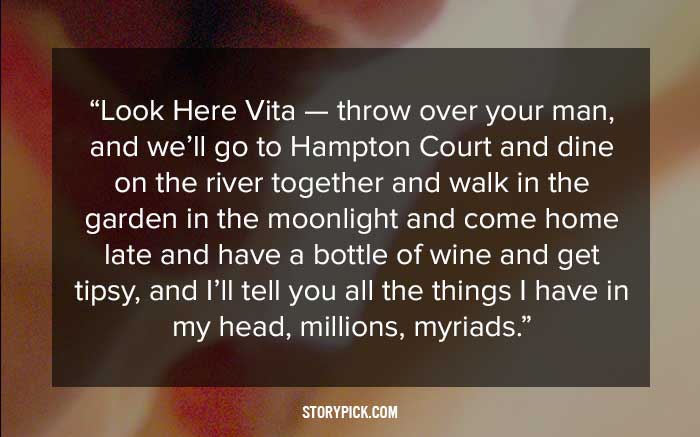 10. Earnest Hemingway's letter to Marlene Dietrich
11. From James Joyce to Nora Barnacle Joyce
12. Allen Ginsberg's letter to Peter Orlovsky
13. From Lord Byron to Teresa Guiccioli
14. From Charles Bukowski to Linda King
15. Jean-Paul Sartre's letter to Simone de Beauvoir
'The course of true love never did run smooth.' – Shakespeare