Everyone needs to unwind from their busy schedule, right? Hence, recently Bollywood star Aamir Khan was seen playing cricket with some kids in an open ground in Mumbai amid the pandemic.
In a video shared online by a paparazzi Instagram account, the 'Lagaan' actor was seen hitting fours and sixes while a kid bowled for him.
Soon after, he picked up his belongings from the ground including his mask, clicked a picture with the kids, and left the spot.
Most of us wouldn't find the video amiss unless you hear what Indian television actress and model Kishwer Merchantt said about it. She questioned why Aamir and the kids weren't wearing a mask while playing the sport.
Commenting on the video, she wrote:

While some supported Kishwar, there were also some who defended Aamir saying that one needs to breathe efficiently while playing a sport.
Take a look: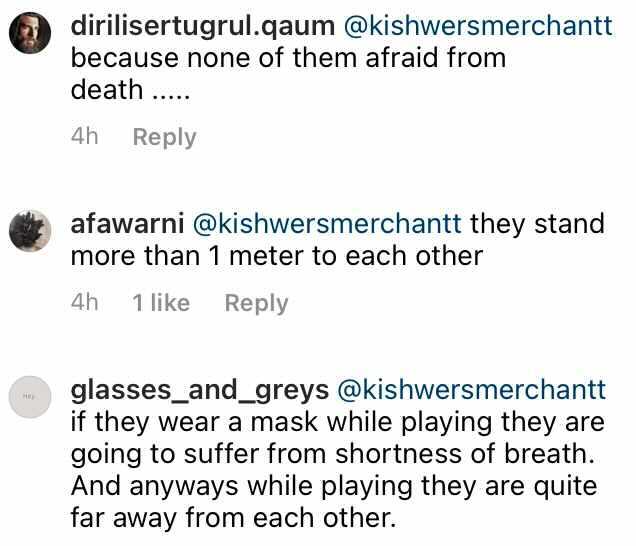 In the current times, wearing a mask, following social distancing norms, and adhering to all the safety criteria have become extremely important. Having said that, all of us know how difficult it is to operate normally while donning a mask, leave about doing any sort of physical activity.
Do you think Kishwar was correct at pointing this out? Let us know.