Doggos are the best. Now, that's a fact no soul can debate over, can they? Because these four-legged furry friends slash kids are harbingers of joy and broad smiles. Play-time with them is the highlight of the day for so many people.
While I am cribbing about not getting any doggo to play with, I chanced upon this adorable video of Dhoni playing with his baby Sam, who is a Belgian Malinois. And, our hearts are not ours anymore.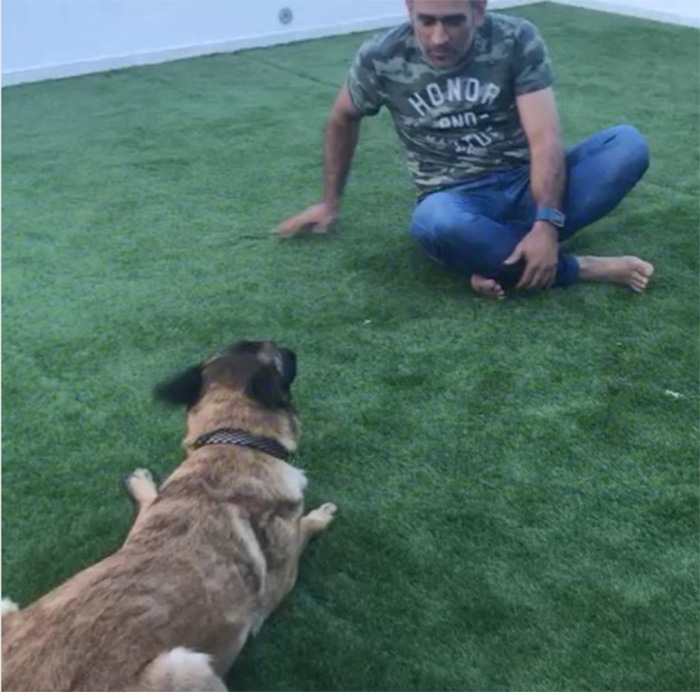 It is super-fun and super-duper-adorbs. Shared by MSD's wifey Sakshi on Instagram, the video is actually the best thing you will watch today.
Dhoni dotes on his babies and is very fond of dogs.
Besides mirroring daddy Dhoni's action, the cutie-patootie has other hobbies too. Like enjoying Call of Duty Advance Warfare.
He has a buddy too, who is as cute as him.
Awww, our hearts. ❤ Day made, right? 😀