"The greatest happiness of life is the conviction that we are loved; loved for ourselves, or rather, loved in spite of ourselves."
Falling in love means falling in love with a person's perfections and imperfections. When you fall in love with someone, you fall in love with their little quirks which make them unique and special. For example, Pete, who fell in love with Kellie and preserved his precious memories in the form of cute illustrations.
Pete told Boredpanda, "I began dating my partner Kellie 5 years ago I've been making her illustrations based on our lives together, to capture the funny things we say and do. I think people follow us because our illustrations are a really honest and candid look at relationships and daily life."
So, let's have a look into Pete's adorable life. The captions are given by Pete himself.
1. Warm Nights
2. When Kellie Is Having A Hard Time I Try My Best To Help Her Through It, Because I Know She'll Do The Same For Me. Take Care Of Each Other, Guys.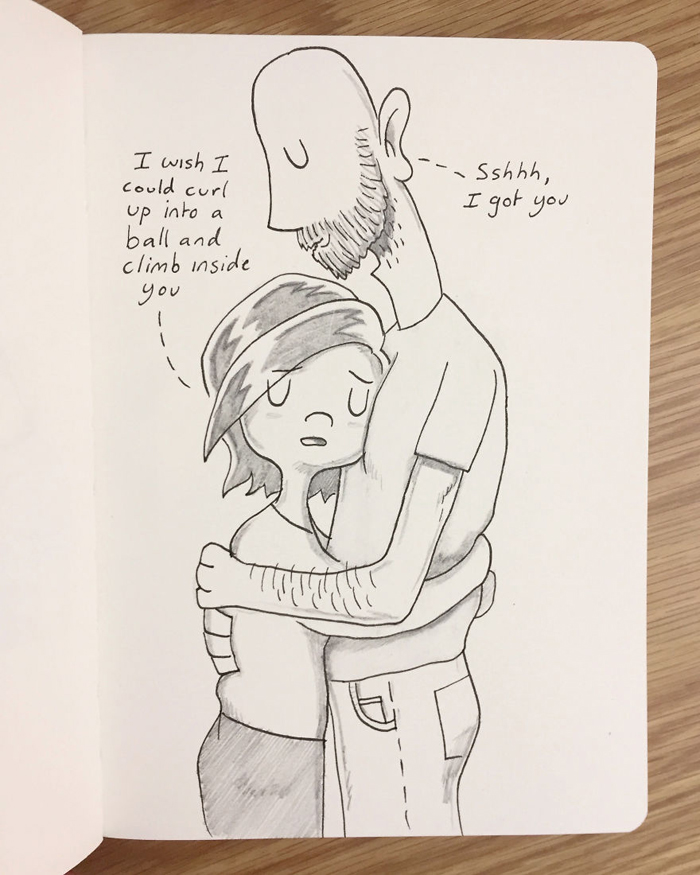 3. Spooning Technique No.73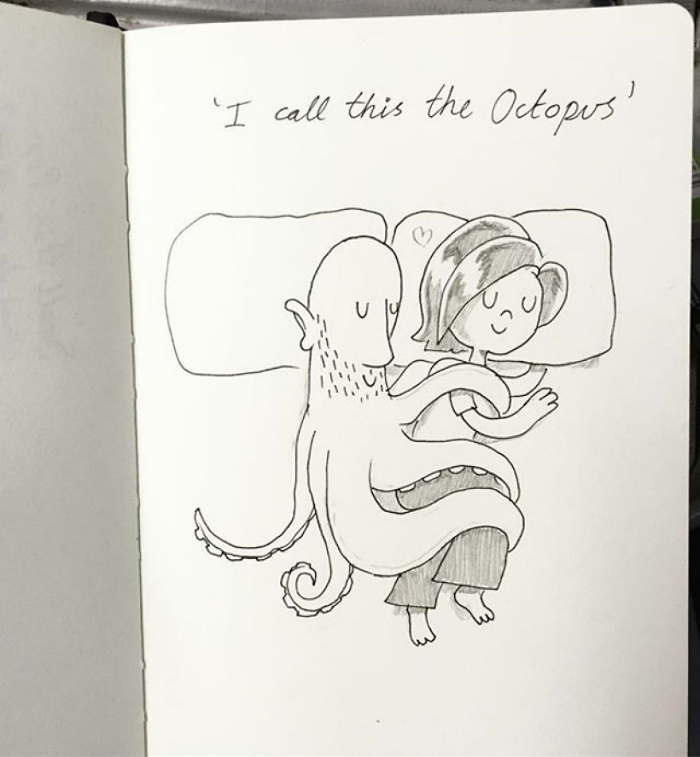 4. When I've Turned Over To Go To Sleep But Kellie Wants Attention: Shit Gets Real Weird
5. About 2 AM Poppy Comes Into Our Bed. This Is Her Preferred Sleeping Position
6. The Time Kellie Was In The Garden And Caught Me Flexing In The Mirror Post-Workout.
7. Monday Never Comes (My Weakness Is Chocolate Ice Cream, Kellie's Is Crisps, Chips)
8. Sometimes She Can Be A Bit Of A Silly Bum, But I Do Bloody Love Her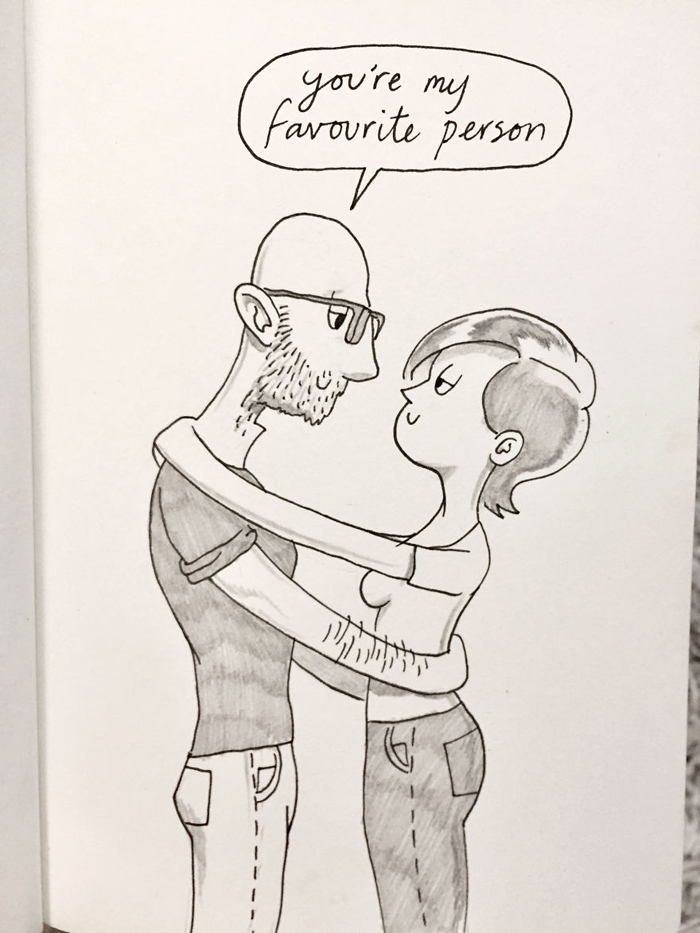 9. Kellie Sometimes Does This Weird Thing Where She Bares Her Teeth And Gums – We Call It The Old Dog Face – And Stares At Me In Silence Waiting For Me To Notice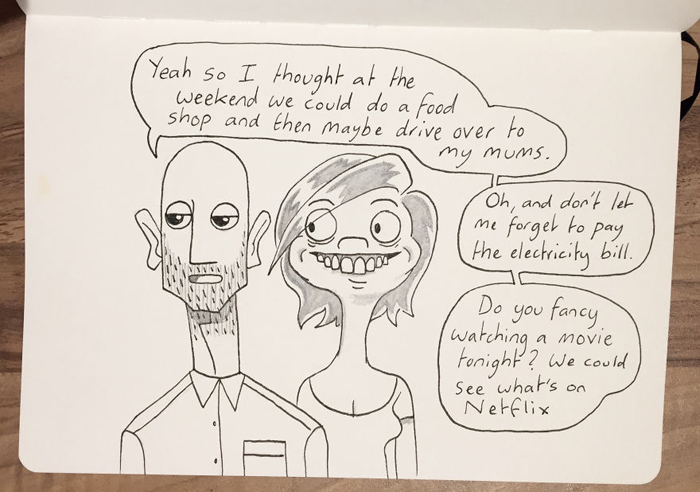 10. When Either Of Us Is Ill We Always Buy Each Other Grapes And Fresh Orange Juice, Like It's A Magical Cure For Every Illness
11. Kellie And I Are Both Ridiculously Insecure People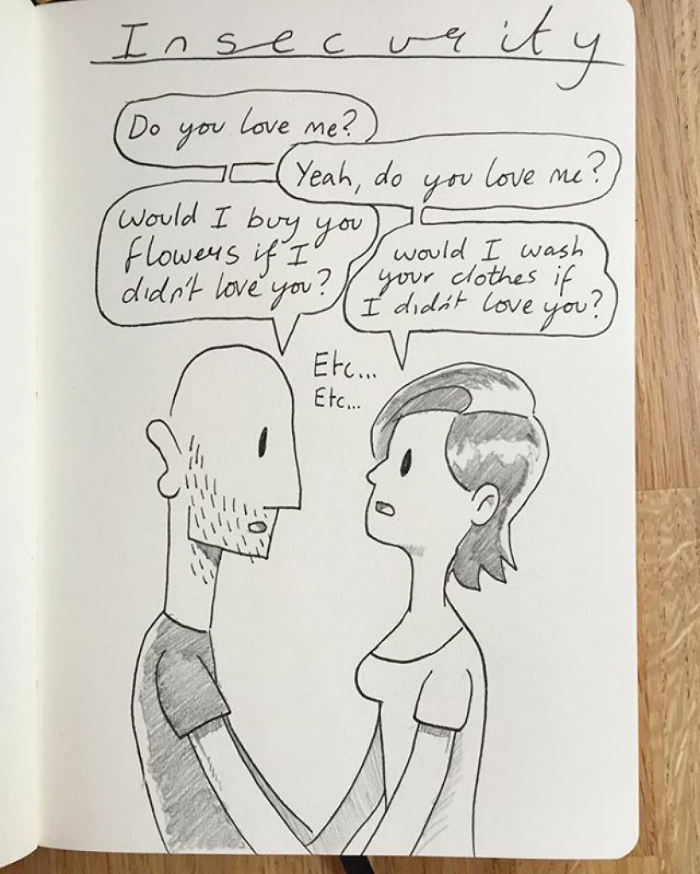 12. When I Try And Be Sexy But Just Look Like A Particularly Feminine Girl
13. Kellie Does The Most Amazing Job Raising Poppy. She Dedicates Every Waking Moment To Making Poppy Happy And I Couldn't Be More Proud Of Her. We Love You Mummy.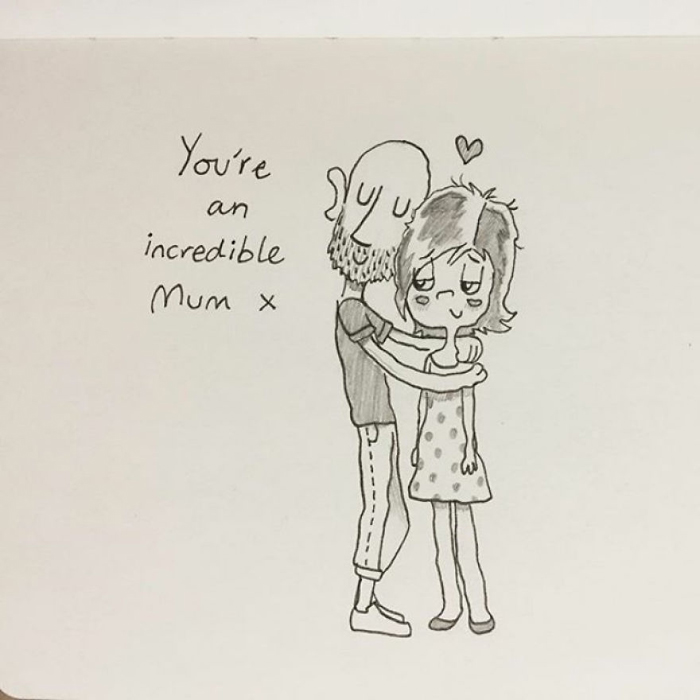 14. Kellie And I Were In A Coffee Shop When She Noticed I Had A Single Long White Hair Sprouting Out Of One Of My Eyebrows
15. Every Morning We Wake Mummy Up Like This
16. I Love Carrying Poppy
17. Pretty Much Every Night Before Bed Kellie And I Brush Our Teeth Together, Every So Often Pulling Silly Faces As We Go
18. If Kellie Is In A Bad Mood Or Having A Rubbish Day, My Default Plan Of Action Is To Offer Her A Nice Cup Of Tea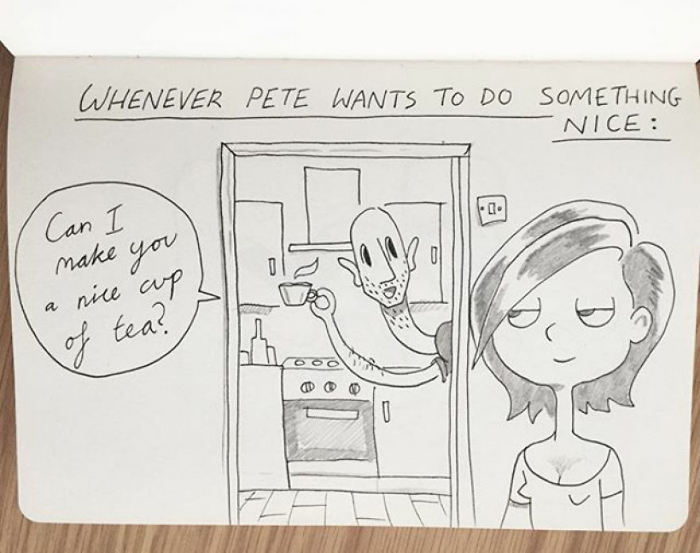 19. Kellie Always Supports Me Through My Latest Crisis Of Confidence
20. Over 30 Hours Of Labor Summed Up In One Illustration. You Did Brilliantly Kellie. I Love You.
21. Pete Gets Down Sometimes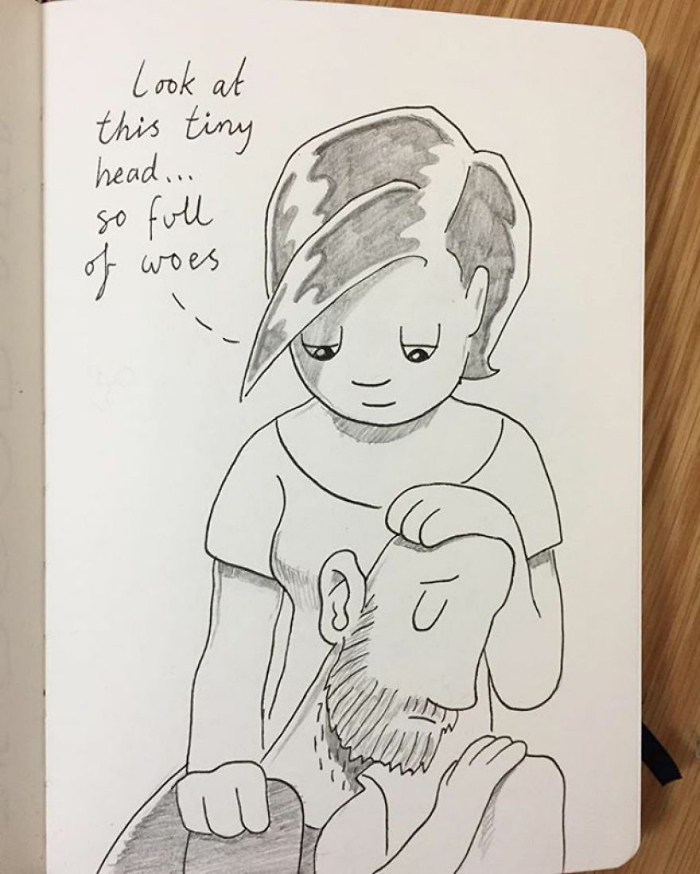 22. The Time Kellie Had A Single Hair On Her Lip
23. Working Out At Home Means Kellie Is Always On Hand To Offer Support And Encouragement
24. When I Say 'Ah, Gentle' Poppy Strokes My Beard Softly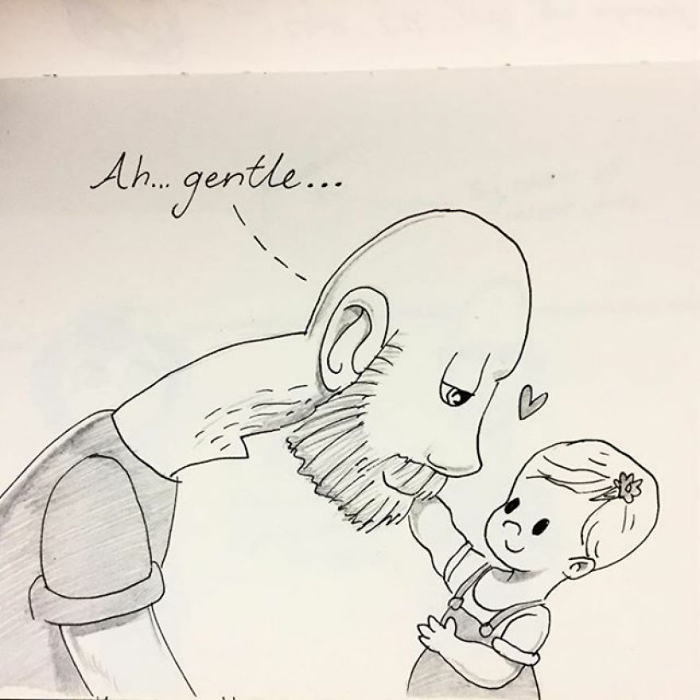 25. Sometimes When Kellie And I Facetime We Pretend To Feed Each Other
Wasn't that a wonderful journey? We really hope that Pete and Kellie have a very happy and peaceful life ahead.
h/t: Boredpanda