Prose is beautiful. And poetry even more so. But when you find poetry amidst prose, it's like finding flowers amidst a river.
People on the internet started an initiative called 'blackout poetry,' which, in essence, blacked out whole pages of newspapers novels and left out words so that when read, they create beautiful free verse poetry.
We bring you some of the most gorgeous.
1.
2.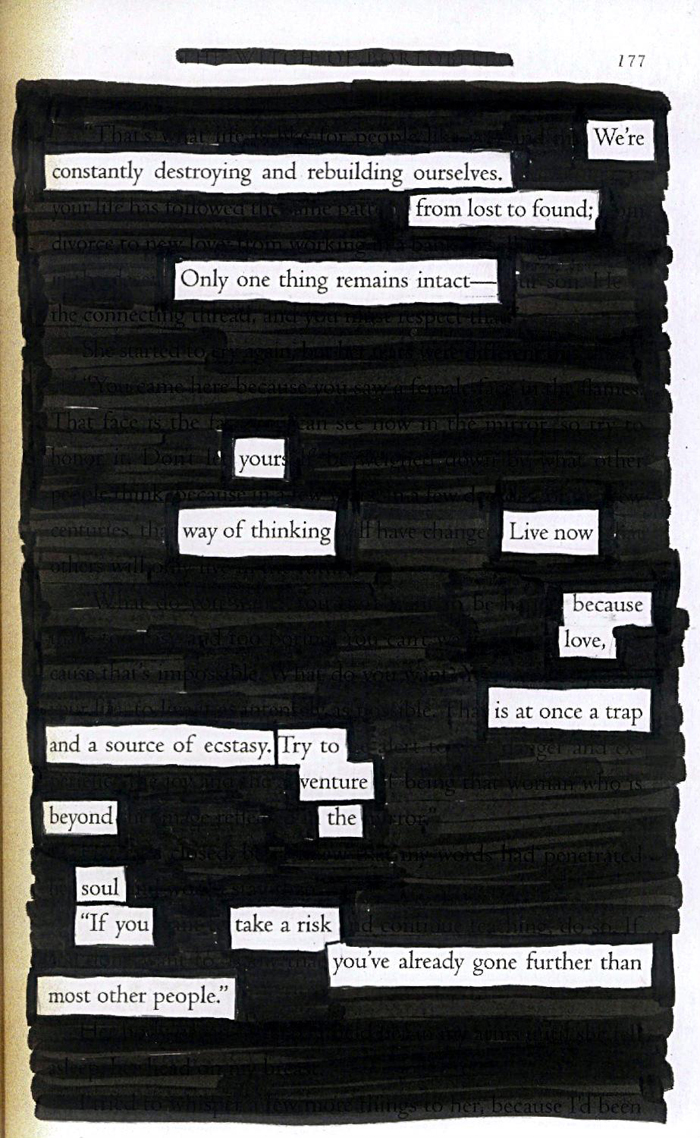 3.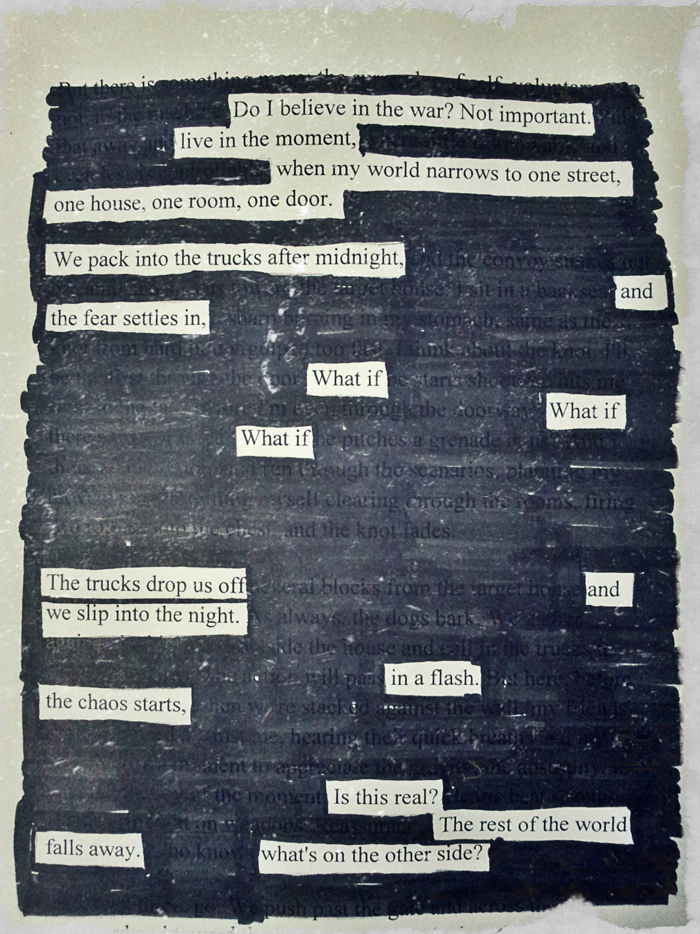 4.
5.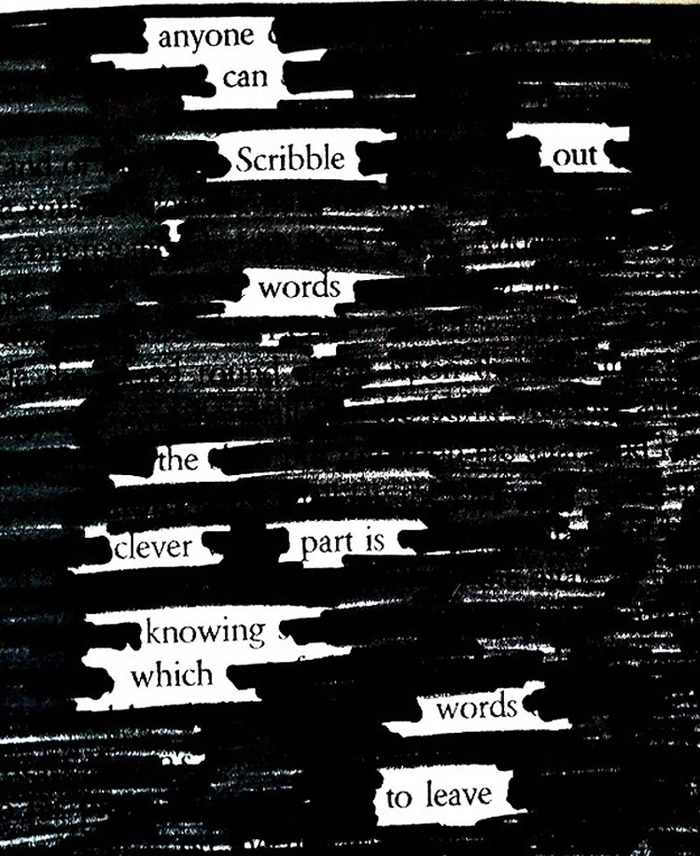 6.
7.
8.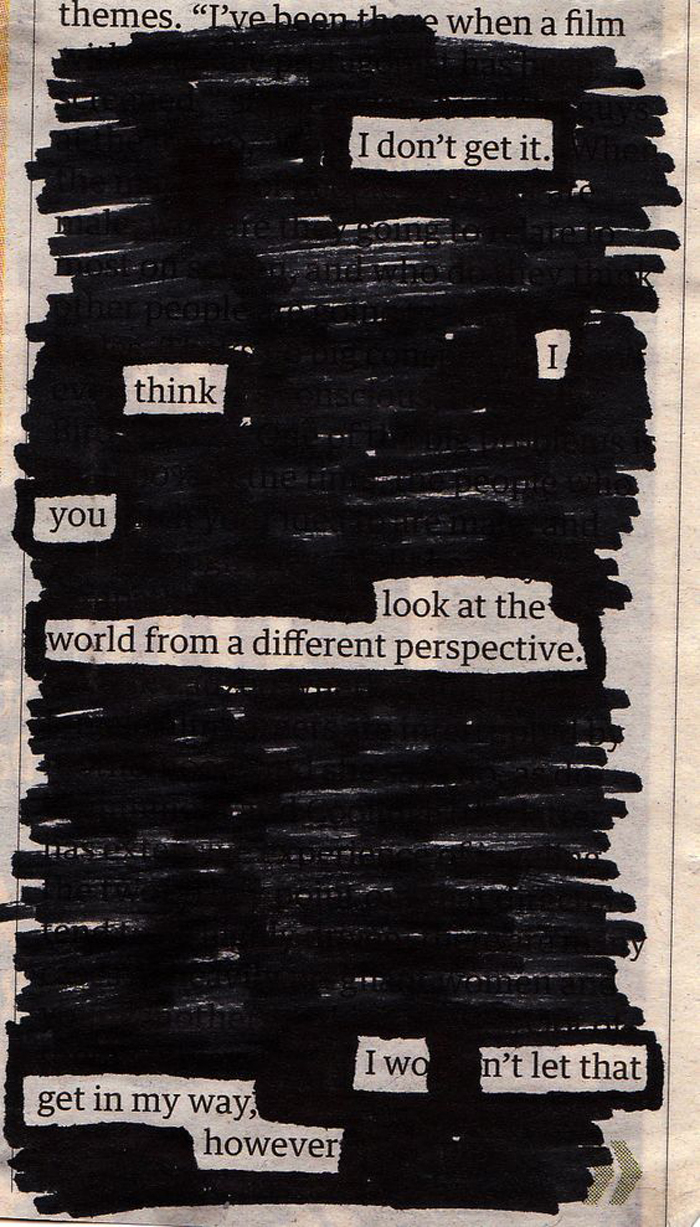 9.
10.
11.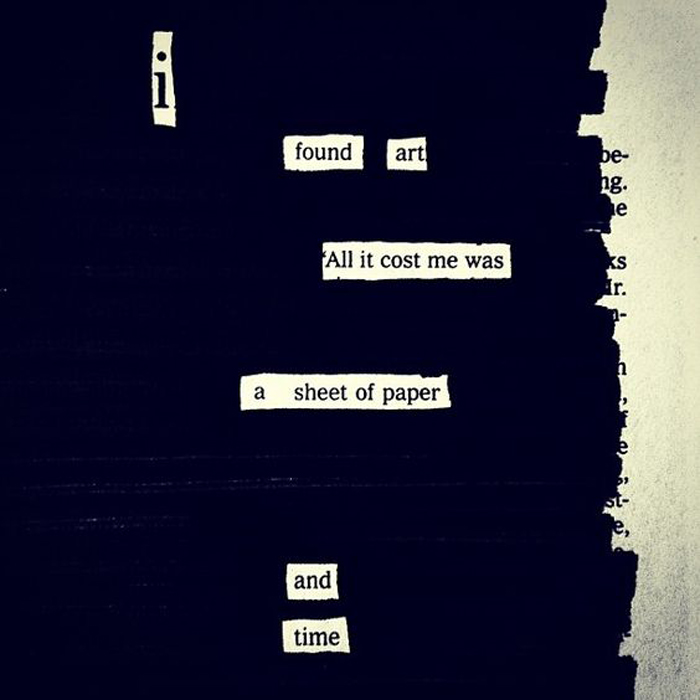 12.
13.
14.
15.
In my honest opinion, this is art on a whole new level. Finding poetry between already brilliantly written words? Yes sir!
What do you think of these?
Tell us in the comments below.
---