Libraries.
The serene sanctum of books where book lovers go to worship. All libraries are beautiful and make a book lover want to set up camp in them forever, but some libraries are notoriously famous for being so utterly gorgeous that instead of admiring the books you end up admiring the architecture.
Here are a few examples.
1. Old Library, Trinity College – Dublin, Ireland
That hallway seems to be calling out to me…
2. Unam Central Library – Mexico City, Mexico
The beautiful embellishments on the facade of the building give it an illusion of a face and it's nothing less than breathtaking. They say all these embellishments individually carry a cultural meaning.
3. Clementinum National Library – Prague, Czech Republic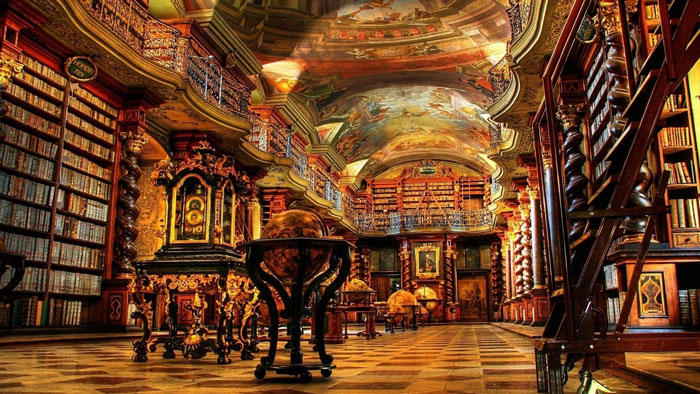 I'd live and die in a library like this!
4. Iowa State Capitol Law Library – Des Moines, Iowa, USA
Quintessential charm of a college library. 🙂
5. Los Angeles Public Library – Los Angeles, California
It's difficult to look down once you've looked up.
6. Abbey Library Of St. Gall – St. Gallen, Switzerland
If there would be an altar to worship books it'd be this.
7. Kansas City Central Library – Kansas City, Missouri, USA
Impressively innovative! I'd be like walking into a book!
8. St. FlorianMonastery Library – Sankt Florian, Austria
Oh, those stacks of books and their old world charm!
9. Stuttgart City Library – Stuttgart, Germany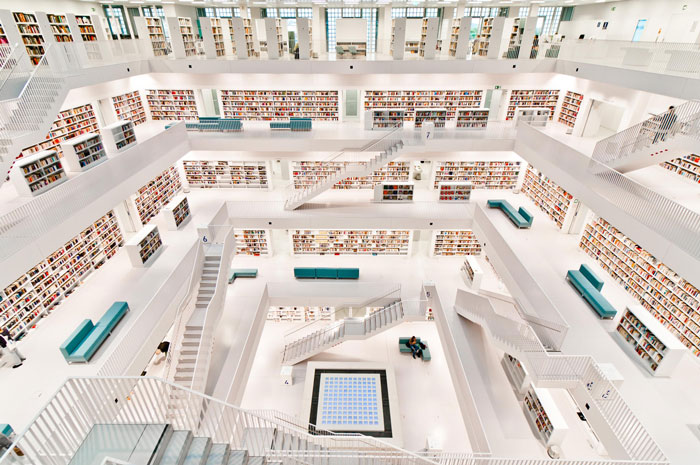 Germany, no wonder you know how to do this right!
10. Wiblingen Abbey Library – Ulm, Germany
The blue of walls makes you feel like you're floating in a sea exploring a library in the mermaid empire…
11. Admont Abbey Library – Admont, Austria
Imperial, regal and extremely gorgeous.
Books, I'm sorry. I've found a new love called architecture.
12. The Library of El Escorial – Spain
Now, Spain would be even more attractive for a tourist destination.
13. Handelingenkamer Library – Netherlands
The red is the blood of my veins which flows through literature.
14. Connemara Public Library – Chennai, India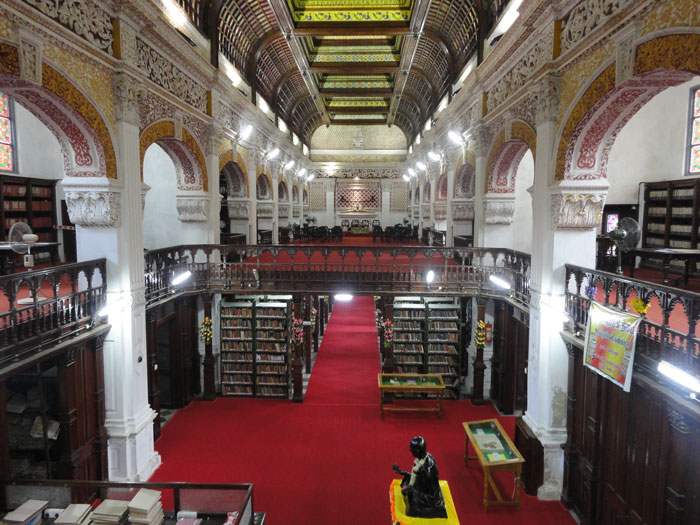 The perfect place to experience the old Victorian charm of buildings.
15. Strahov Monastery Library – Czech Republic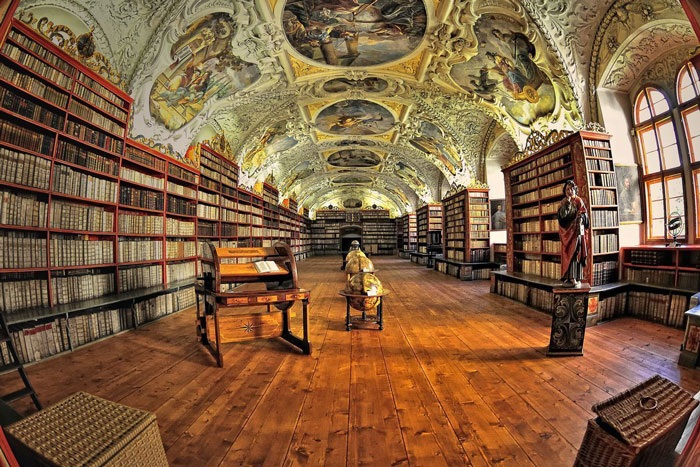 Oh..my..god…speechless…
16. Library of Birmingham – England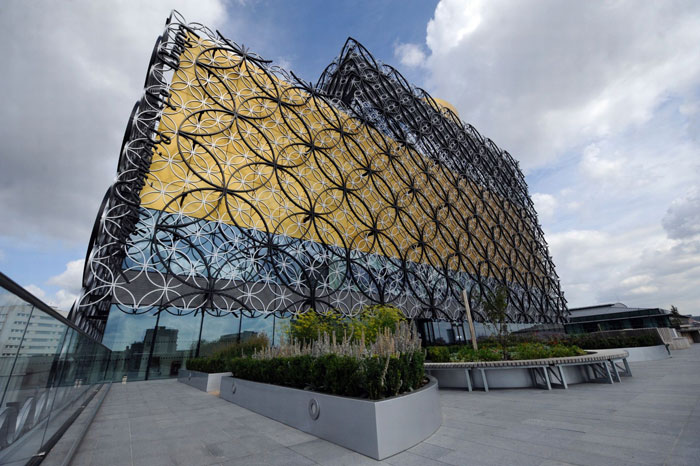 The perfect vision modernism.
17. Hearst Castle Gothic Study – the USA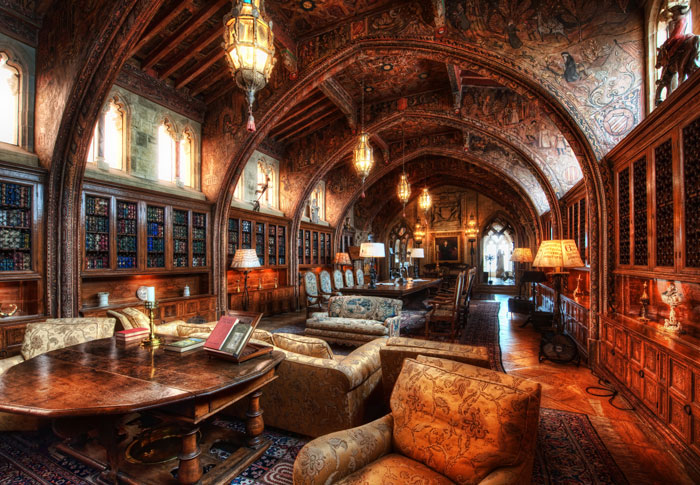 The dark exists to give way to light.
18. Central Library of Vancouver – Vancouver, Canada
The Colosseum of books.
19. Austrian National Library – Vienna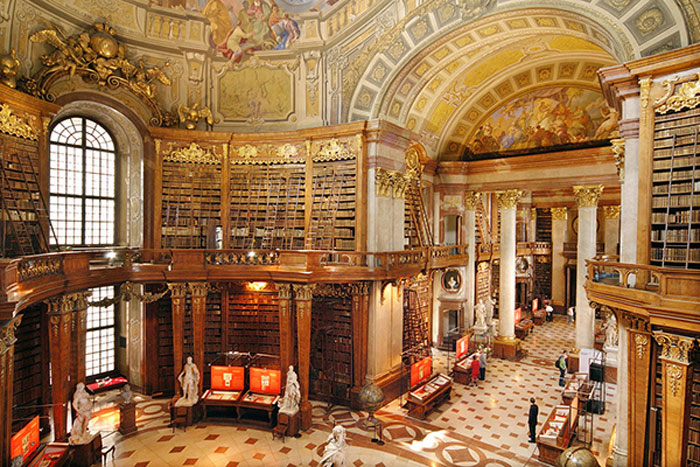 A golden as a librarian's dreams.
20. Skywalker Ranch Library – the USA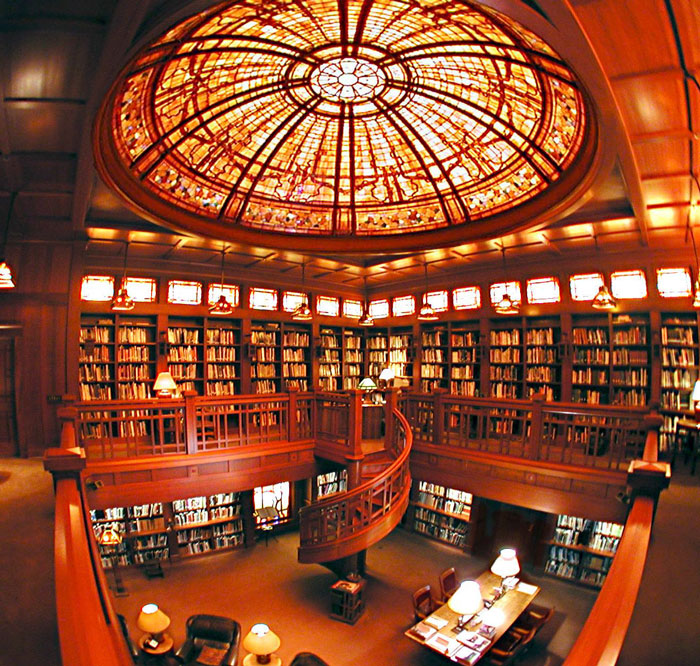 Indeed, libraries are where you find peace.
21. The State Library of New South Wales – Australia
I wish I was studying there just for the library!
22. Royal Portuguese Reading Room – Rio de Janeiro, Brazil
Ah, you beauty!
23. The Main Reading Room –  Library of Congress in Washington, DC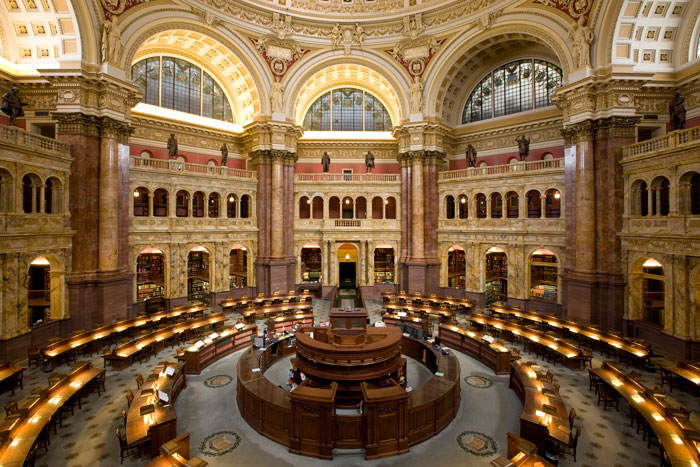 The architectural beauty of the US Capitol Washington DC.
24. Biblioteca Joanina – University of Coimbra, Portugal
What a bibliophile's dreams are made of. A library I'd want to haunt.
25. Shiba Ryotaro Memorial Museum Library – Osaka, Japan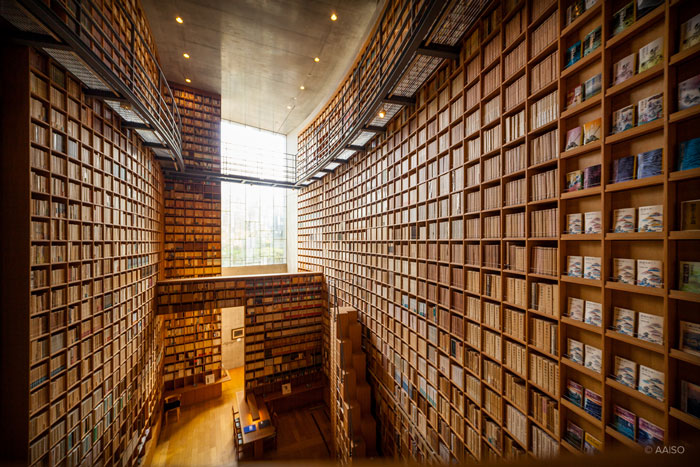 The tall walls of books are capable of protecting ideas.
26. Altenburg Abbey – Austria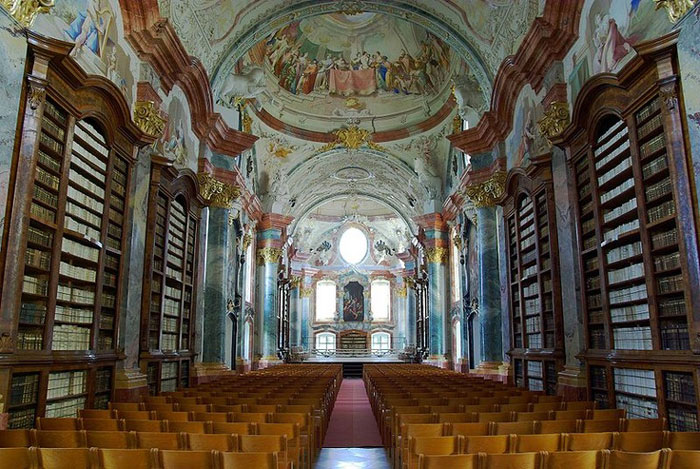 Beauty is not just in the eye of the beholder.
27. Jose Vasconcelos Library in Mexico City, Mexico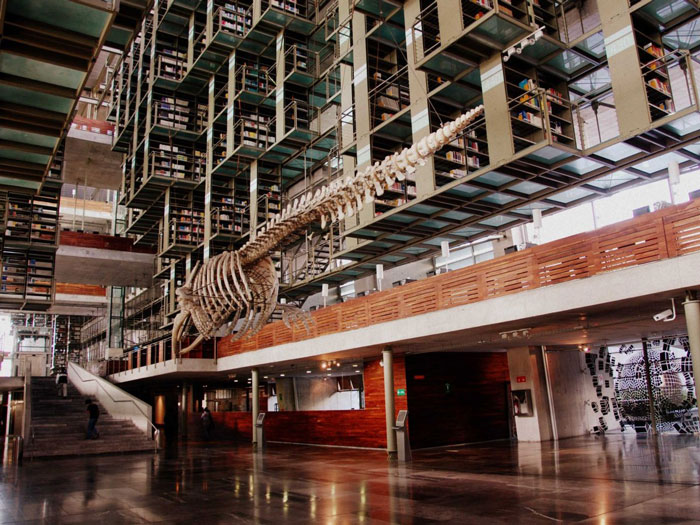 Did anybody feel a bit Interstellar-ish?
28. Liyuan Library in Beijing- China
The building looks like a structure of twigs from the outside and from the inside is a structure of solid wood.
29. St. John's College Old Library, University of Cambridge (Cambridge)
This place makes you believe in time travel.
30. The George Peabody Library, Johns Hopkins University (Baltimore)
I would sit here for hours together without blinking an eye!
What are you thinking about?
Pack up your travelling boots and your reading glasses and get going!