Veteran actor Shashi Kapoor passed away on the evening of December 4 and his fans were left heartbroken. With the legendary actor's demise, it's deemed to be an end of an era. Friends and family grieve his death, while samdhi Amitabh Bachchan and a whole host of celebrities penned down eulogies for Shashi ji.
You must've chanced upon the goof up by a popular English channel made while reporting that Shashi Tharoor died instead of Shashi Kapoor. Umm, yeah! And, Mr. Tharoor had a Tharoorian reply for it too.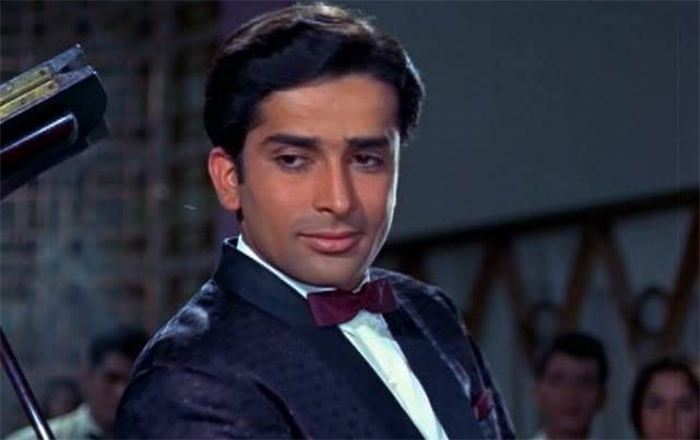 Looking West-ward, BBC News at 10 paid a tribute to the legendary actor when they were reporting the news of his death. But throughout the news segment, even for once they didn't show Shashi ji's face, but used Amitabh Bachchan and Rishi Kapoor's clippings from Kabhie Kabhie – which BTW, did star Shashi but they didn't use the right clip.
Hang on @bbcnews Shashi Kapoor has died not Amitabh Bachan or Rishi Kapoor, who you've weirdly used to illustrate the story. pic.twitter.com/48jo6DGjU6

— Media Diversified (@WritersofColour) December 4, 2017
When the netizens found about the major botch up, they were left infuriated.
1. They called out the carelessness.
BBC 10 o'clock news showed a clip of @SrBachchan & Rishi Kapoor while announcing the death of veteran #Bollywood actor Shashi Kapoor, ignorance and sheer carelessness @BBCNews

— Subhajit Basu (@basu_subhajit) December 4, 2017
2. Some even believed the news.
Did BBC News at 10 cover the Shashi Kapoor story but just showed footage of Amitabh Bhachan and Rishi Kapoor? I'm no Bollywood expert but that's what it looked like to me. My sister thought Amitabh had died as well!? 😳

— Trishna Bharadia (@TrishnaBharadia) December 4, 2017
3. Both Rishi Kapoor and Amitabh Bachchan are alive and people have been repeating the same.
https://twitter.com/DeeAkther/status/937832212145344512
4. Some were furious.
I'm really annoyed about the BBC Shashi Kapoor thing. DOES ANYONE GIVE A DAMN? If you do, please tweet the editor @paulroyall

— Aasmah Mir (@AasmahMir) December 4, 2017
5. They questioned BBC's research skills.
https://twitter.com/MitaMorris/status/937814741304725504
6. It indeed is!
Sad to hear about Shashi Kapoor's sad passing..Even sadder that BBC showed Amitabh and Rishi Kapoor. Duffers!

— Prolatariat (@Prolatariat7) December 4, 2017
Later, the Editor of BBC, Paul Royall apologised for the mistake.
#BBCNewsTen is very sorry wrong images were used to mark the death of Shashi Kapoor. Not our usual standards and I apologise for any upset.

— Paul Royall (@paulroyall) December 4, 2017
Well, that's a grave mistake and someone just lost a job there at BBC!