Bollywood stars are always surrounded by fans, limelight, and paparazzi wherever they go. Undoubtedly, they receive the love, respect, and care from fans, all thanks to their work and fame. But they often crave anonymity and a moment away from the spotlight when they head out in public.
During their 8 km trek with their guide, the couple stopped by a small village to relax and feed a calf. Unaware of who they were, the owner of the calf welcomed the couple and offered them tea.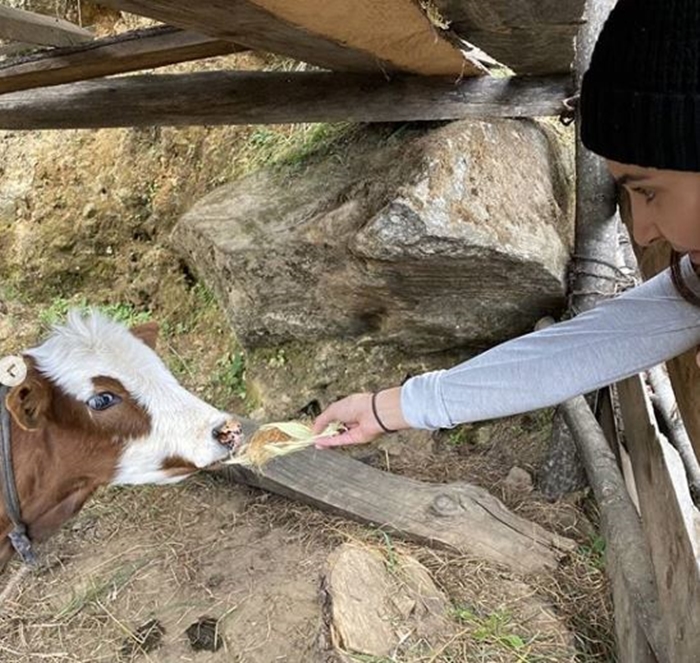 Anushka Sharma shared pictures from their visit and penned a heartfelt note. She wrote,
"We went into the home of this beautiful and warm family who had absolutely no idea who we were and yet they treated us with such warmth and love. We spent some time with them chatting and drinking tea and the whole time they just know us as two tired trekkers!"
"Whoever knows Virat and me very closely, know that both of us live for such moments of genuine, simple & pure human connection. It fills us with such joy and peace knowing that they just wanted to be kind to two random foreigners ( plus our guide ) without seeking anything in return. If this is not the true meaning of life then I don't know what is. A memory we will cherish forever," she added.
What a heartfelt gesture by the family! Truly, such moments are humanity at it's best.