Us Indians are super proud when it comes to our street food, especially our chaats! There is no better comfort food than having a plate of bhel puri, papri chat, or dahi phuchka. Desis swear by it and foreigners are wow-ed by it. So when a British national set up a bhel puri stall in London, even Amitabh Bachchan couldn't stop himself from sharing the news!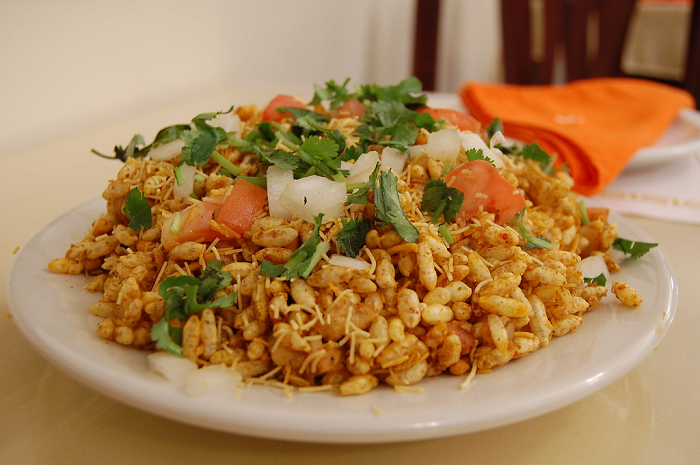 Amitabh Bachchan recently shared a video of a British bhel wala on Twitter which is winning hearts across the country!
The man had set up a small bhel stall outside London's Oval Stadium during the India v/s Australia cricket match last Sunday. A few Indians who came to watch the match spotted him and recorded a video. The man can be seen effortlessly mixing all the ingredients including imli ki chatni, and claimed that he learnt how to make the snack from Kolkata, which FYI is actually called jhaal muri. 
Extra points for making that paper cone!
At Oval yesterday during India v/s Australia Cricket Match.

भेल ले लो भाई…

😂🌸🌺🌼🌻🌸🌺🌼🌻

Please watch it. Enjoy!!!!@SrBachchan Ji. pic.twitter.com/KvgKbo46pR

— Jasmine Jani ❤️EF (@JaniJasmine) June 11, 2019
The video, which has since then been making rounds on the internet, managed to impress Senior Bachchan who went on to share it on Twitter. He even used a hilarious pun to caption the video – "Bhery bhel done"!
bhery bhel done 🤣 https://t.co/xMNpRT8ZCe

— Amitabh Bachchan (@SrBachchan) June 11, 2019
It wasn't long before the comment section was filled with messages of appreciation. The video has made netizens super proud. After all, what's better than seeing your favourite desi snacks become a hit abroad?
Indian flavour in England… 👌 #CWC19 🏏

— SportsWord (@SW_SportsWord) June 11, 2019
Ye isne churchgate station se sikha hoga!!! 🤣

— Kunal (@solo_traveller0) June 11, 2019
It's a good business!

— Saurabh Gautam (@Ek_willain) June 11, 2019
Sir. You have lived in Kolkata. I think it's jhaal murhi… This gentleman came to limelight in earlier foodie programmes :)🙏

— Vikant Sahay 🇮🇳 (@vikantsahay) June 11, 2019
Best part is.. he is also tearing up magazine pages & using them as vessel for bhel. #Typical 😆

— Rajan Rana🇮🇳 (@rRana421) June 11, 2019
Seen this guy on TV. He is a foodie and an expert on indian street food.

— Sumon Kar (@5K4R) June 11, 2019
Using plastic mugs n utensils, exactly like in India.😀😀😀

— Parul Aggarwal (@ParulAggarwal04) June 11, 2019
Can already sense the jhal muri craving taking shape internally!