Hrithik Roshan and Kangana Ranaut's public spat has seen new light of the day after Hrithik issued a public statement of his truth. So far people were subjected to only Kangana's version.
Not only a Facebook post, but Hrithik has also gone on National TV and spoken with Arnab Goswami. In, what we hear is an explosive interview, Hrithik has gone all out and shared "granular details" about his on-going spat with alleged ex Kangana.
Airing on Republic TV, the interview will be out on Saturday night, but there are two teasers of the one-on-one. And, if they are anything to go by, a very uncomfortable Hrithik is speaking in a way he's not done in the past three-four years.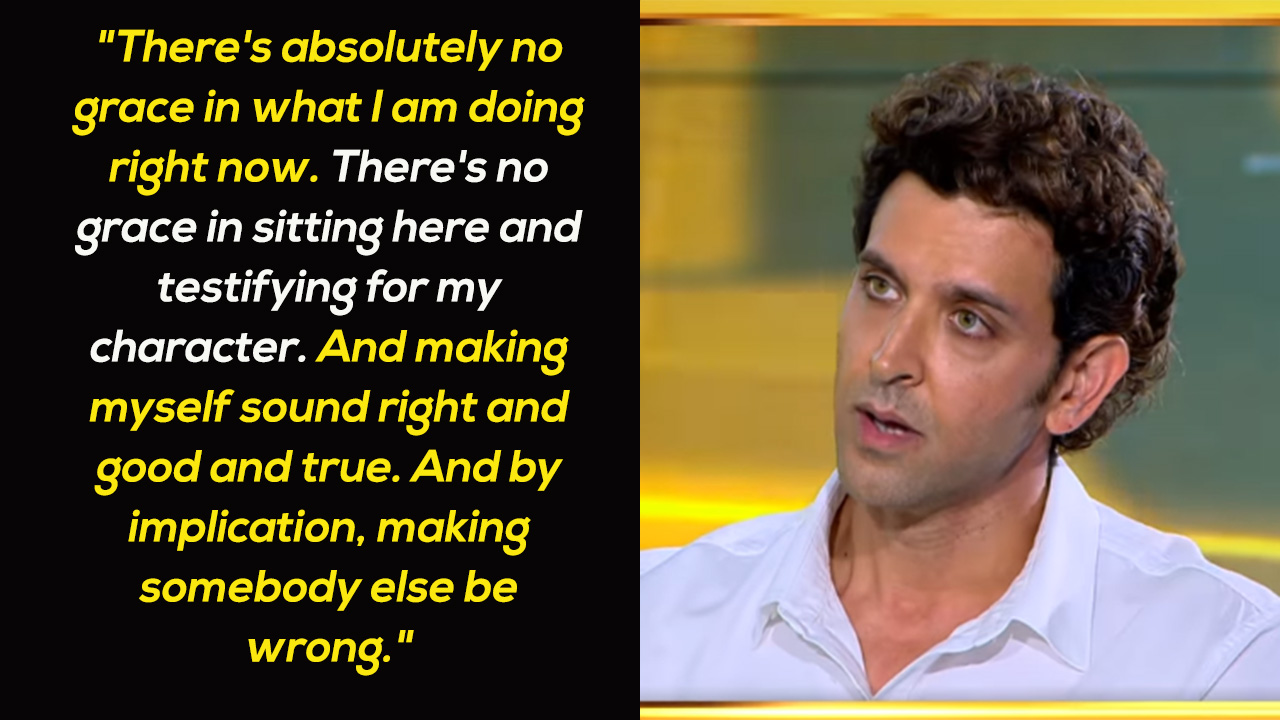 He also said that he's been "very, very afraid" that his words will be misconstrued.
"It has been very confusing. It has been a dilemma in my head."
In another tease, he confessed that he has realised that he has been pretending that it doesn't affect him. He's had snap-out moments. He said he's had many of these moments where he wanted to tell his truth.
"People stopped me. I don't wanna blame it on people, but I was advised to stop."
We are all ears what Hrithik has to say about the whole thing and, like he said, see if the pieces of the puzzle fall in place or not.