I feel lucky enough if I find money in the pockets of my old jeans. But we have come across many stories where people have accidentally stumbled upon literal treasure. For instance, a Madhya Pradesh farmer was overjoyed to find a diamond worth Rs. 60 lakh on a piece of land that he had leased for Rs. 200, or how a woman found a 3.72-carat yellow diamond while watching a YouTube video on 'How To Find Diamonds'.
Recently, a Telangana realtor made an unexpected discovery when he was trying to level a plot of land using an earth-removing machine in Pembarthy village near the Warangal-Hyderabad National Highway. Under the plot, he found a copper pot weighing 1,200 grams that broke under the pressure of the machine. It contained several pieces of silver and gold antique jewelry, including 51 gold beads, 22 gold earrings, 11 gold mangalsutras, 26 sticks of silver, and 5 silver chains, probably meant to adorn idols, News18 reports.
Soon as the news of this 'treasure' spread around the village, many people assembled to the spot to offer their prayers and to even crack coconuts, assuming it to be of a religious significance. The sarpanch of the village examined the finds and found that the antiques could belong to the Kakatiya dynasty. He further urged the authorities to carry out more excavations in the area.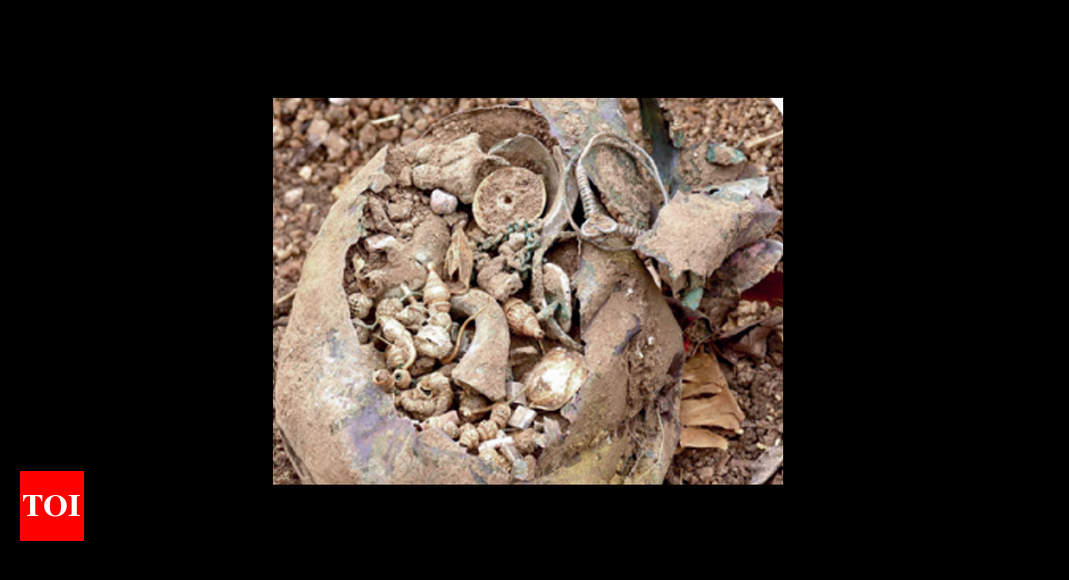 Currently, the treasure lies with the Warangal Urban district after the District Collector's Office seized it keeping in mind keeping with the Indian Treasure Trove Act of 1878. Hence, the owner of the land would not get to keep the antiques.
A. Bhaskar Rao who is the Jangaon Additional Collector said, "The pot was discovered in the night and the news came out in the morning. We took custody as per the Act at 1 p.m." The exact date and time of the ornaments are yet to be revealed by archaeologists.
What do you think of this discovery? Tell us.
Cover Image Source- left