Think of this. You are headed to an interview or a very important meeting. You hop into your car, take the isolated route to your destination but still find yourself stuck in traffic for an hour. You will be irked and probably grumble that the authorities aren't doing enough to provide you with better infrastructure. Well, it is not the authorities or anyone else to be blamed for the chaotic traffic, it is you. At least this viral tweet by an author cum entrepreneur says so. Actually, "you aren't stuck in the traffic, you are the traffic," he says.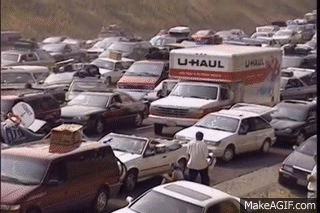 A Twitter user Roche Mamabolo tweeted a couple of pictures that offered a witty insight on how we're responsible for causing traffic congestion that doesn't move for hours. Through the pictures he showed how this problem can be easily dealt with by using public transport and it is an eye-opener for all of us.
You aren't stuck in traffic, you are the traffic. pic.twitter.com/LycuxN8aYe

— Roche Mamabolo (@rochemamabolo) October 2, 2019
He suggested how just by using public transport we can help reduce the traffic.
1.

2.

3.

4.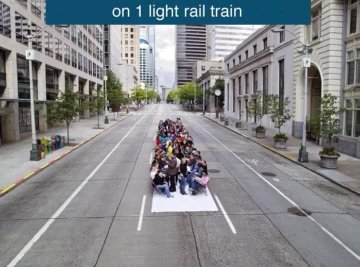 Twitter was impressed by his insights and came up with their suggestions that can help reduce the increasing menace of rush hour traffic jams in the world.
Reliable, affordable and safe public transport would solve a lot of problems.

— RefMom (@RefMom) October 2, 2019
Subsidized by e-tolls. Less cars on the road, cheaper public transport.

— Tai Chi Thabi 🥋 (@Thabi_Ledwaba) October 2, 2019
Tweet of the day- interesting insight

— dumi mahalabe (@dumzas) October 2, 2019
Wow… what a wonderful presentation… truely 'these 4 pictures are worth a Million words' 👏👏👏

— Charuhas (@charuhasmujumd1) October 3, 2019
There can't be a better way of showing the importance of mass rapid public transport system !!

Those who r opposing #MumbaiMetro are part of the problem! #SaveMumbaiMetro

— Sreenivas Bidari🇮🇳 (@BidariSreenivas) October 3, 2019
This is really interesting!

— Niga Sirwan Nawroly (@NigaNawroly) October 3, 2019
Air pollution is a silent killer. The more we implement strategies to reduce pollution and increase air quality….the better for our health!!

— Lerato_Mashilo (@TlalaneP) October 3, 2019
facts

— shallou (@shalloumusic) October 4, 2019
World is talking about greener earth but its not possible without mass transport! Cities should be planned with next 30-40 years requirement of mass transport

— Vipul Shah (@vipulshah729) October 3, 2019
— Finteresting (@FinterestingNow) October 4, 2019
I feel like flying cars are the real solution here pic.twitter.com/eQAsTUZnqp

— Twreck87 (@Twreck87) October 3, 2019
— Philosopher (@SpiritualityMe) October 3, 2019
So instead of blaming someone the next time for the increasing traffic snarls in the city, just consider commuting by public transport to help remedy it!