Bollywood actor Pankaj Tripathi is widely loved and appreciated by a large chunk of audiences for his brilliant acting and dry-wit humour.
The method actor who kickstarted his career in 2004 with minor roles in 'Run' and 'Omkara' is today the most sought-after actor and has amassed a huge fan base. Evidently, all the fame and love he has been receiving today is the result of his struggle in the film industry.
Even though today we remember him by the names of the characters he had portrayed in several of his movies, the actor recently revealed that there was a point when he had to search for roles, reported Hindustan Times. Sharing how he had to go door-to-door for auditions, the 'Stree' actor said:
"My career has changed over the past few years. Earlier, I had to search for work, and now it searches me. I had to go door-to-door for auditions, wait outside offices and say 'I'm an actor, give me work'. Now, the films which will be shot in the second half of 2021, I get their scripts today."
The 44-year-old actor further added that "it used to be very difficult to even get to know where a film is being shot. I'd go there, only to be told that the film unit has shot and already gone."
Tripathi further divulged that finding work back in the day, was even more difficult due to the lack of social media. He also said that there was no concept of a casting director that added to the misery during his struggling days. "Of course, that has changed. The tougher it was to search for work before, it is to refuse a film now because of date issues," he quips.
The actor, who once moved mountains to be a part of any film, today is flooded with proposals. So much so, that he sometimes has to drop some films. When asked if he finds it difficult to say no to filmmakers, he said, "The other person should know the genuine reason. I get a lot of messages and film proposals, who I'm not even able to reply to. I make efforts to at least inform them that I can't do their projects, so they know. And if replied with sincerity, the other person won't get hurt. Without excitement, I can't act," he adds.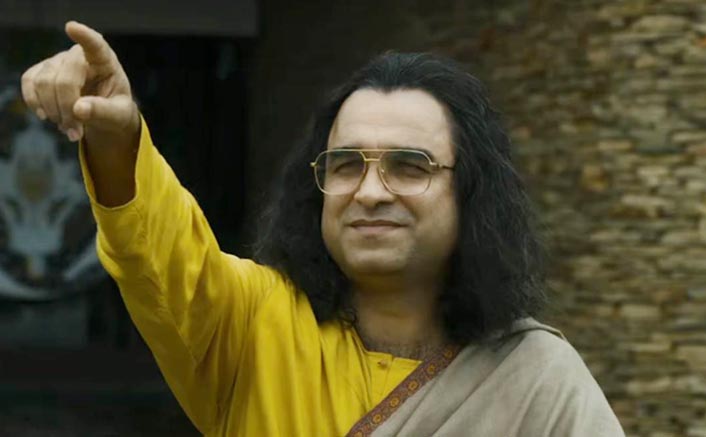 However, the award-winning actor adds that he could only do this today as art is more important than money for him right now.
"Acting mere liye pure passion ka job hai. You can't say 'There's no excitement, I'll do it even then'. Earlier, I did that, and then the excitement for me used to be the money. I'd say 'At least kuch nahi toh survive karna hai'. Pehla jeena zaroori hai, uske baad art aata hai. But if you're able to survive, then things like excitement come into your art. Otherwise, you can't perform art if you don't want to do it from the inside."
More power to you!