It was recently announced that the Nokia 3310, the greatest phone of all time, will be making a comeback this year. This indestructible marvel of human invention is all set to make an appearance on the 26th of February at the Mobile World Congress 2017.
The iconic device from the house of Nokia was first introduced to the world in the year 2000. It became an instant hit. Everybody wanted to get their hands on this epic phone which came with its very own awesome collection of games like 'Snake II' and 'Space Impact'. However, what made the phone a subject of true reverence was its durability. Honestly, the phone was immortal.
To celebrate the comeback of this iconic device 17 years later, here are some dank memes to give you all the feels: 
1. That would be a terrible twist in the Harry Potter plotline.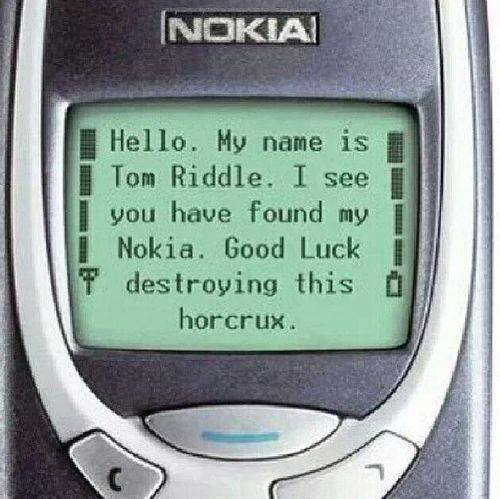 2. So true.
3. Yup, that's what would happen.
4. My thoughts exactly.
5. Hmm… that explains a lot.
6. It's super effective.
7. Suddenly, it all makes sense!
8. That's how you bring down the resistance.
9. I miss those days.
10. I'm pretty sure they've got tectonic plates in there.
11. Boom. Your argument is invalid.
12. Nokia 3310 is the terminator :O
13. Yup, that's how the world will end.
14. Seriously, what's the point?
15. Angry birds cheat code to beat the entire game.
The Nokia 3310 may not be able to compete with modern smartphones with god-like processing power. It may never hold a candle to the vast array of apps and games available to us today.  However, I feel it'll still hold a special place in our lives as the most reliable phone ever made.
News Source: VentureBeat