It appears, a majority of Russia suffers from massive homophobia. So much so that in 2013, Moscow introduced a law against "gay propaganda" which bans the promotion of "non-traditional lifestyles to minors". As a result, any kind of LGBTQ+ activism is banned, reports News18.
Therefore, if a Russian who identifies as straight "suddenly" turns homosexual, there might be a problem.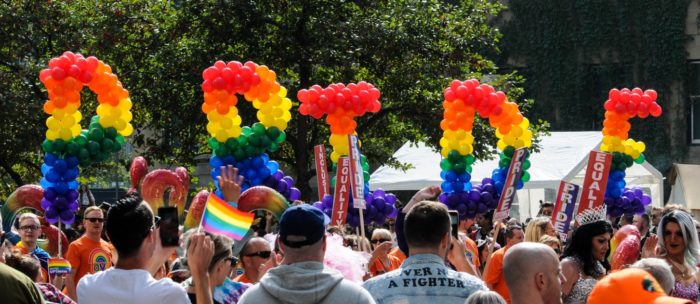 According to a report by Metro UK, a man in Russia sued Apple Inc. after his iPhone allegedly turned him gay. He has demanded a total of 1 million rubles (10.8 Lakhs INR) for "damages".
Here's what happened. The man had downloaded an app on his phone via which he ordered Bitcoins. Instead of Bitcoins, he was delivered 69 'GayCoins' of cryptocurrency (an internet-based medium of exchange to conduct financial transactions). The money came with the message, "Don't judge without trying". And try he did.
"I thought, indeed, how can I judge something without trying it? And decided to try same-sex relationships," he said to The Moscow Times.
Then for two months, he engaged in "intimacy" with members of his own sex and now he can't get out of it. In fact, he claims to now have a boyfriend are the two are in a stable relationship!
"I don't know how to explain it to my parents. After receiving the aforementioned message, my life has changed for the worse and will never be normal again," he said.
According to Mail Online, the man alleges that Apple Inc. "pushed him towards homosexuality through manipulation and that the changes have caused him "moral and mental harm".
His lawyer also went on to claim that even when the app which delivered the GayCoins was developed by a third party, Apple Inc. "has a responsibility for their programmes".
This can be regarded as an example of how homophobia drives people into going against their own true identities because of the fear of being socially stigmatised.