None of us are strangers to the great Indian traffic which has become a part of our daily lives now. Instead, we are taken by surprise when a day is marked by no traffic, but that's again a novelty.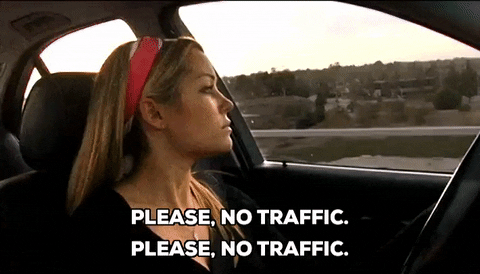 But if you think that ours is the real deal, you might want to hold that thought.
Recently, four full-grown lions from Kruger National Park in South Africa took the task of controlling traffic into their own hands.
The road was inside the Kruger National Park which is famous for its wildlife safaris.
Just your average traffic jam in South Africa 😳 pic.twitter.com/ieCe2rev1v

— CBS News (@CBSNews) January 10, 2019
The lions are seen walking in their own sweet pace, with all their might and glory, with not a dime worth's care about the cars at the back!
This is how we want to live our lives, tbh.
The tweet read "Just your average traffic jam in South Africa" and has lit a spark on the internet.
Everything's beautiful till you're dead.
Beautiful until they eat you alive..

— TONY WILLIAMS (@kudzowt) January 10, 2019
It's a Leo thing.
Walking it like a red carpet. Such Leo's lol

— Shabnam (@1ShabzA) January 10, 2019
We dare you too!
I'd get dead trying hug one. No regrets.

— Rita Skeeter (@ritaresarian) January 10, 2019
The kind of traffic control we need.
They take pride in their traffic control…. hey oh!

— Mike Hayman (@KnightMike2003) January 10, 2019
The attitude is kill'in.
HOLL HELL TRYIN TO CATCH ME PRIDIN DIRTY pic.twitter.com/8JdVkxZXb4

— Queefimae (@JessimaePeluso) January 10, 2019
Sources reveal that according to the IUCN Red List, 20,000 to 39,000 lions are dispersed in the wilderness of Africa.
However, this is not something new for the visitors of Kruger National Park. Here's a an old video showing that the lions have been this badass always!
Who else is getting goosebumps?!
Cover image: source