The reason behind Kurt Cobain's cult status is that there was something unsettling about his unfeigned art. He delved so deep into the gloom, the inherent nihil of existence, that it almost gave you the cold creeps, the goosebumps – who knew sadness could have such thrill?
When everyone else were talking of the sex, drugs, and the occasional, superficially dealt with, post-relationship traumas in rock and roll, Nirvana's front-man bared it all. You could sense his soul's entrapment, trying to break free, seeking redemption, no matter how it came, as you looked into his eyes as he gazed a gazeless stare into the void.
1. What else should I be? All apologies.
22 years ago, on April 5 Kurt Cobain had apparently shot himself dead with a shotgun and left behind a note addressed to his imaginary childhood friend, "Boddah". His body was found three days later by an electrician who had come to install a security system in the apartment.
He took Kurt to be asleep until he found blood near his ear and the shot gun pointed towards his chin. The 27-year-old poet and the grunge rocker lay lifeless as the drug laden blood slowly dried over the cold apartment floors.
2. I swear that I don't have a gun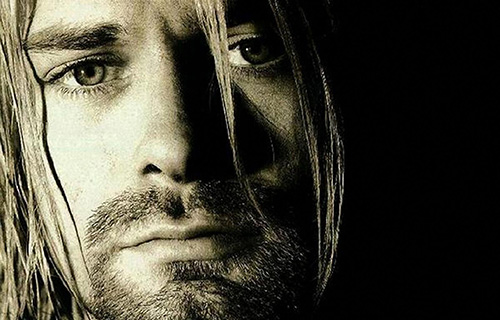 Well, maybe he had a gun on him but he may not have shot himself and here's why: Cobain was shot up with heroine and there was way too much Valium in his system as reported in the autopsy. 1.52 milligrams per liter of heroin was running in his blood streams which detective Tom Grant believes was more than enough to render him unable to even pull the trigger.
Grant, who worked for Cobain's wife, Courtney Love also claimed that the suicide note left behind could have meant Kurt's announcement that he was about to leave his wife and daughter – not that he was going to end his life.
3. It's better to burn out than to fade away…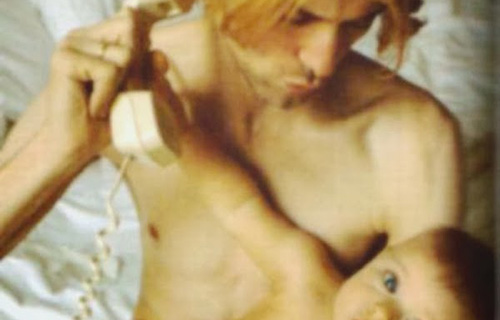 It's hard not to have your thoughts clouded with heavy sentiments as you read Cobain's last letter but Grant, being a detective by profession had to be analytical of the ultimate poetic rants inked by the rock legend. That Cobain's letter was a farewell to his family and the music industry, as claimed by Grant, does make sense as you read between the lines where he mentioned how he felt like he cheated his audience for he didn't feel the passion anymore.
Also, when he wrote that he'd be at Frances' altar, did he mean he'd be watching over from the world of the deceased? That's just far fetched an assumption.
4. But why would he want to leave everything?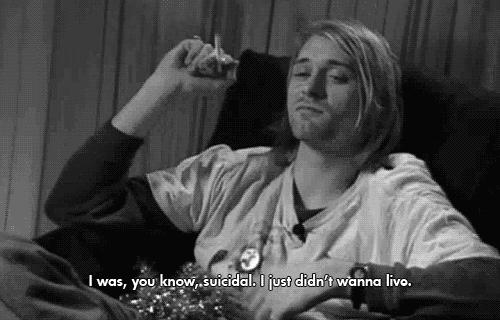 Yes, Kurt was a million dollar man with countless fans all over the world. However, there was something deep inside that didn't let him rest – something unfathomably unanswered. He had probably observed the double standards, the dubiousness, the hypocrisy of the society and pondered over it longer than he should have. He had acknowledged the society's reflection on his own self, he could see the manifestation of everything he despised of, in his own self.
He was a sensitive man and found it hard to be man in a "classic man's world" as he would write. Upon thinking of his untimely death one can't help but remember the words of Don McLean, "This world was never meant for one as beautiful as you" – written keeping another tragic artist – Vincent Van Gogh in mind.
5. My girl, my girl, tell me where did you sleep last night?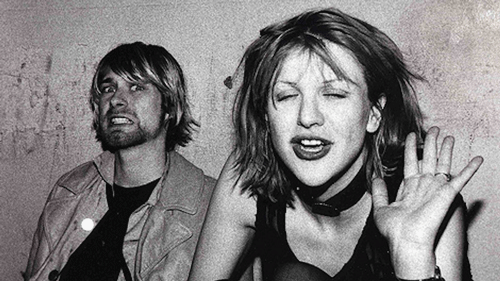 Even rock stars, who have everything a man can apparently dream of – affluence, stardom and women throwing themselves at them – can have their hearts broken. You see, Cobain couldn't mend a battered heart with amorous games with his thousand beautiful fans. He loved Courtney and he believed that she was the one who told him "it was okay to be a man in a classic man's world."
For rock stars, whose lives are supposed to be immersed in sex, drugs and rock and roll, Cobain was dangerously monogamous – if you have such a fragile heart your lover would be almost tempted to break it just for the kicks of guilty pleasure.
6. When Cobain almost killed himself months before he was found dead…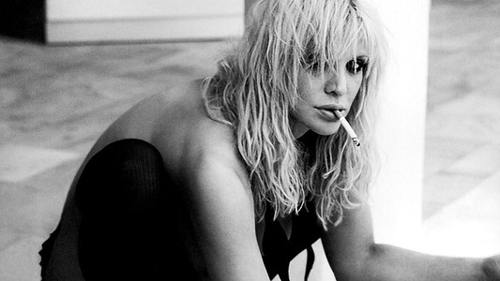 Although she was married to him with a child, Courtney Love, in her own words, had told the world that she wasn't as monogamous as Kurt. In Brett Morgan's 2015 documentary, Kurt Cobain: Montage of Heck, Courtney Love confesses to have just contemplated cheating on his husband once which had apparently led Cobain to overdose himself with Champagne and Rophynol and lay in a coma for hours. A few days later Cobain had again locked himself with drugs and guns and when the cops came for him he simply denied any allegations of being suicidal – all he said was that he was hiding from Love.
According to Courtney, it all happened because Cobain sensed that she was just contemplating cheating on her, as she spoke with the cigarette placed between her fingers, the fumes rising high up, dispersing in the atmosphere, where the truth lies quietly.
7. Love kills…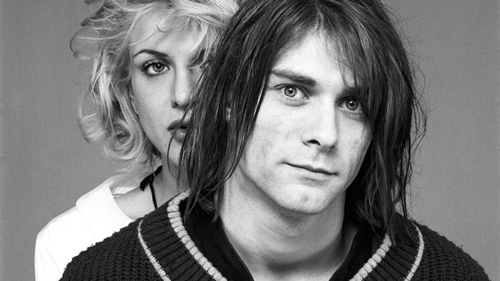 Courtney Love, whose marriage with Kurt was rocking like a soon to be wrecked ship in a storm, had been alleged by many to have a hand in Kurt's death. Among the accusers, the one name that astonishes the most is her estranged father Hank Harrison. He had not shied away from laying it out in interviews that his daughter would have benefited the most with Kurt's death.
Not only had he written a 500 pager on the subject titled, Love Kills: The Assassination of Kurt Cobain but he had also stated publicly, "Courtney will never go to jail for killing her husband."
8. The gun in his hand…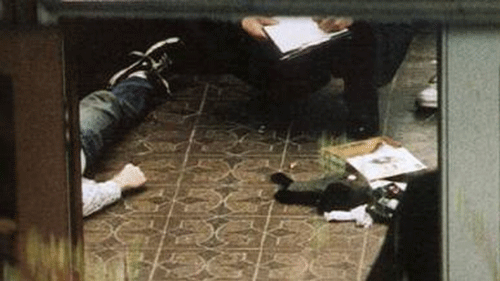 Any Cobain fan can vividly remember the maddening howl of his laryngitis stricken voice that screamed "No I don't have a gun" over an over again in Come As You Are. It all turns out to be so cunningly ironic when the world is told that the icon had taken his life by putting a bullet into his head and then the Seattle police never really found a legible fingerprint on the 20 gauge shotgun that Cobain apparently ended his life with.
"Thank you all from the pit of my burning, nauseous stomach for your letters and concern during the past years. I'm too much of an erratic, moody, baby!" – Kurt Cobain.