Dan Bilzerian, known for his flamboyant lifestyle and the interesting content that he keeps posting on his Instagram profile recently visited India to launch his new line of grooming products. He also attended the India Poker Championship, India's biggest poker event. The American poker player, entrepreneur, philanthropist and playboy millionaire was spotted on the roads of Mumbai, but without his regular entourage. Quite depressing right?
Well, he was snapped wearing a basic white tee, white kicks and orange shorts, long enough to cover what needs to be. But what got everyone talking was his watch.
Bilzerian sported the Richard Mille RM11-03, worth a whopping $191,500 (Rs. 1.36 Crores approx.). And why not when he himself is worth $150 million (Rs. 107 Crores approx.)
But what is it that makes the watch so expensive you ask? Well, co-designed with the engineers and designers from McLaren, the watch is inspired by McLaren's cars from yesteryear.
The watch was launched in 2018 at the Geneva International Motor Show with a limited production run of only 500 pieces. Which obviously makes it super-duper expensive. Reportedly, it has titanium pushers resembling the headlights of the McLaren 720S and the grade 5 titanium crown which looks like a McLaren wheel.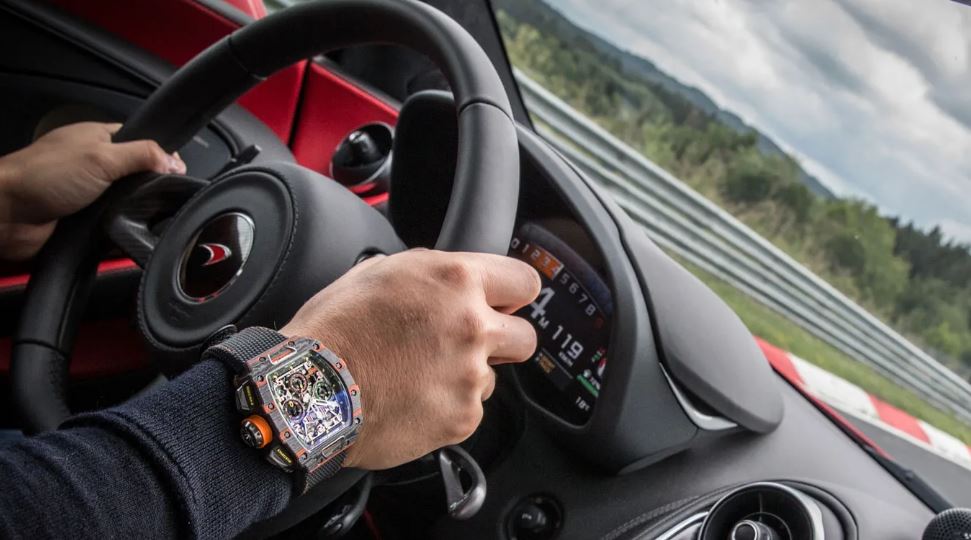 The watch is obviously not up for sale to regular consumers (only if we could afford it) and was available only to select customers of Mclaren, people who had bought one of their limited production hypercars.
Apart from the partying and posting pictures of his extravagant life, Bilzerian has also been part of the movies Olympus Has Fallen (2013) and The Equalizer (2014).
Just a heads up, with that amount of money, we can buy a sleek luxury car and jewellery, a world trip with friends or even a flat in Mumbai! Yes, all this in just the price of Bilzerian's watch. This makes me feel quite poor already. How about you?