One can argue but for me, Christian Bale is the best 'Batman' the world has witnessed. Period. With Christopher Nolan's 'The Dark Knight' trilogy, Christian Bale has etched his name as one of the most iconic DC Universe performances.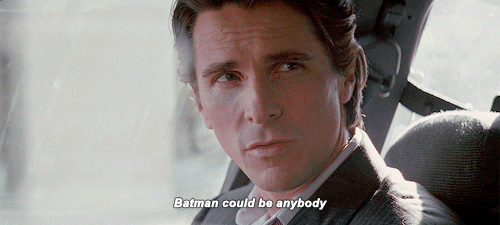 And now, we can't help but yell with enthusiasm as Christian Bale is about to enter the Marvel Cinematic Universe. You read that right, it is confirmed that Christian Bale will be playing the role of a villain in MCU's upcoming 'Thor: Love And Thunder', reports Hindustan Times.
According to News18, it was actress Tessa Thompson, who plays the role of Valkyrie, who spilt the news. In an interview, Thompson said:
"I've read the script. I can't tell you much. Lots of exciting text messages exchanged between Natalie and I. We're going to have fun. Taika is writing (and) directing. Some familiar faces. Some new people coming into the mix. Christian Bale is going to play our villain, which is going to be fantastic."
Watch the video of the short interview here:
Everybody say thank you Tessa Thompson for this confirmation! #ThorLoveandThunder #ChristianBale pic.twitter.com/1I9HnOcSnq

— Jason (@FarrierCollins) March 7, 2020
People on the internet are cheering for Christian Bale and can't wait to see him on the silver screen as an MCU villain. Many called it the "perfect crossover", while others are guessing which character Bale might play. Have a look:
1.
#ChristianBale
The. Best villain he would be so far from marvel#ThorLoveAndThunder

— Kanna (@Kanna45661650) March 7, 2020
2.
Welcome to Marvel ❤️#ThorLoveAndThunder#ChristianBale pic.twitter.com/wBE0sEbRri

— Subash (@SubashOffl_) March 7, 2020
3.
I think #ChristianBale should be playing Galactus
in #ThorLoveAndThunder pic.twitter.com/tgdgB6tFFj

— Gaurav joshi (@gauravvTweets) March 7, 2020
4.
#ChristianBale he's gonna be Gorr I'm guessing, other than Ragnorok (which I doubt would be an option after the last film) or Mangog, who else is left?

— Mitch Raftery (@Mitchraf86) March 7, 2020
5.
Marvel Studios looking at all of us guessing who #ChristianBale is in #ThorLoveAndThunder pic.twitter.com/A6g4V8Akvk

— The Cast of Color (@castofcolor) March 7, 2020
6.
Ooohhhh Marvel(lous)! He will be the best villain for sure 🙂 #ChristianBale https://t.co/0BD6wpuqX5

— Liana Toma (@liana01toma) March 7, 2020
7.
We all know #ChristianBale makes an a exceptional villain since we saw him play Patrick Bateman In #americanpyscho and nastiest of all – Dick Cheney in #Vice https://t.co/WvSaaIElzx

— Ross Muir (@rossabroad) March 7, 2020
8.
From DC to Marvel, #ChristianBale is the perfect crossover we all need. #ThorLoveAndThunder pic.twitter.com/X74T3w8eZv

— Pallav Gogoi (@pallav_) March 7, 2020
9.
Christian Bale was my absolute favorite Batman. I dont know if I can handle seeing him as a villain, but I'd sure like to try. 😉 #ThorLoveAndThunder #ChristianBale https://t.co/A97EdqABLr

— Jenni Lynn (@JenniLynn007) March 7, 2020
10.
You either die a hero, or you live long enough to see yourself become the villan.#ThorLoveAndThunder #ChristianBale pic.twitter.com/4nwrKoV53c

— Maلik یحییٰ (@Y_Malik18) March 7, 2020
After seeing him as THE hero, we are super pumped to see Christian Bale play a villain! 😀