In January this year, I had made huge plans for 2020. It included travel, colouring my hair red, getting a tattoo, discovering new and exciting places to eat and everything else that can be found in most new-year wishlists. But then the pandemic struck and saare plans mein paani phel gaya!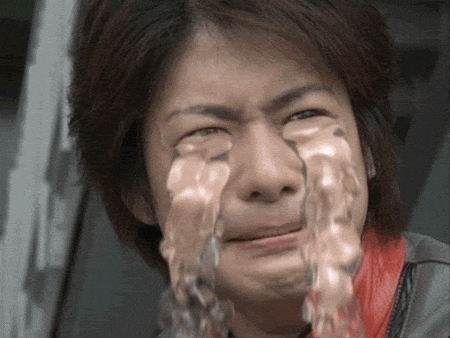 How I wish for the pandemic to magically disappear like a bad dream so that I can do all that I had planned. And guess what? People online are sharing their plans too! It all started when one Twitter user popped a meaningful question – "What's the first thing you would do if the pandemic suddenly disappeared?"
Curious: What's the first thing you would do if the pandemic suddenly disappeared?

— Megan Reeves (@mareevs) September 17, 2020
From meeting their families again, getting a job, to hugging random people, folks online came up with a bunch of heartwarming things they would do if the pandemic disappeared. Here are some of the most touching ones:
Go meet and hug my friends one by one like I'm completing one religious yatra https://t.co/1l0F4Awxm8

— suru, quietly looking (@suru_uwu) September 19, 2020
Go and visit everyone of my family and give my two great grandsons, who I haven't been able to see, 1 was born in February and the other April, the biggest hug they are ever going to get in their life. Life's little pleasures mean a lot and greatly missed.

— longy24 (@longy0601) September 18, 2020
My hair. My God, my hair.

— Rachel 🇺🇸🇦🇲💙 (@RaychelTania) September 18, 2020
Have nice Italian meal in a good restaurant prepared by someone other than yours truly with a group of friends and family.

— D L Monroe (@DLMonroe2) September 18, 2020
Beg someone to take me out into the world. Was a 24/7 caretaker of my mom for 12 years and only left the house a few times for less than a few hours. Mom died in March. Nobody could come hug me &I couldn't go anywhere when I needed it most. Been alone for months.

— Venus Jade (@Venusjade) September 18, 2020
Steak house: martinis, salad made at table, dry aged ribeye, lyonnaise potatoes, soufflé, port and then a cigar

— ThePragmatist (@ThePragmatist5) September 18, 2020
Fly somewhere, anywhere. I weirdly miss airports? And the sensation of traveling quickly over many miles. A close second is a night out at the Bends, dancing until I can't feel my feet.

— Kathryn Varn (@kathrynvarn) September 17, 2020
Get very drunk and dance madly in a crowd. https://t.co/iEUKkOgmxX

— Gráinne Ní Sheasnáin (@grainne_stn) September 18, 2020
make out aggressively w the first person I see https://t.co/lEW2juglXu

— Sanjna 🎥 (@therealsanjna) September 18, 2020
Literally run to Disneyland. https://t.co/kWTUyKAQtw

— 💀🎃🖤 j u l i a n a 🖤👻🍂 (@_beetlejuls) September 18, 2020
Weirdly, I want to go shopping for an entire day (I fucking hate shopping) with a couple of mates and stop for a decadent wine-fuelled lunch in the middle. I don't know why this is it, but this is it. https://t.co/50BjHD25ze

— Isy Oderberg (@yodaberg) September 18, 2020
Waiting for that email that says the BTS concert is back on. https://t.co/XR8w0WIJaw

— 𖤐 Emotional Joestar ⁷ (@EBOYJOTARO) September 18, 2020
Hug my parents and stay the night drinking my Dad's cocktails. Take my daughter to the theatre to see a big razzmataz show. Have a massive night dancing on the tables and hugging my sweaty colleagues who have helped each other to keep going these past 7 months. https://t.co/eDlhqXr2i5

— Rebecca Brice (@Radiobex) September 18, 2020
Arrange a book launch. https://t.co/dwYNK1DBr7

— Kate Mascarenhas (@KateMascarenhas) September 18, 2020
I'd go to the library for a while and then to the coffee shop and then I'd head to either a cigar bar or movie or both. https://t.co/BcbtuAKfdi

— Danielle (@GreasePileMop) September 18, 2020
Visit friends, and tell them how much I love and appreciate them. https://t.co/K3D4b2UAmf

— KevinCV #BlackLivesMatter (@GoldenTalesGeek) September 18, 2020
GO TO THE MOVIES I DONT EVEN CARE WHAT MOVIE AT THIS POINT https://t.co/0PZe1Y3sD0

— Rachel Amber Bloom (@dramadork884) September 18, 2020
short term thing: run down the street to hug my fiancé's mom who lives less than a mile away but has been quarantining so hard she might as well be on another planet

long term thing: get back to planning a wedding reception because I am dying to see all my friends in one place https://t.co/v7wskaLutD

— Barcelos @ Home (@barcelosknows) September 18, 2020
Wear lipstick again and go out for drinks with everyone I like. I'd book a vacation to Europe for the holidays and at the weekend I'd get drunk with about 50 of my extended family; gossiping in corners and laughing at everything and dancing until the wee hours.

— Martha Asencio Rhine (@MarthaARhine) September 17, 2020
Finish writing this last chapter of my book in a coffee shop with the sounds of people living life all around me. Smelling yummy coffee and people watching.

I miss it so

— Boogie: Ms Patti's lil heffa (@LikeAFineWino) September 18, 2020
Get bloody married https://t.co/bgRzQF8F4g

— Liam Thorp (@LiamThorpECHO) September 18, 2020
I would definitely run to the nearest phuchka wala and gorge on those small bites of happiness if the pandemic magically gets over! What would you do? Tell us!