Want to just pack your bags and run away somewhere, but can't decide which direction to take? Well, let us point you due north, towards Himachal Pradesh, the state with so much natural beauty, that you will feel like never coming back. Here are some reasons why Himachal is should be on top of your priority list of travel destinations.
1. Himachal is a place which boasts of breathtaking natural beauty, and exudes an old world charm
So, if going on long walks, and taking in nature's beauty is your thing, Himachal is the place for you.
2. This is an all Buddhist village called Norbulingka, on the outskirts of Dharamshala
You can visit it for some serenity. But not if you are Ranbir Kapoor. A part of the rock song 'Sadda Haq' was shot here. Ironical, isn't it? A rock show in a monastery?
3. Himachal Pradesh Government has started an initiative called 'Har Gaav Ki Kahaani', to promote rural tourism in the state
You can visit one village from every district in Himachal Pradesh, at an extremely affordable price.
4. The best place in the world (not exaggerating), for road trips and biking expeditions
The world's highest motorable road starts from this state, and there are plenty of 'State Highways'- beautiful and well constructed roads on the hills, with plenty of beautiful views.
5. Experience paragliding in Dharamshala, without having to spend months trying to learn the art and attaining the license
6. You can find the world's most secluded Buddhist Monastery in Bhanodi, in Churah village of Chamba
This gompa is a 150 years old, and made completely of wood, and you'll have to walk for 10 hours to get there. A dream for trekkers.
7. Ever thought you could go camping, trekking, paragliding and rafting in just one place? Manali is just that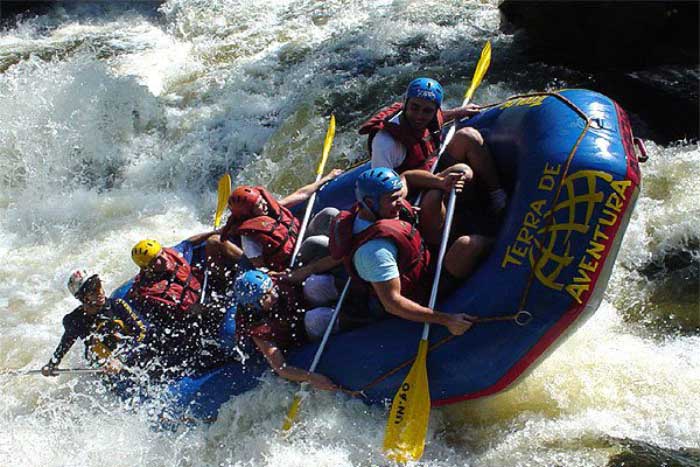 8. Watch an IPL match at India's highest, and one of the world's highest, cricket stadiums in Dharamshala
If you are lucky, you might bump into Preity Zinta!
9. When Dalai Lama comes visiting McLoedganj, the whole city is buzzing with joy and excitement. And in the summers, the sun sets here at 8 pm
And its beautiful.
10. Visit Malana, the 'Little Greece of India', because the locals think they are the descendants of Alexander the Great
This place is (in)famous for producing the world's finest charas (hashish).
11. Go to Spiti valley, and get a chance to view the snow leopard
Its a really cool creature.
12. Himachali food is an eclectic mix of Indian and Tibetan cuisine
We would suggest you to eat a Momo in McLeodganj, but then probably you'll never like a Momo anywhere else in the world. Also, the apples cultivated in Himachal are widely considered to be the best in the world.
13. The people of Himachal are really warm and gracious with their hospitality
Don't believe us? Just visit the Himachali Dham festival which happens in every district of Himachal Pradesh, at different parts of the year.
14. These Tower Temples in Kullu will make you feel as if you are in Age of Empires
These were actual garrisoning towers back in the 17th Century to protect the villagers from invaders.
15. Dalhousie has to be one of the most romantic places in the country, with a host of spots where you can propose the girl of your dreams
Or, if you just want to take your partner to a place so romantic, its almost unfair on other places! After all, there are so many honeymoon packages available to you for this state, for a reason. However, even if you are single and just wanna have a good time with friends, you can visit this state. Its awesome!