Family businesses passed down generations is an age-old tradition in India. Multiple generations handle their forefather's business and improve and expand it in their own way, but never let it fade away. But how many generations is too many generations?
Established in the year 705 AD by Fujiwara Mahito, Japan's Nishiyama Onsen Keiunkan Hotel has been in business for 1,311 years and has been passed down for 52 generations!
This hot springs inn has been passed down to his descendants for over a millennium and, of course, straight into the Guinness Book of World Records. It is most well known for its hot spring baths, which are said to have healing properties for the body.
Founder Mahito was the son of an aid to Emperor Tenji in the 7th Century Japan, which makes it a favourite for politicians to military commanders to even samurai from time immemorial.
The inn was last renovated in 1997, and it's old school and minimal interiors speak of the old family traditions which have been upheld. The hotel is near the South Japanese Alps, and Mount Fuji is a three-hour drive away.
The hotel has six baths which are fed by four hot springs, four of which are outdoors.
With 37 rooms in total, a one night room will cost you around ¥ 50,000 (Japanese Yen) or ₹ 31,000 (Indian Rupee) approximately.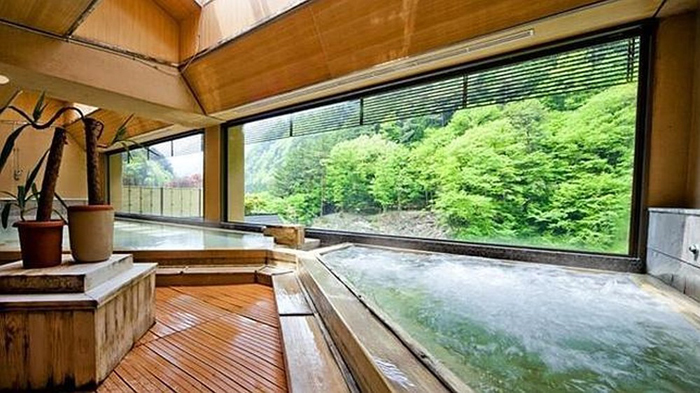 The hotel is said to be drilling an 888 metre well so that there is continuous water supply at a rapid rate. The guests are given traditional Japanese robes to wear and are asked to remove their footwear outside, in proper Japanese tradition.
The hotel still remains a favourite for those who like the traditional Japanese lifestyle and they have no plans of stopping.
---
News source: Mail Online, Fortune.
Cover image sources: 1 & 2