One of our fondest memories from childhood is binge-watching our favourite movies on the Disney channel on a Sunday afternoon. Baby's Day Out, Home Alone, Night At The Museum, 101 Dalmatians, among so many others have been our all-time go-to comfort movies. Hence, tampering these movies is tampering our childhood.
Our favourite Home Alone is getting a reboot and I don't know how to feel about it. According to sources, Disney is all set to reboot Home Alone for their streaming service Disney+.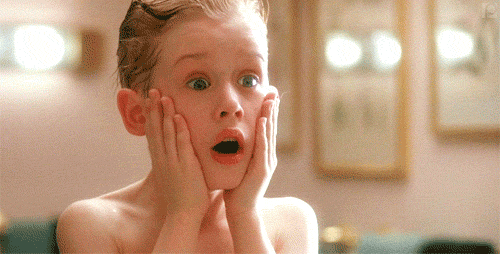 Not just Home Alone, Disney is planning to reboot other 20th Century Fox's films like Night at the Museum and Diary of a Wimpy Kid.
Disney CEO Bob Iger revealed that some of these films will also be turned into web series.
These are films are absolute classics and one can never grow tired of watching them. Therefore, it makes sense for fans from all over the world stand a unanimous ground and say, "LEAVE OUR CHILDHOOD ALONE"!
No one:

Nobody:

Not a single soul:

Disney: Let's remake Home Alone!

Me: pic.twitter.com/UfiuxeV5e9

— MisAnthro Pony (@MisAnthroPony) August 7, 2019
Does "Home Alone" even need a remake? No. pic.twitter.com/TqalWbS1Uu

— Affinity Magazine (@TheAffinityMag) August 8, 2019
Disney is remaking Home Alone…WHY??!!? #HomeAloneRemake
It's a Christmas classic why mess with the original? #LittleMermaid getting the reboot treatment too, hot on the paws of #LionKing
Should we remake the classics? #TalkingPoint @SkyNews #Sunrise pic.twitter.com/E1SiLYzjKk

— Sarah-Jane Mee (@skysarahjane) August 7, 2019
STOP. WITH. THE. REMAKES. AND. USE. YOUR. GD. WRITER. IMAGINATION. OMG. 🤦🙅#enoughremakes (#HomeAloneRemake and all others) pic.twitter.com/WuLpXuj6OT

— Andrea Hebert (@AndreeAnneHP) August 7, 2019
"We have officially ran out of ideas, so we have decided to shit all over the movies you enjoyed from your childhood."
#HomeAloneRemake #Disney

— Ignoble Savage (@drayzze) August 7, 2019
No just no. Why would Disney want to ruin a classic. Leave it alone and let it stay as is #HomeAloneRemake

— Louise Gallagher (@louiseg3285) August 8, 2019
The Home Alone remake is just 90 minutes of convoluted explanations as to why he can't just use his mobile phone or the Internet to contact his parents.

— LonelyGoomba (@LonelyGoomba) August 7, 2019
This home alone remake that Disney is planning is not just neccessary.
Why would you want to spoil our childhood memories😭😭😭 #HomeAloneRemake

— Quin Meya (@QuinMeya) August 7, 2019
Home Alone does not need a remake, I don't care what anyone says pic.twitter.com/n3t1Gk6rbr

— Rachel Mccraith (@flaming_hearts) August 7, 2019
Dear Disney please don't do this 😩😩😩😩 leave #HomeAlone alone pleaseeeeeee pic.twitter.com/TtwhbaAb3l

— joshpray (@_joshpray) August 7, 2019
https://twitter.com/TenseiSasukeEdo/status/1159179534698196992
Disney: How about a Home Alone reboot…

Everyone: pic.twitter.com/2z1Ac2q7bb

— ᶜʰᵉˡˢ (@chelssMichellee) August 7, 2019
https://twitter.com/The_Kings777/status/1159132769345257480
Literally no one:
Disney: We're remaking Home Alone pic.twitter.com/fJ6cbfA61H

— Saint Hoax (@SaintHoax) August 7, 2019
Ahtt aht Disney, you gave us a Lion King remake and you giving us a Little Black Mermaid. We the people, do not want another Home Alone, some things are not to be touched. Y'all was doing something, but now y'all doing too much. Leave Home Alone ALONE pic.twitter.com/jAYnolyA5C

— teee.bee特里🕷🧜🏾‍♂️ (@TerreB1999) August 7, 2019
Although, Macaulay Culkin, who played Kevin in the movie, had the best reaction!
This is what an updated Home Alone would actually look like. pic.twitter.com/sGj86933LA

— Macaulay Culkin (@IncredibleCulk) August 7, 2019
Priorities.
Hey @Disney, call me!

— Macaulay Culkin (@IncredibleCulk) August 7, 2019
Originals are always x10 better than the remake. Have people learnt nothing over the years?!
Cover Image: Source.