Periods.
No, not in the English grammar, the ones we women have to go through every month. There exist no woman who doesn't hate this force of nature that has been plonked on our bodies. Every woman has a weird relationship with her menses, she is also thankful for its existence for obvious reasons.
Sarah C. Andersen, an illustrator from Brooklyn, NYC has created a comic depicting the everyday struggles of a young woman when she hits puberty and the aftermath of that, and I daresay, she nailed it.
1.
2.
3.
4.
5.
6.
7.
8.
9.
10.
11.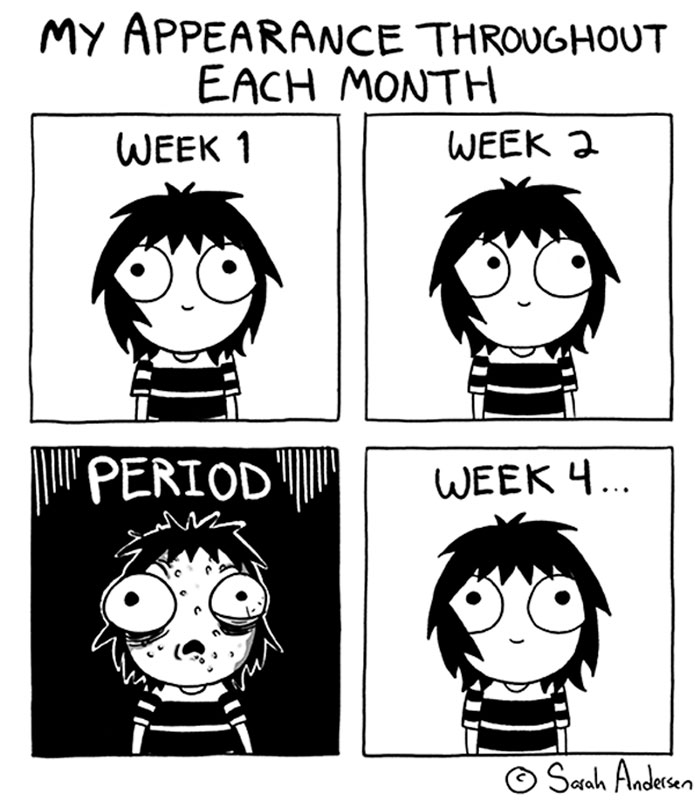 12.
13.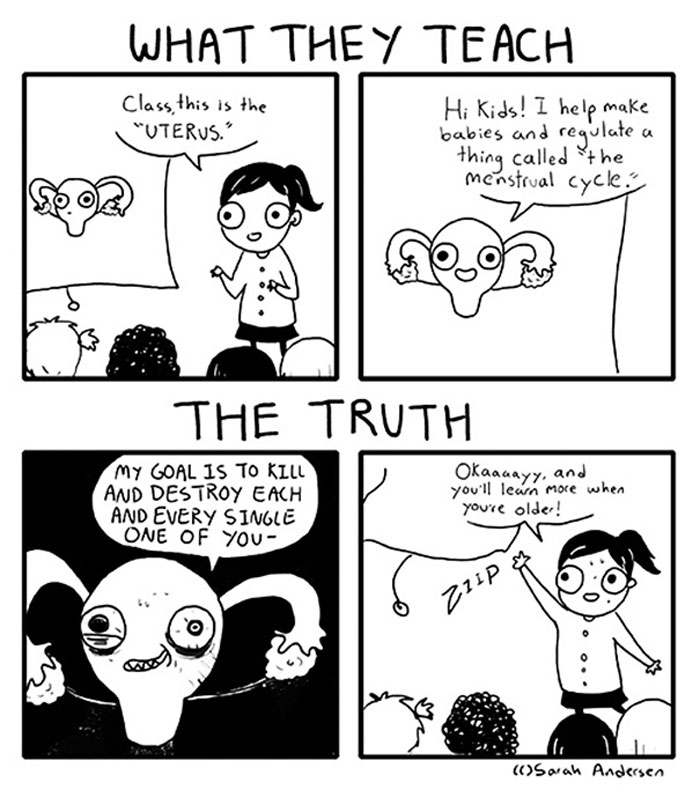 The life of a woman.
H/T : Bored Panda