Today, we're talking about the Big-O. Female orgasms in particular. Did you know that women can experience 4 types of them? Yes, you read that right. There's Clitoral, Vaginal, Blended and Multiple. When it comes to getting there though, there's an organ that is just as important as the clitoris or the vagina. And that's the brain. A lot of times, people forget that the brain can be a catalyst and heighten the feels. But at other times, orgasms can also overwhelm it.
A 44-year-old woman found out the hard way when she had to be taken to a hospital due to an approaching oral sex orgasm.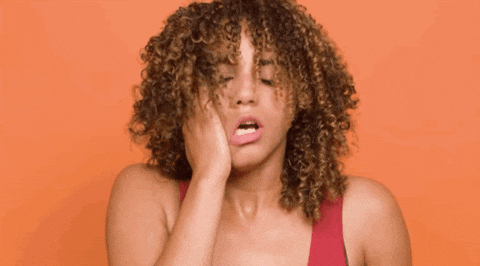 According to the New York Post, her partner noticed that her body had gone stiff during oral sex. Then she passed out for 2-3 minutes. Fearing something was wrong, the partner rushed her to the Chelsea and Westminster Hospital, London.
The doctors conducted a CT scan as she reported a headache
The scan revealed that she had suffered a small stroke caused by bleeding around the brain. A small aneurysm (bulge in the blood vessels) had burst due to the ardent sexual activity.
Dr. Yunus Gokdogan explained that,
"Known risk factors for rupture [of an aneurysm] include activities that involve sudden increases in blood pressure and sexual activity is well described as a precipitant. During sexual activity, blood pressure as well as heart rate, is very labile, with particular rises during orgasm."
HuffPost reports that the doctors treated her with 'endovascular coiling' which involves sealing off the aneurysm to prevent further bleeding. The woman was declared fit after 15 days in the hospital. Phew! Talk about a killer orgasm.