Usually, we see a difference in how railway terminals and airports look in India. However, that is all set to change with the country's first centralized AC railway terminal at Bengaluru. Named after Bharat Ratna Sir M. Visvesvaraya, the terminal in Baiyappanahalli is modeled after the Kempegowda International Airport. It will ease out the load of KSR Bengaluru City and Yeshwantpur terminals and help South Western Railways to operate more trains.
ಸರ್ ಎಂ. ವಿಶ್ವೇಶ್ವರಯ್ಯ ನಿಲ್ದಾಣ, #ಬೆಂಗಳೂರು

SIR M. VISVESVARAYA TERMINAL, #BENGALURU pic.twitter.com/S86RePASVO

— Karnataka Rail Users (@KARailway) February 15, 2021
ಕೆಂಪೇಗೌಡ ಅಂತಾರಾಷ್ಟ್ರೀಯ ವಿಮಾನ ನಿಲ್ದಾಣವನ್ನು ಹೋಲುವಂತಿರುವ ಬೈಯಪ್ಪನಹಳ್ಳಿಯಲ್ಲಿ ಸರ್ ಎಂ ವಿಶ್ವೇಶ್ವರಯ್ಯ ಟರ್ಮಿನಲ್‌ ಸುಮಾರು 192 ಕೋಟಿ ರೂ ವೆಚ್ಚದಲ್ಲಿ ನಿರ್ಮಿಸಲಾಗಿದೆ. ಫುಡ್ ಕೋರ್ಟ್, ಟಿಕೆಟ್ ಕೌಂಟರ್‌ಗಳು, ವಾಹನ ನಿಲುಗಡೆ, ಪ್ಲಾಟ್‌ಫಾರಂಗಳ ನಡುವೆ ಸಂಪರ್ಕ ಕಲ್ಪಿಸುವ ಸಬ್‌ವೇಗಳು ಸೇರಿದಂತೆ ಹಲವು ಸೌಲಭ್ಯಗಳನ್ನು ಕಲ್ಪಿಸಲಾಗಿದೆ. pic.twitter.com/kSOIkJIb8P

— P C Mohan (@PCMohanMP) February 4, 2021
According to DNA India, the 4200 sq meter station building will have seven platforms, eight stabling lines, three pit lines, a foot over-bridge and two subways that will link all platforms. Built at a cost of ₹314 crores, the terminal will operate 50 trains daily and cater to a footfall of 50,000 every day.
Hindustan Times reports that the building will have a VIP lounge, upper class waiting hall, digital real-time passenger information, a food court and a water recycling plant with a capacity of 400,000 liters.
Have a glimpse of the upcoming Sir M. Visvesvaraya Terminal in Bengaluru, Karnataka, equipped with state-of-the-art facilities.

View on Koo: https://t.co/NrovriSqi0 pic.twitter.com/pRwu2zG38O

— Piyush Goyal (@PiyushGoyal) February 18, 2021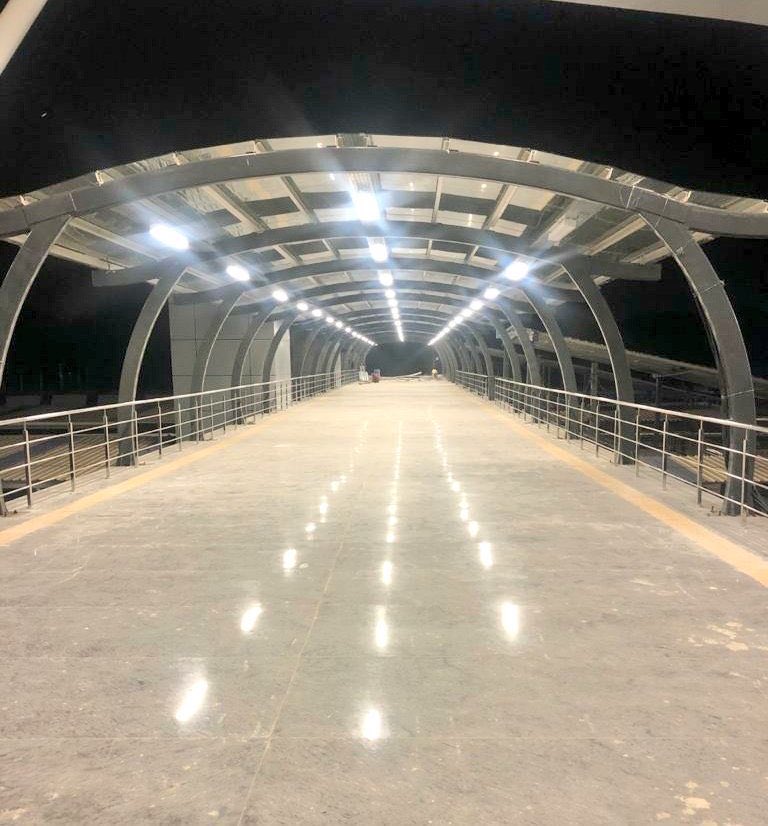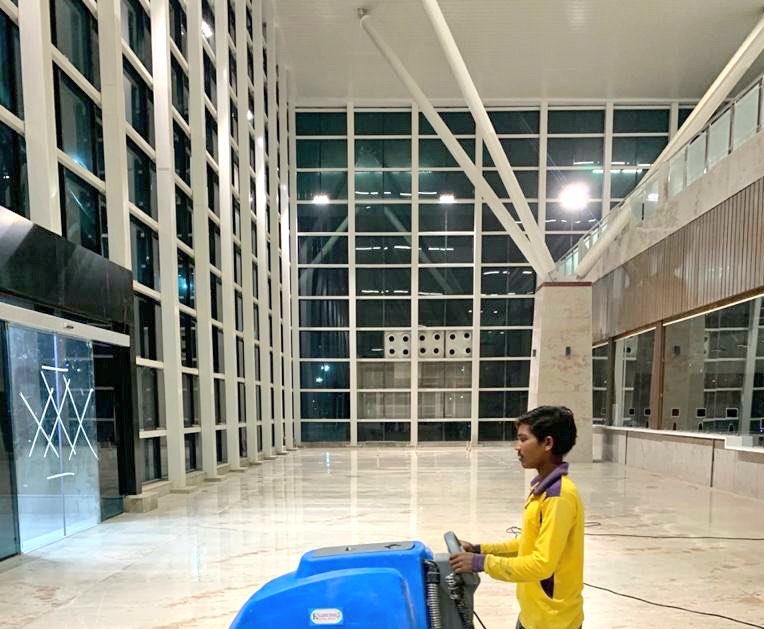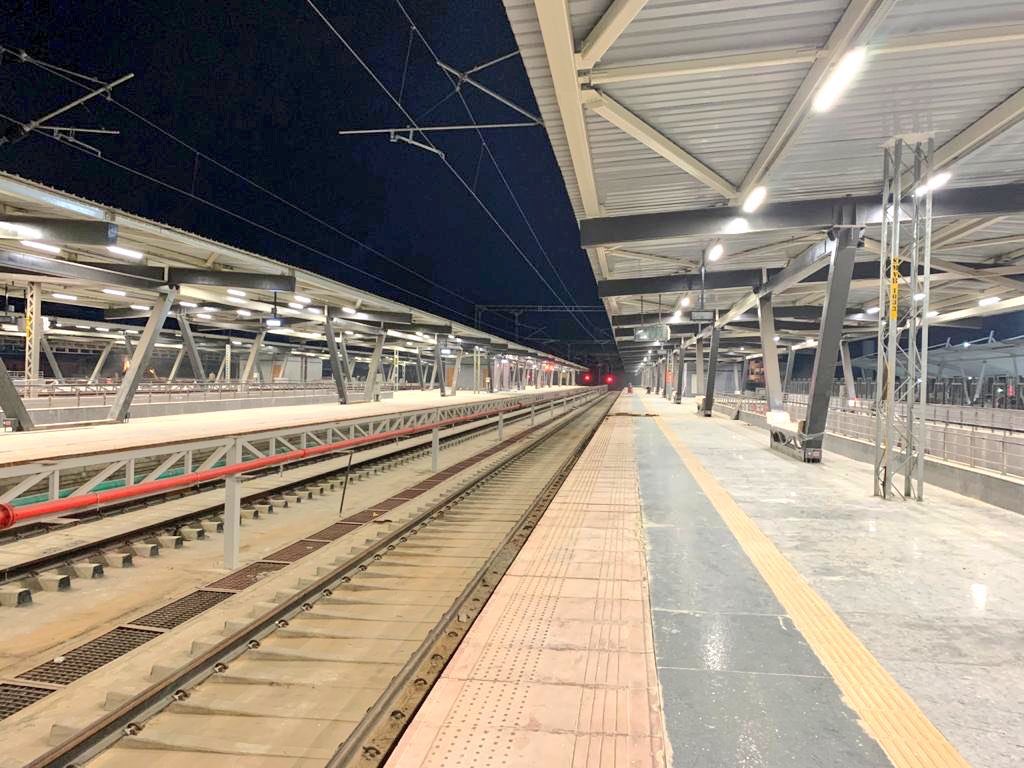 In addition, the massive parking area will have the capacity to accommodate 250 cars, 900 two-wheelers, 50 autorickshaws, five Bangalore Metropolitan Transport Corporation (BMTC) buses and 20 cabs.
India's first centralised AC railway terminal is all set to come up in #Bengaluru. Designed on the lines of Kempegowda International Airport, the terminal will have upper-class waiting hall, VIP lounge with digital real-time passenger info system & food court. 📸 @ChristinMP_TOI pic.twitter.com/62KPx1Dcr7

— P C Mohan (@PCMohanMP) January 27, 2021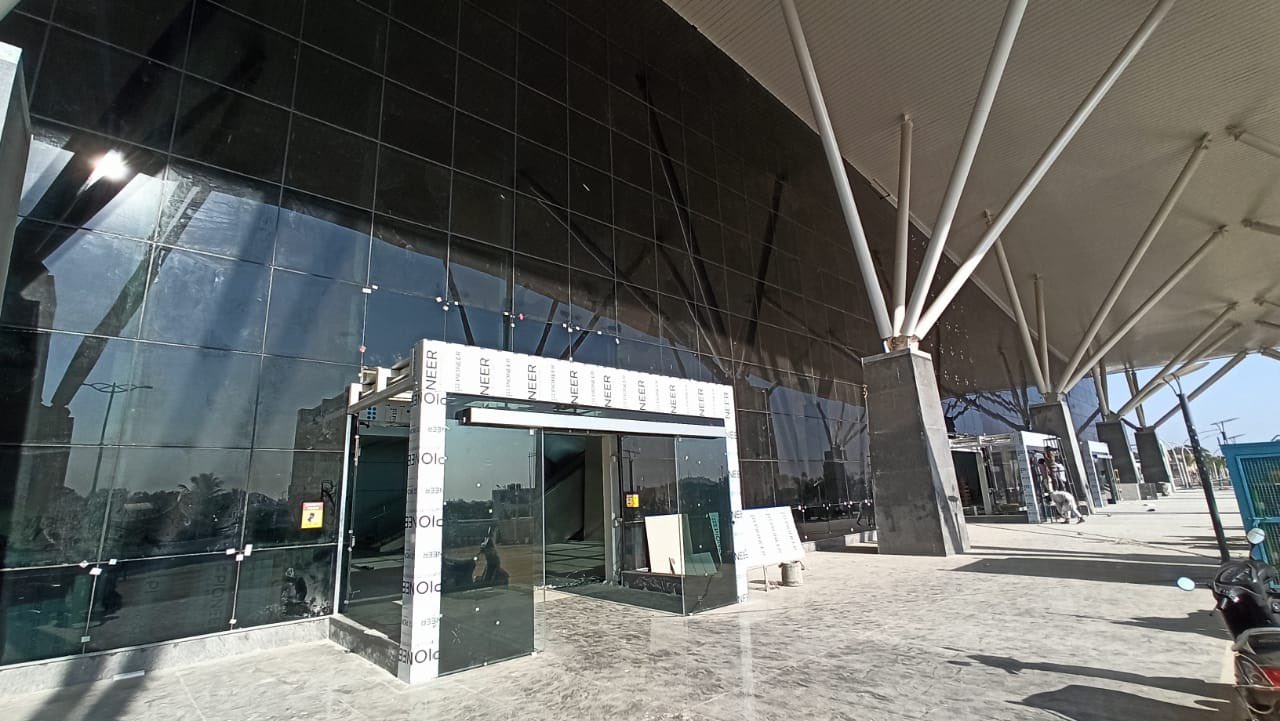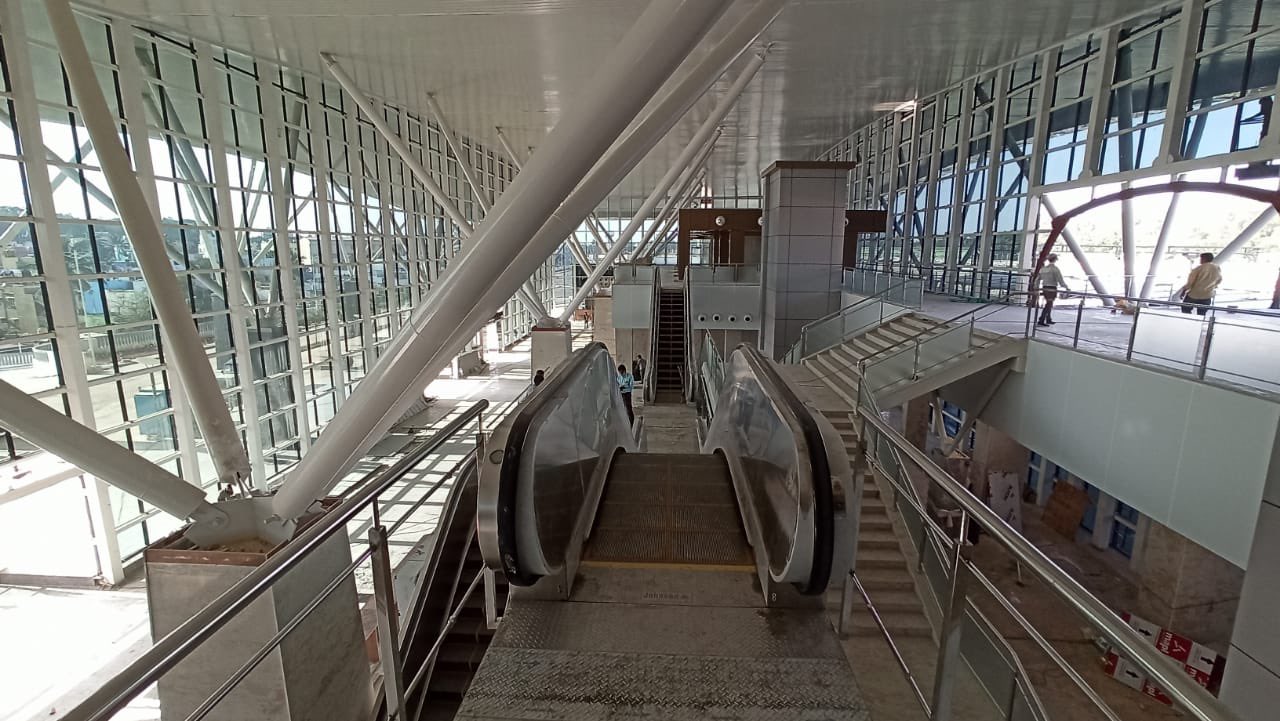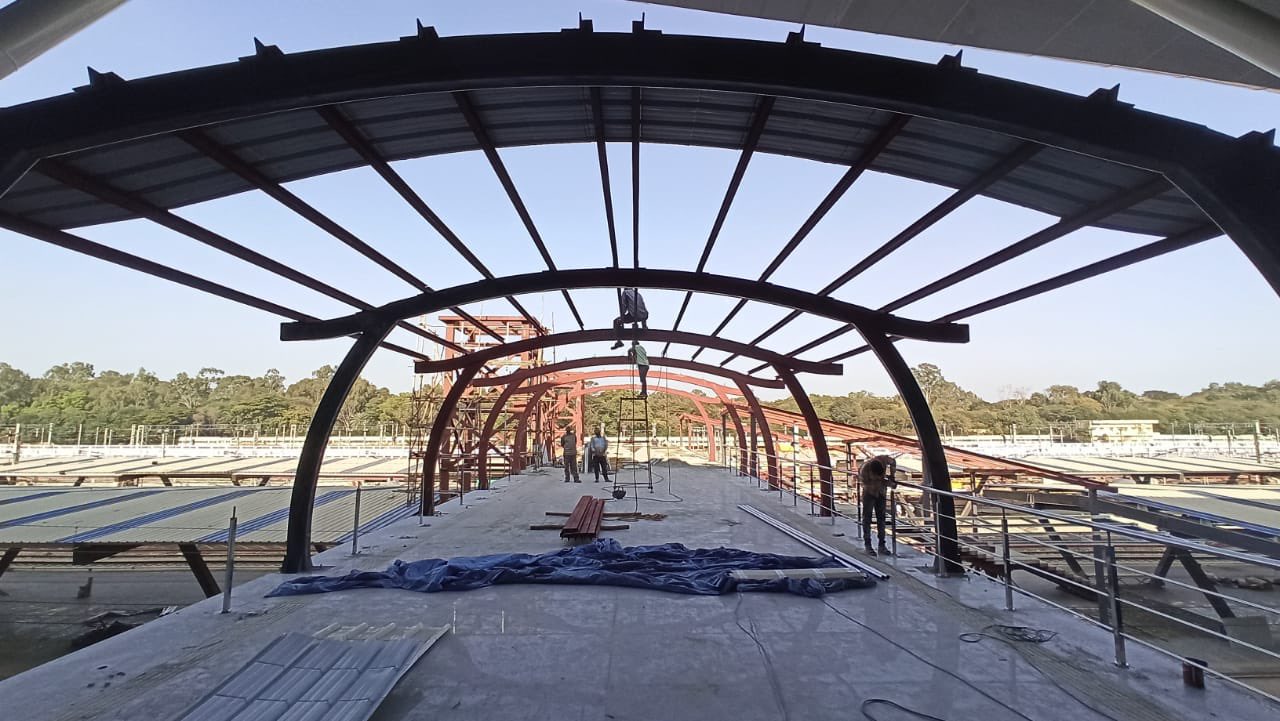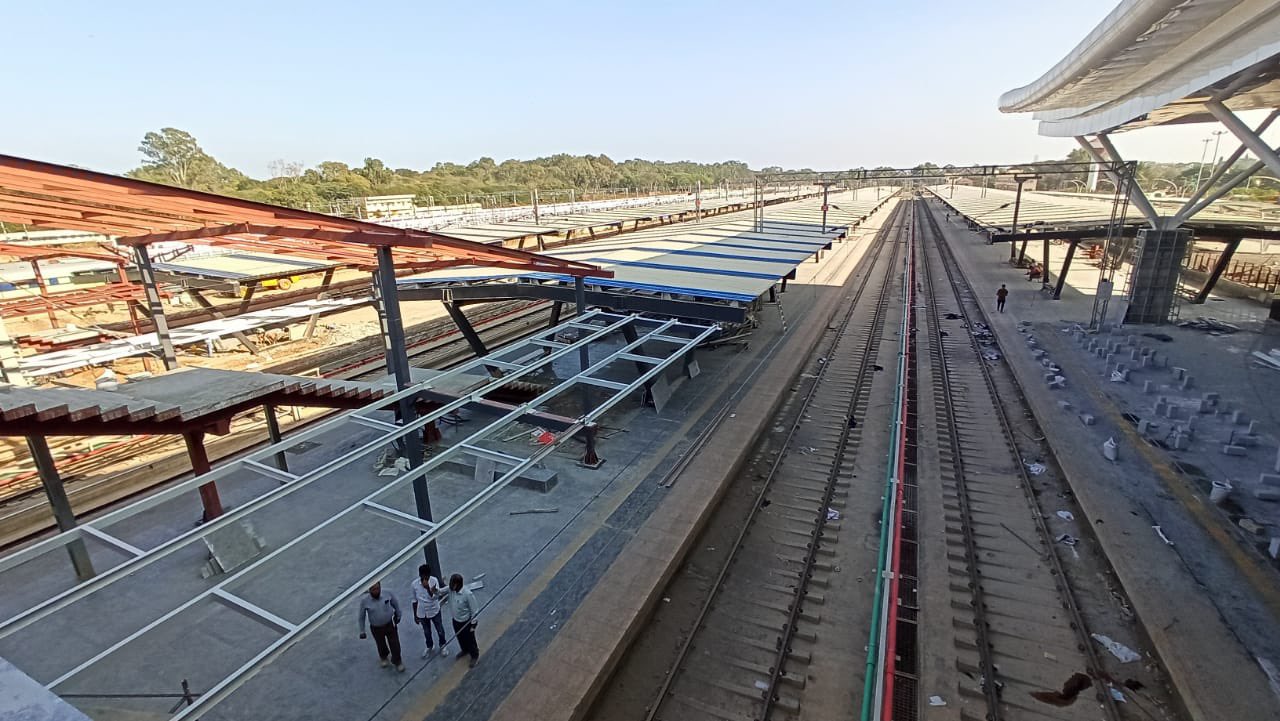 According to The Times of India, the concourse is expected to be operational by March 15. Bengaluru divisional railway manager Ashok Kumar Verma was quoted saying,
"Of the seven platforms at SMV, five are ready and the other two will be in two-three months. We are planning to shift two-three trains to the station in the beginning, and other trains will be shifted or newly introduced in a phased manner."
Can't wait to travel again and experience this luxurious terminal!