Take it from Vidya Balan on how to be veracious and have no qualms about it. People are seeing her 'Kahaani' for the second time on-screen while she's narrating some old ones when she felt vindicated in Bollywood. You may call Vidya Balan the s-hero of the film, but there was a time she began to feel not so good about it.
In a Times of India interview, Vidya spoke how when they called her the hero of the film, she started feeling vindicated and how sexism runs wild in Bollywood, still. She said, that "when people tell me that you do women-centric films, I keep saying…
After a while the conventional set-up started bothering her.  When asked what? She pointed,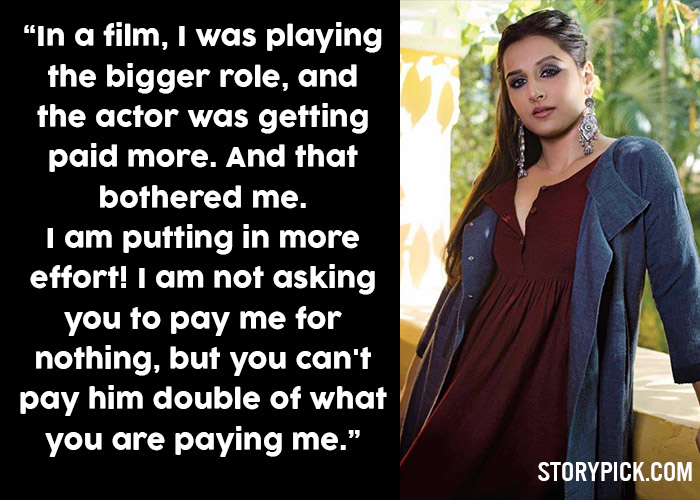 "Things – like waiting for an actor endlessly, while I am ready on the set – bothered me."
Not only that, she even pointed at the inherent sexism in the industry.
That's not all. There have been times she felt infuriated, too.
"When I was told multiple times for several films that the hero has given the dates so you have to adjust, we won't get his dates later. Khoon khaulta tha mera. I might be committed to some other film, but I would have to change things around."
Married and working in Bollywood? Vidya is still trying to adjust to the 'formal' environment. While women in India put their husbands first, Vidya thinks she's the most important person in her life.
Not many in the industry would have the guts to call a spade a spade. But our Balan babe sure does!
You go, girl!