A vacation is a vacation right? No matter who you take it with, it's a time for relaxation? WRONG. So very wrong. A vacation with your friends plays out much differently than that with your parents, extended family, neighbours of said extended family.
So while you look at the calendar counting down days to your next vacay, we suggest you keep this in mind,
1. Let's get a bus and leave tomorrow (Days to vacation: 1)
V/S
We've RENTED an AC bus because Meenu Chachi feels hot and we've booked twin sharing connected rooms in a family resort that is close to waterfall/beach/mountain/valley (Days to vacation: 100).
2. Listening to music on your earphones, talking about nature, life, past, philosophy.
V/S
'Beta khakra khaoge?', followed immediately by ' Acha atleast Paratha to khalo?'. *Que random uncalled for laughter from aunties sitting in family bus*. Finally 'Accha beta ek photo lelo, Facebook par dalni hai.'
3. Getting a cheap hotel room, heading out to explore the landscape
V/S
Checking into fancy hotel for what seems like billion centuries, collecting each others kids from each others rooms, followed by  'Acha abhi sab so jaate hain, 5 baje chai ke liye milenge'.
4. You plan a day of river rafting/hiking/scuba diving/light a bonfire
V/S
'Chalo beach pe jake catch-catch khelte hain'.
5. Playing truth or dare, never have I ever, beer pong
V/S
Playing Antakshri to old music.
6. Discussing the latest trends and what we think of it
V/S
Discussing why Pammi's brother's daughter's friend ran away with her driver.
7. Moments of peace and self analyzation while sitting by the sea
V/S
Mom and Dad asking you 'Shaadi kab karni hai?', 'Jyaada paise kab kamaoge?'.
8. Having an intimate moment with a girlfriend/boyfriend.
V/S
Having an intimate moment with Dadi asking you about her future grand children.
9. When a hot person approaches you, you can strike up a holiday romance
V/S
When a hot person approaches you, you turn around to see if mom's looking.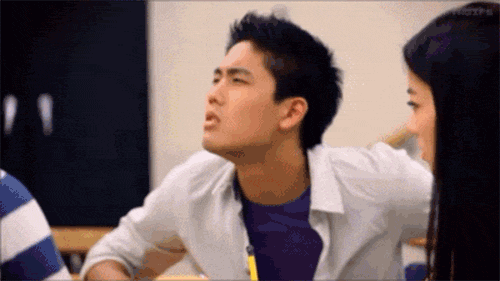 10. You surround yourself with Alcohol, weed, the works
V/S
Ordering with parents 'Yes, I'll have a coke with ice'.
So pack your bags, put in noise cancellation headphones and take a vacation on your own.