Alan Moore's graphic novel was a marvel where both literature and art were at their best. And the movie made from this graphic novel, starring Natalie Portman and Hugo Weaving, remains one of the best renditions of a book made into a movie till day. The franchise also boasts of some of the best dialogues ever spoken or written.
And considering the current political scenarios, I feel it is important that we revisit the sayings of the idea behind the mask. So here are 11 quotes from V for Vendetta.
1.
2.
3.
4.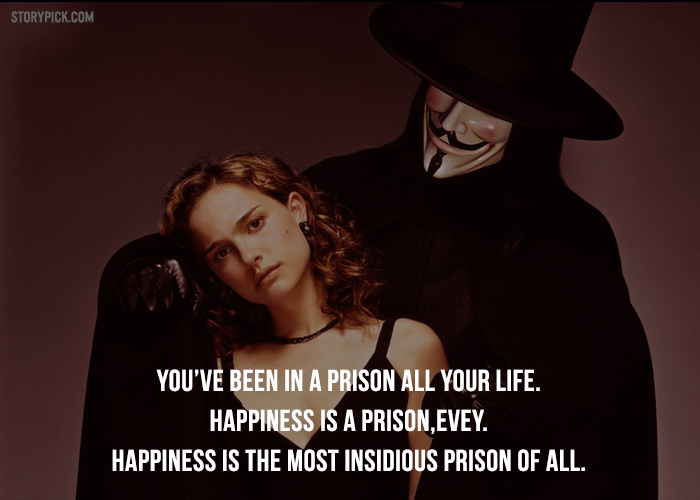 5.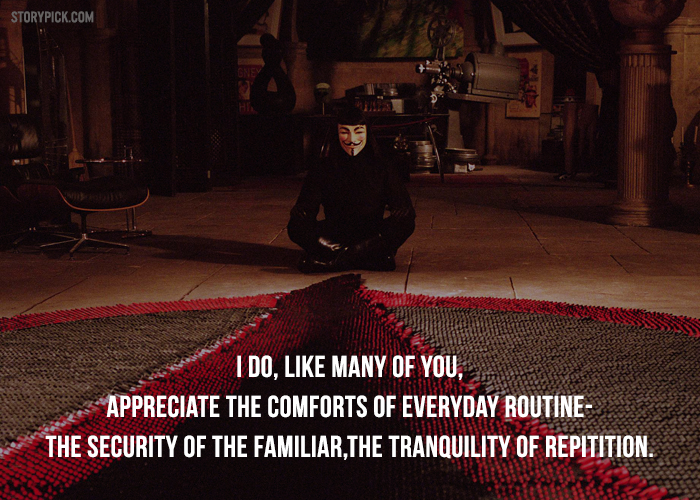 6.
7.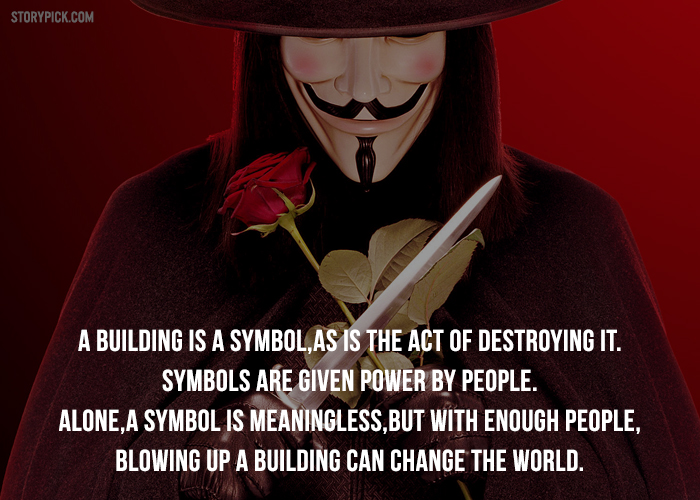 8.
9.
10.
11.
Because it's time to reevaluate our stand in both society and life.