Manzil milegi, bhatak kar hi sahi
Gumarah to wo hain, jo ghar se nikle hi nahin.
I remember my Hindi teacher teaching these lines when I was in school. From that day itself, I have never stopped admiring Urdu poetry. It has the power to seep into the hidden corners of the heart and evoke the right emotions by tugging at your heartstrings. Urdu poems, shayari, nazm, qaul, qawwalis, naat, ghazals – everything is so beautiful that picking the best one is a herculean task.
Meer Taqui Meer, Mirza Asadullah Khan Ghalib, and Allama Iqbal are some of the Urdu poets that I love. They've lent their words to the Urdu poetry and thus, made them immortal.
Here are some of the best Urdu poems that will make you love the language even more:
1.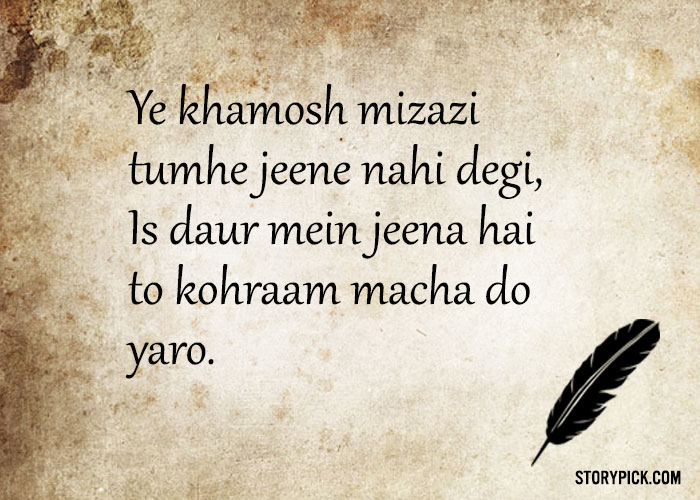 2.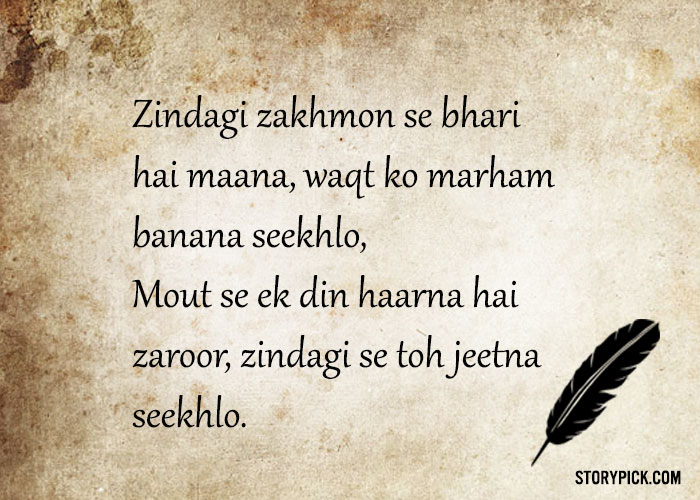 3.
4.
5.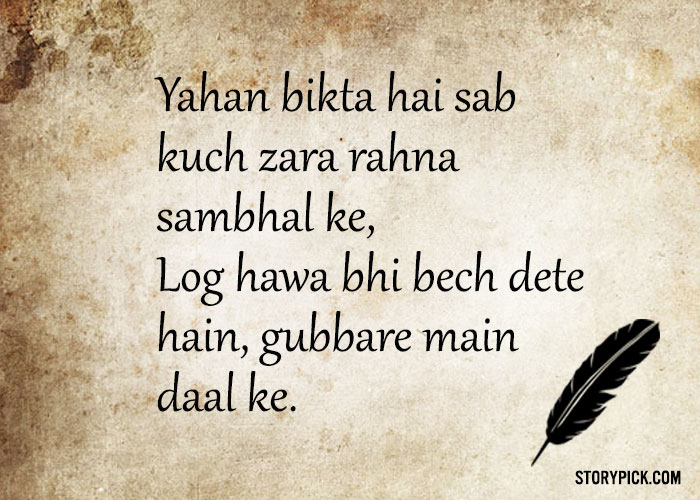 6.
7.
8.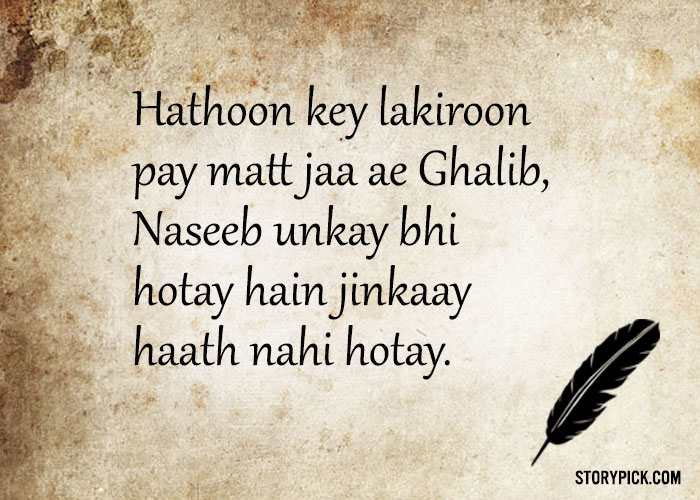 9.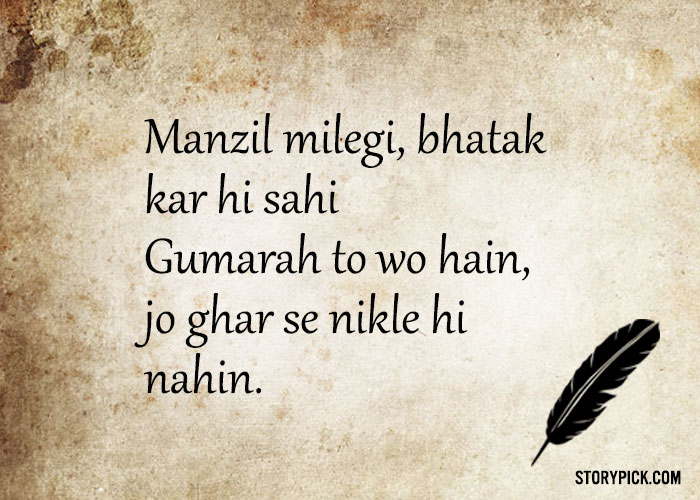 10.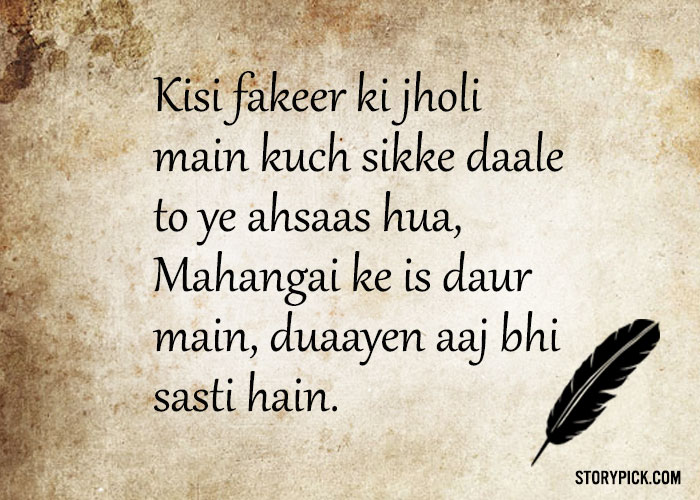 11.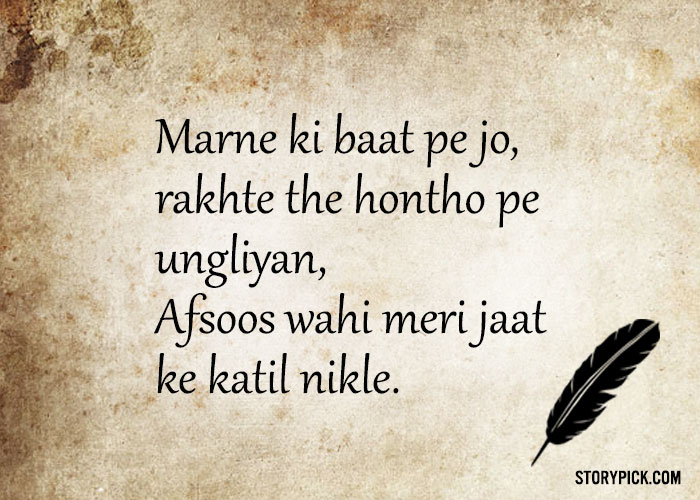 12.

13.
14.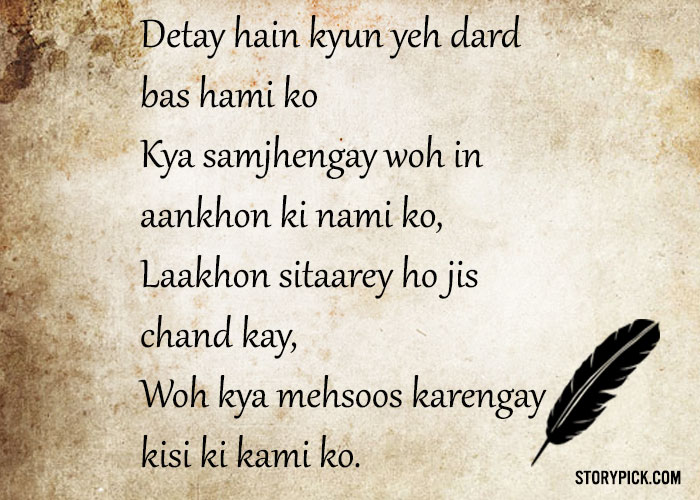 15.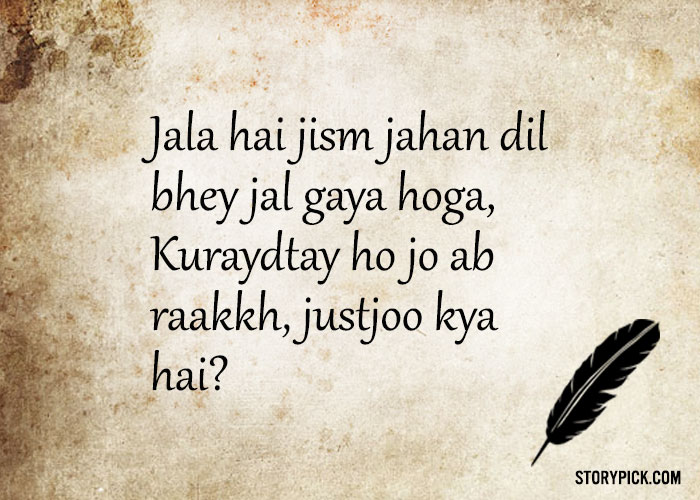 Aren't these just out of the world? Be it pain, separation, happiness, heartbreak, these lines do full justice. I wonder how can someone pen down such beautiful thoughts with simple words and convey the right feeling?
Which one is your favorite?
Your turn now. Let us know your favorite Urdu poems in the comment section. 🙂