When normal cabbies with "No Refusal" plastered all over their cabs refused to be hired for a certain distance, Ubers came as a boon to us. And, they still are today. But with everything good comes the cons of it. Same goes for Uber and Ola.
After harassment, sexual assaults, stalker messages and alleged beating up of a man, another case of Uber dissatisfaction has come to light.
Posted by a user named JP Muduli to Uber's Facebook page, he recounts the horrors of being deceived by the driver into paying him double the amount. And, it's something all must read.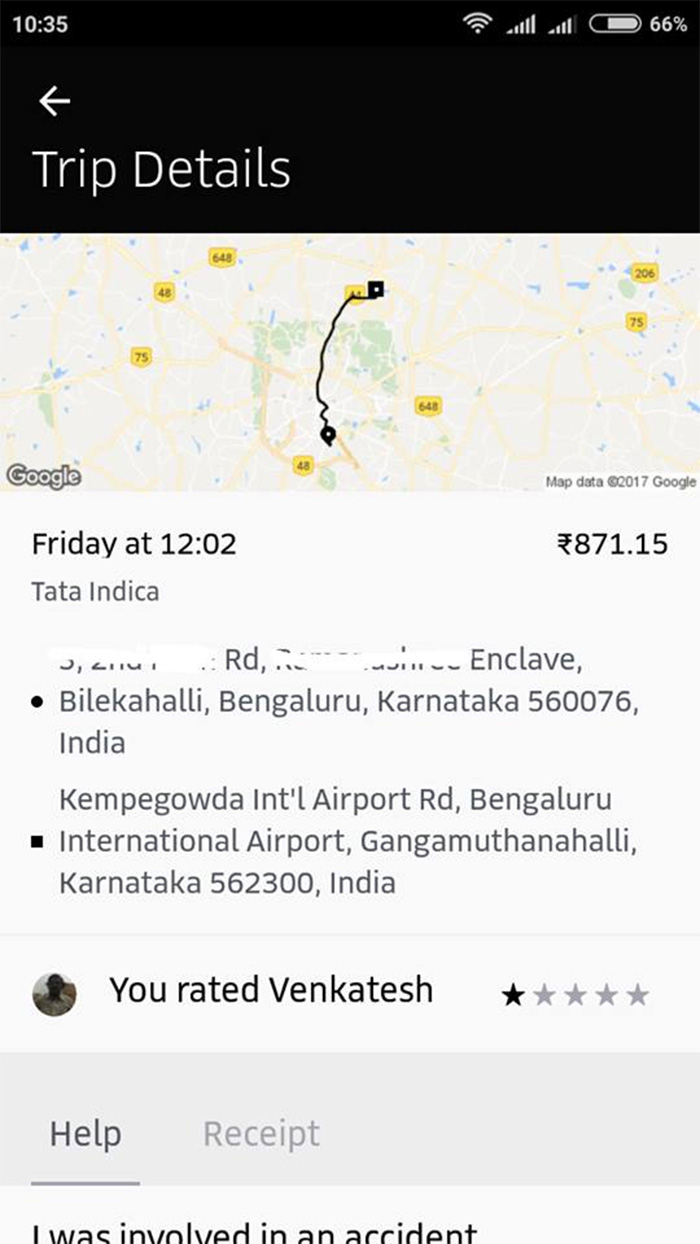 Everyone be aware of Uber drivers who are trapping customers in a new way. You could be one of the victim of this.
On 24th November I had booked cab for Bengaluru airport with payment method Paytm. On the way before the toll gate the driver stopped car side of the road saying he need cash as payment method to pay the toll and when I disagreed he said he can't go further.
I was really hopeless that time as I had to catch the flight in next 20 minutes. So after an argument with him, I agreed to pay by cash and he said he will cancel the Paytm payment which will be transferred back to my account after 15 minutes of trip completion.
After completion of the trip I paid by cash ₹871 and also same amount got deducted from my Paytm. After waiting for long time before my flight departure, I contacted Uber support and reported about this issue. They completely denied to help with this as well as not even shared the contact number of the driver so that I could reach him.
"At least they could have engage both me and driver to conference to investigate this ugly situation."
So this is kind of encouragement for drivers to do such things repeatedly. At the end, I lost extra ₹871 and both Uber and the driver took double amount and cheated me as a customer.
This can happen to you also, so be careful of Uber ride; Think twice before booking. That was my last trip with Uber, ended my journey after 2 years of being a customer with a worse and disgusting experience.
Hoping that Uber gets to the bottom of this and better measure are taken.
We chose see the good in the world, but that doesn't change the fact that bad people exist to. In case you haven't noticed, somehow, Bangalore and Uber have an odd connection which tend to make it to the con-side of Uber.
Update:
Uber representative got in touch with us and told us that the refund to Mr. Muduli was successfully made.
And, he has confirmed the same on his Facebook post.