No matter how hard it is, being completely honest with your dates is necessary. Imagine being asked out for a late-night movie when you are an early sleeper and hit the bed by 10 PM, or being asked out for drinks but you find alcohol nasty but you also kinda like the guy so you say yes and end up puking on him later. HORRIBLE, right?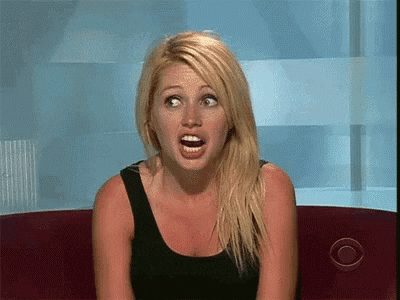 Hence, being honest about what you like, don't like, etc. especially when on dates is important. For example, this one guy made it ABSOLUTELY CLEAR to his date that he goes to bed at 9 PM sharp and hates late-night hangouts!
For my second date with my husband we met in NYC and went to a party and ended up at a McDonald's at 3:00 AM where he reached across the table, grabbed my hands, looked at me adoringly, and said "I hate this. I wanted to go to bed at 9:00. Do not expect this of me again."

— Eli McCann (@EliMcCann) August 2, 2020
After his tweet went viral, people online started sharing their experiences of dropping massive truth bombs on their early dates with their partners. In most cases, the partners appreciated the honestly and stuck around for a long time!
On my 3rd date with my fiance I told him I needed surgery for a severe case of uterine fibroids and I'd have to have children sooner rather than later. I thought for sure I would chase him away. But it's a year later and we welcomed our first child into the world on Friday. ♡ pic.twitter.com/7cG0rWLX20

— Keyanna Butler (@foxghostgoddess) August 4, 2020
My partner and I used to be long-distance, and on one of our first dates when they drove to visit me, they said "I'm sorry, I'm so fucking tired," and we just took a nap. That was the date. It was great

— Lisa (@lapshaffer) August 4, 2020
My wife has anxiety and was so nervous for our first date that I suggested we stay in instead of going out to eat. We ended up watching 8 episodes of Buffy and then making out for 5 hours. The perfect first date. (Buffy is still our favorite show to watch together)

— Amy (@catladylol17) August 4, 2020
I love the honesty in this. On our first date I told my husband that I was wearing my cute shoes and they were killing my feet. He drove me to my car so I could swap out for my comfy shoes. By the end of the night I knew he was the one.

— Christa MacDonald (@CricketMacD) August 4, 2020
My third date with my boyfriend was spent eating a guilty feast at a Popeye's and both looking at each other to say,almost in unison, "I think I have diarrhea". We've been together for 7 years.

— Sara Bauer (@immaculatespace) August 3, 2020
Third or fourth date – I was in my partner's car on our way back from a pub dinner when he calmly said, "I'm going to throw up". I grabbed the wheel while he vomited, steered us into a parking lot, cleaned the mess, and went on to his place.

We've been together 6 years now.

— Sam⁷ 🦖 never your sis (@Morelenmir) August 4, 2020
On our second date, we stopped by a lake in the moonlight as we walked home. I looked across the silvery dappled water and was about to comment on the beauty of the scene when now husband said thoughtfully: Did you know the refractive index of water is 1.3 ?

— RJWhittaker (@DanzacRose) August 4, 2020
My dad saw my mom at her work & asked for her number. She said she lived with her BF. He said to call him when she wanted help moving out. Days later, she called & said she wasn't looking to fuck around so unless he wanted to marry her, she wasn't interested. Married 30+ yrs.

— Jackie Geilfuss (@OrangeJackius) August 4, 2020
The first date of my girlfriend and I we went to Tim Hortons for a coffee because she loves the stuff, my suv broke down and I had to use my mom's car. After the two hour drive we were in the line and she asked what I wanted, I then responded "I can't stand coffee"

— Cody Corwin (@PkmnMasterCoco) August 4, 2020
My first date with my husband, he suggested we go to a bar for sushi night and drinks. Once there, he asked what I was having and I told him I was a recovering alcoholic and didn't drink. I could have told him no but he was sweet and I do like sushi.

— Megan Torrez (@redhead312) August 4, 2020
More first date honestly; on now spouse and my first date, we were both exchanging funny faces with a child 2 tables over, I look directly at my date and say "Children are so cute, I am so glad I am never having any" he high fived me in response.

— Ina 🥒 says ACAB (@Inretrepida) August 4, 2020
So, if you don't like hitting the club and dancing till your feet fall off or you don't like "coffee dates", drop the truth bomb on your partner and see what happens next!