The lifestyle we live today is lethal – quite literally.
The most normal things we do every day are becoming harmful too. Some of them are even thought to be beneficial in a way.
Let's go through these innocent and silent killers we meet every day.
1. Sitting down literally shortens your life by increasing your chances of getting a heart attack and cancer
Try to move around every once in a while.
2. Showering every day doesn't kill off the microorganisms and actually harms our skin, leaving us vulnerable to infections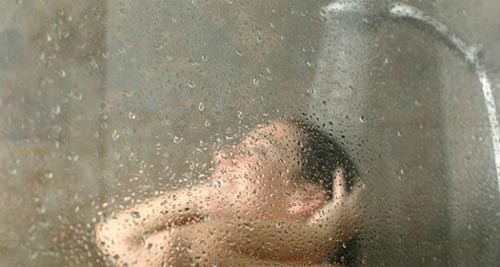 Shower only when you think you are too dirty, and try to shower without soap every once in a while. Soap strips your skin of the natural moisturizers it secretes.
3. Skinny jeans can cause serious nerve damage that can cause numbness in legs and chronic pain
Wear them only on special days, or wear the ones with stretchable fabric, so that they are not too tight when you move.
4. Laser printers produce fumes of the toner used to print paper. These fumes can cause lung diseases
The good news is that only 40% of the printers on the market do this. Make sure that the office area is well ventilated around the printer.
5. Brushing teeth right after eating can erode your teeth enamel, leaving your teeth weak and brittle
Food is harmful for your teeth. The acids and the sugars in it make the enamel weak. Brushing right after you eat can harm your teeth. Instead of brushing, you can use a mouthwash, or you can brush before you eat.
6. Smartphones increase stress, making you constantly check your phones for emails and texts
Keep yourself unhooked from technology for some hours in a day so that your brains learns to relax. It will relieve most of that stress you feel.
7. Putting on neckties a bit too tightly can increase pressure in your eyes, that could end up in causing glaucoma – a serious eye condition
Glaucoma is an eye disease where the pressure inside our eye increases, causing harm to your optic nerves. Do not tie your neckties too tightly.
Leave a little space to breathe.
8. Artificial sweeteners make you gain more weight
Artificial sweeteners fool your mind into eating more conventional sugar guilt-free.
9. Salads at popular restaurants have more calories and fats than conventional burgers and other junk food
The dressing, the cheese and the meat in it add up to a lot of calories. Also, these salads are high in salt and sugar too.
10. Sleeping in a bra makes women sick and screws up their periods too
They can also raise your body temperature and cause the breasts to sag.
11. Nigeria and Ivory Coast use leaded petrol, and cocoa beans to absorb lead from air, which leads to the presence of lead in your chocolate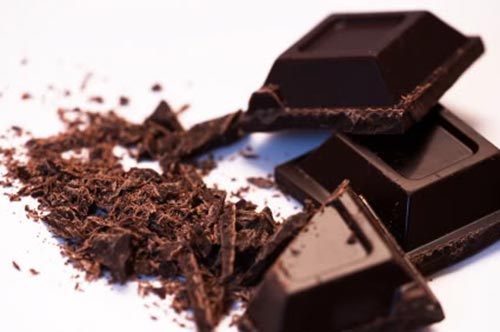 There is nothing you can do about it, except stop eating chocolate sourced from Nigeria.
12. Staying indoors leaves you with less Vitamin D because of underexposure to sun, and it can cause a loss of sex drive
Vitamin D is used to make testosterone, which in turn affects your sex drive. Go, play outside in the sun to be good in bed.
13. Boring days make your heart beat at a much lesser pace and that makes your heart weaker for stress in future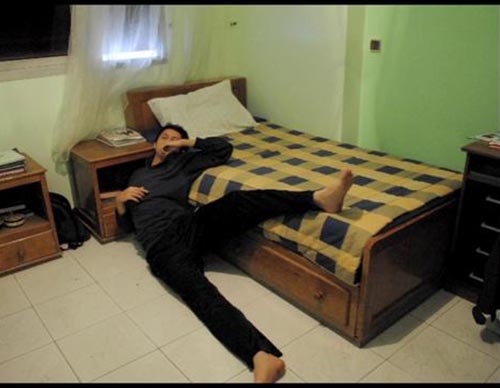 Do something that interests you every once n a while during a boring day.
14. Looking into bright lights for a long time can cause fatigue, headaches, anxiety and stress
Dimmer lights are more relaxing during the evenings. Do not expose yourself to bright lights all the time.
15. Vitamin C tablets are basically an acid, and if you eat them regularly, you are wiping away your teeth bit by bit
And the worst part is that the loss of enamel is permanent in this case. The way around this problem is to go natural – eating fruits and veggies rich in vitamin C.
16. Increase of the use of antibacterial soaps caused the disease-causing bacteria to get more resistant to antibacterial chemicals
Uncontrolled use of antibacterial soaps and antibiotics have given rise to a new strain of microorganisms – called superbugs. They are harder to kill with conventional soaps and antibiotics and cause a lot of deaths.
Use hand sanitizers instead of antibacterial soaps.
As you can see, we all live under a sure shadow of death, even due to the things we thought are harmless.
Live long and prosper!