Bollywood has produced some of the greatest films ever; like Guide, Kabhi Haan Kabhi Naa, Dil Chahta Hai, Rang De Basanti, Swades…it's definitely a good list. But there's one film that stands out not just because of its brilliant and timeless storytelling, but because of its sheer dedication, hard work, impeccable acting and perfect production.
Lagaan, in my humble opinion, is one of the best films Bollywood has seen, or will ever get to see. I remember watching it in a theatre. I was 8 years old, and I could barely comprehend what was happening. I didn't know the meaning of Lagaan, or details about the British Raj. But still, the characters in the film were too real for me, unlike all the other films I had seen back them. They spoke to me. They taught me a valuable lesson. And the cricket match gave me a sense of victory. It made me believe that hard work, faith and practice cannot ever go in vain.
Then I grew up and kept watching the film over and over again. Every time I would watch Lagaan, I would learn something new. And I'm pretty sure I'm going to go home today and watch it again after writing this article. Yes, there is a lot of emotional attachment to the film, but there are several reasons why there will always be JUST ONE Lagaan.
Here are a few of them.
1. Director Ashutosh Gowariker didn't want to make a blockbuster commercial hit. He just wanted to tell a story he really believed in.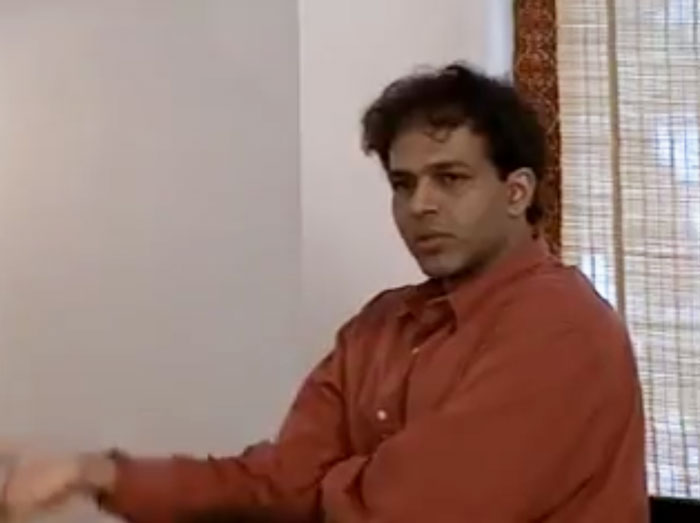 Ashutosh Gowariker had a script ready with him, but convincing the producers to believe in his work was a tough job for him. Over 4 producers rejected his proposal because they didn't believe in the story and India hadn't responded well to a sports drama before. It was only when Aamir Khan heard the whole script, he decided to produce it, and it became the first film to be made under Aamir Khan Productions banner.
2. Since money-making was not a concern, there was absolutely no compromise made when it came to executing that brilliant story.
Aamir decided to produce Lagaan and act in it because he believed in the story completely. He told Gowariker to go ahead and make the kind of film he wants to make, with absolutely no compromise. Whether it was about hiring a British cast, or selecting a perfect location, or building an ENTIRE village from the scratch for the set, there were no stones left unturned. Plus, there was no pressure on Gowariker from Aamir to include any unnecessary element which will make a film, a commercial hit.
3. The casting was done keeping each character in mind with no 'popularity' factor attached to it at all. It was perfect.
"Ashutosh wanted a new girl, someone who you would believe is Gauri, someone who is this innocent village girl. We finally selected Gracy, who was absolutely brilliant in the film," said Aamir Khan. Gowariker wanted his viewers to connect with the characters. Be it Goli or Kachra, each character had a soul and a connection to the heart of the story. Gowariker played his cards right by nor compromising when it came to acting skills, and since many characters were inspired from his childhood, the detailing in the personalities were absolutely brilliant.
4. Along with narrating a compelling story, Lagaan also focused on important social issues like discrimination and untouchability.
The mark of a good film director is a film which makes you think. Which makes you question. Which makes you believe in right rather than wrong. Ashutosh Gowariker beautifully weaved in some important social issues in the story and gave a very powerful message to all his viewers.
5. They perfectly recreated India in 1893. There was no make-up, no waxed legs, no perfect haircut, no sleek beard or anything which invalidates a period drama.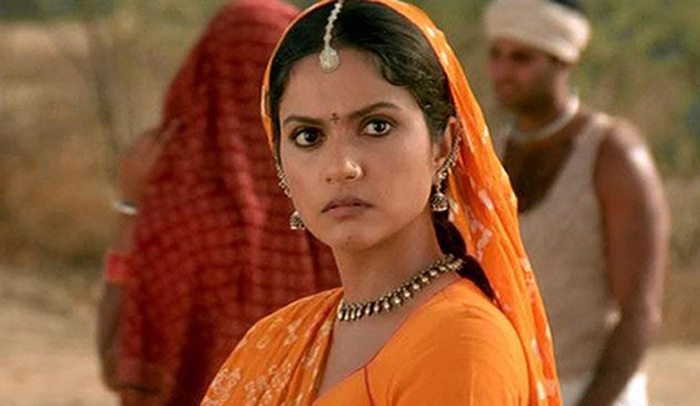 The production in the film is on point. The details are so beautifully engrained in the film, that you don't even notice it until it actually hits you. From the costume to hiring a huge British cast, to the dialect and accent, to the little quirks in the characters which came from their on-screen profession, Gowariker completely won the game when it came to production. There are a number of things which are slipping from my mind right now, but if you sit and watch the movie noticing the authenticity in the production, it is going to amaze you.
6. The script was incredibly entertaining and funny along with having a substantial and serious backbone.
Yes, Lagaan is an inspiring story of a boy who united his village and fought against the Britishers by playing a game of cricket. But, the script is not all serious. Gowariker made a perfect blend of motivating, though provoking and entertaining script. There were a lot of funny elements in the movie which moderated the mood perfectly. For example, the little personality quirks villagers had which showed up in their game of cricket. Like Goli spinning his arm several times before bowling, or Guran hitting the ball twice with his bat like playing gulli danda.
7. The amount of dedication and discipline the crew had was insane. No one was spared, not even Aamir.
The shoot happened in a remote area in Bhuj, Gujarat. Because of unavailability of hotels, a residential building was booked for the entire crew to stay in, which was a few kilometers away from the location. Every person was supposed to report to the bus at 5:00 AM sharp, or the bus would leave for the location without them. Once Aamir got 5 minutes late, and he was left behind. Apart from that, no one was supposed to roam on the set in their casual clothes. Everyone was supposed to be in character and in costume all the time. You can't call Aamir by his name on the set, you have to call him Bhuvan. There was a huge call sheet, which was supposed to be strictly followed.
After a long day of rigorous shoot in burning heat, the actors would sit in a room and practice the lip sync for the songs by singing along with full enthusiasm. Even though it was a very tight packed schedule for 6 months, Ashutosh was very calm throughout.
8. They came across a lot of bone breaking barriers, but they didn't stop. Chale Chalo, in the real sense.
A complicated script and severe climate conditions made an already difficult task, even more difficult. The sets would be frequented by dust storms and heat waves which affected the health and energy of a lot of crew members. Apart from that, all the equipment had to be protected too.
While the shoot was on, director Gowariker got a slip-disk and was advised complete bed rest for a month. At that time, it wasn't possible to stop the shoot because the whole set took 6 months to get ready and the whole crew was booked for another 6 months, including actors from London. So, Ashutosh Gowariker actually directed a big chunk of the movie lying on the bed ON THE SET.
9. They shot the cricket match in the heat of 48 degrees, including scenes which had over 10,000 extra actors.
In adverse conditions, several actors even fainted on sets, but the shoot didn't stop. The cricket match was without a doubt, the most difficult segment to be shot in the film. The game was scheduled to be shot in 3 weeks but the shooting went for over 8 weeks.
10. They shot the movie with sync sound and it was a bigger challenge than you can ever imagine.
The film was shot in sync sound, and constant winds and dust storms didn't make it easy. Apart from that, the location was next to an airbase, so the plane sounds would create disturbances as well. To shoot the cricket match, sound designer Nakul Kamte laid down over 4 kilometers of wiring under the pitch to capture the sounds.
11. The winning shot was a ONE TAKE SHOT. It was a do or die situation.
When Bhuvan hits the winning 6, the team and villagers run towards him to embrace and celebrate their victory. The shot is immediately followed by rain sequence which doubles the celebration. The director had just one chance as 10,000 people running and creating a scene can lead to a stampede with the risk of the crew getting mobbed along with the equipment. It was a huge risk, but they absolutely nailed the shot.
Obviously, there was A. R. Rahman's mesmerizing music but there is only so much I can write in one article. The film got nominated for an Oscars in the Best Foreign Language Film category and did the nation proud. Lagaan was truly one in a million movie, and there's no doubt that Bollywood will always remember its legacy.