Flat stomach, zero cellulite, and a chiseled jawline- these are some of the features that society erroneously credits as the 'perfect body'. But for the majority of people out there, achieving these standards are simply unrealistic. Earlier, women spoke out against body shaming and revealed the cruel nicknames they got for their weight. Some celebrities have even rejected these ideals of beauty by posting body-positive pictures of themselves. For instance, Malaika Arora and Kylie Jenner flaunted their stretch marks and won many hearts for keeping it real.
A new trend recently surfaced on Twitter called "The Face, The Waist". It started off with people posting pictures of their waists like these:
the face the waist pic.twitter.com/s5S5zbVxdi

— J☆DE (@foxijade) January 24, 2020
the face / the waist https://t.co/Vrhi8ZAAoY pic.twitter.com/7GJwyFXSWO

— Jolie😌 (@Sibz_Jolie) January 26, 2020
But eventually, many tweeple gave the trend a body-positive twist. This counter to the initial trend welcomes people of all shapes and sizes with open arms, and more people are joining in for all the right reasons. Check out some of the posts below:
Can we see some "the face the waist" that's not a size 0? pic.twitter.com/NE5i8KaPSx

— radical (@MooseJattana) October 19, 2020
The face. The waist.

Version fat, pour changer ✨ pic.twitter.com/kI8bz2wxZl

— c pas Leila 🇪🇬🏳️‍🌈🇲🇦 (@pas_leila) October 19, 2020
The face and a healthy freaking waist!! ❤️ https://t.co/0Yd7WL6YYh pic.twitter.com/N62O8tJ0M2

— Sifty Kaur (@sifontherocks) October 19, 2020
Everyone: The face the waist
Me: pic.twitter.com/qlXABvSAxN

— Sahar (@ustaanijee) October 19, 2020
Wtf I did 😂 pic.twitter.com/j1KJCR0jUl

— Raghav Tandon (@iraghavtandon) October 19, 2020
The face and the cute ass waist 🥺 https://t.co/U8yYdBzxHw pic.twitter.com/pRazlGhHdD

— Aruba 💜 (@missarubber) October 19, 2020
Look at me being all brave and shit 😭#bodylove https://t.co/ADoEVZQq58 pic.twitter.com/pZVSsrfxtE

— Mariya¿ (@mariyaavg) October 19, 2020
The face The waist https://t.co/ydjhCsqHXE pic.twitter.com/qNX2VL5L59

— 𝕷𝖎𝖘𝖆 𝕵. 🥀 (@babyliisaa) October 19, 2020
🤓🥺 https://t.co/2wrHuWJ7nk pic.twitter.com/xNgmP2ioo2

— Alpha! (@_Alphawoman) October 19, 2020
Here's how people around the world reacted to the refreshing take on the trend:
Agar trend karna hai toh yaar dil khol ke karro why are some of u breathing in like it's the end of the world. Enjoy ur tummy but yes size 0 is also beautiful but so is size 12 and 20

— radical (@MooseJattana) October 19, 2020
Thank you!!!!!!!! I was feeling a bit uncomfortable seeing only one body type doing this trend

— awkwardgoat3 (@DivijaBhasin) October 19, 2020
time to stop sucking my tummy in uniform

— fran (@franthefrogher) October 19, 2020
It is liberating to know ur tummy and look at it and go "u know what ur not so bad and I would like to hang out with u more"

— radical (@MooseJattana) October 19, 2020
Each and everyone is beautiful. Charming as usual 🌸

— iamupasana (@BnrjeeUpasana) October 20, 2020
Sometimes we just need a lil push!!! I just hopped on twitter and saw some very beautiful ladies doing the trend but I think we need diversity!!

— radical (@MooseJattana) October 19, 2020
These wonderful people are making a strong point on how neither your waist, nor your idea of beauty can be constrained and restricted for a chosen few. There should be absolutely no rulebooks for beauty.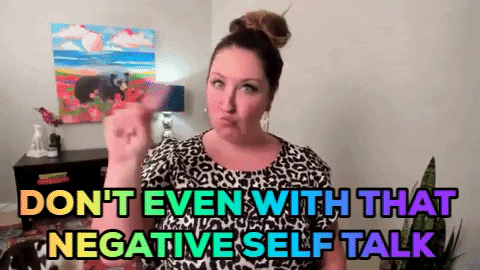 Need more feel-good stories? Check out Sameera Reddy talking about her post-pregnancy body and Nargis Fakhri sharing a body-positive take on her weight-loss journey.
Cover Image Source- Left, Right