We've gone like, 'Was that an orgasm?', at some point in our healthy sex lives. The truth is, if it was an orgasm, YOU'D KNOW. Yup, it's something that knocks on your door and runs away leaving a 'Been here' note, no it takes you by the horn.
But this just highlights our negligence towards said experience. The Big-O as we call it, needs to be talked about and read about. Because sex isn't just about pleasing your partner or reaching the next level of your relationship. It's about having a good freaking time!
Here's everything you need to know…
1. According to research, there is a G-Spot, but not all women have it.
Yup, many have debated the presence of a G- Spot but according to Ernst Gräfenberg, it does exist. Further research has shown that it isn't true for all women and out of the ones that have it, the size also differs from one woman to another.
2. Squirting is not a thing, it's an involuntary condition where some women let out urine.
Though every man right now is going 'Aw shucks', it's true. According to a study in France, the 'squirting liquid' was examined and the results were pretty clear, pee. There are some women who experience a discharge during sex, but it isn't necessary that every one of them is capable of aiming it like pee.
3. There are 4 types of orgasms you can have: Clitoral, Vaginal, Blended and Multiple.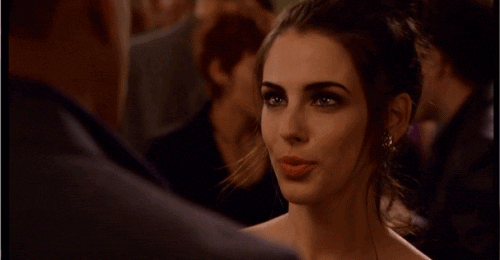 Clitoral is the one you have with the stimulation of your clitoris while vaginal is attributed to the G- Spot. Now blended is basically having both of them together at the same time and multiple is having waves of orgasms one after another.
4. An average orgasm lasts for 20 seconds
20 seconds of pure bliss.
5. Your brain has an equal role in your orgasm as his goods.
Many women can't orgasm because their brain isn't helping them focus inward. He's not going to be able to do all the work and get you to your destination. You have to let go, make sex noises and put all your attention to your vajayjay, so you can trick your brain into an orgasm.
6. If you're in a long-term relationship, then you're more likely to have an orgasm
Girls are supposed to be the one doing all the seducing, whereas the gratification has always been associated with the male. Which is why you need to be in a serious enough relationship where you're comfortable enough to tell him, 'I need to get an orgasm this time, no matter how long it takes'. Which is obviously not possible with a one night stand.
7. Clitoris is God.
Clitoral orgasms are way more common and legit. It's easy and even you can achieve it with masturbation and some choice vibrators. It's better to row your own boat before you let someone else take the paddle.
8. Like wine, it gets better with age.
Finally, there is something good about getting old, apart from getting wiser that is.
9. Nipplegasms are a legit thing
A nipplegasm is an orgasm that you experience with intense stimulation of your boobs and nipples. I'm sure not many of you thought this was possible, but hail the Gods, it is a possibility.
10. If you like the rhythm, don't let him switch !!
That's the golden rule Bucko.
So what are you waiting for? Let the tide take over you.