I think it is safe to say that 'Wonder Woman' Gal Gadot is the super(s)hero of the season! With the film doing wonders at the box office, there is no heart left which isn't screaming for the long-legged lass!
At the risk of sounding like a complete fangirl, remember when we took you back in time, to Gadot's walk of fame (yes, throwback pictures) At The Miss Universe Pageant 2004? Pictures like these?
Yes, of course, it is as illustrious as Gal but what if I told there is a little twist in the tale?
What if I told you, that Gal Gadot competed with 'Aashiq Banaya Aapne' girl, Tanushree Dutta 13 years ago?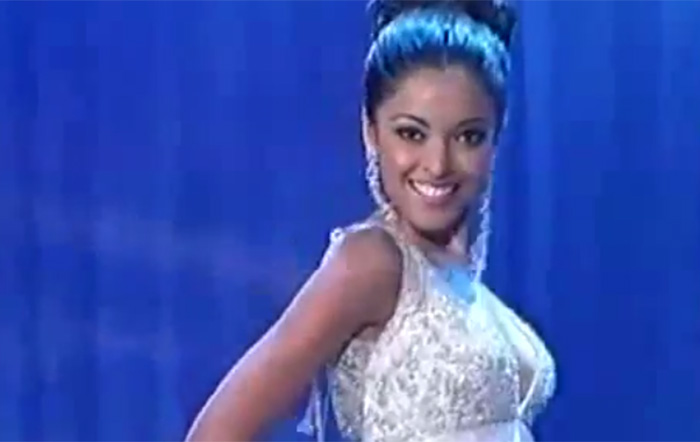 In 2004 Tanushree Dutta and Gal Gadot were competing with Each Other in Miss Universe on same platform. Look at Them Today !!

— TheGhostRider31 (@TheGhostRider31) June 8, 2017
If you find this interesting, you're in for a surprise my friend!
What if I told you that Gal Gadot finished BELOW Tanushree Dutta (Tanushree made it to the top 10 whereas, Gadot didn't even qualify for the elimination rounds). 
https://www.instagram.com/p/BVIPDajBZD2/
I'll let that sink in.
Just FYI, you're not the only one. The internet is also flipping out with you!
1. Just in case you had any doubts about my 'journalistic resources'! 
https://twitter.com/odshek/status/872824364005249024
2. DUH
https://twitter.com/a_bit_too_much/status/873060623633891329
3. Umm…
Miss Universe 2004. @GalGadot lost out to Tanushree Dutta. Is this true? Wow, wonder-women, indeed.

— OB (@OB_noxious) June 10, 2017
4. *whistles innocently*
Gal Gadot: Wonder Woman
Tanushree Dutta: Wonder where Is this Woman https://t.co/wXAnWLMbP2

— Amit (@Goddamittt) June 10, 2017
5. Life lesson for free!
Thus proves ki agar 12th me ache marks aa bhi jaye to pakka nhi hai ki jindagi me successful ho jaoge.

— RETRO乄FAUJI (@tirangabanda) June 9, 2017
What? You have something to add, too? Be my guest, the comments section is all yours! 🙂