Having a great teacher or mentor can be life-changing for a person. The guru-shishya relationship has been accorded great importance in our traditions, with teaching being called the noblest of professions. And then there are those who don't even think twice before exhibiting a blatant disregard for this sacred relation to the point of becoming national news, as this professor from Tamil Nadu did.
An audio clip of an mathematics professor from Tamil Nadu persuading her students to undertake an 'assignment' for the university's high-ranking officials has gone viral.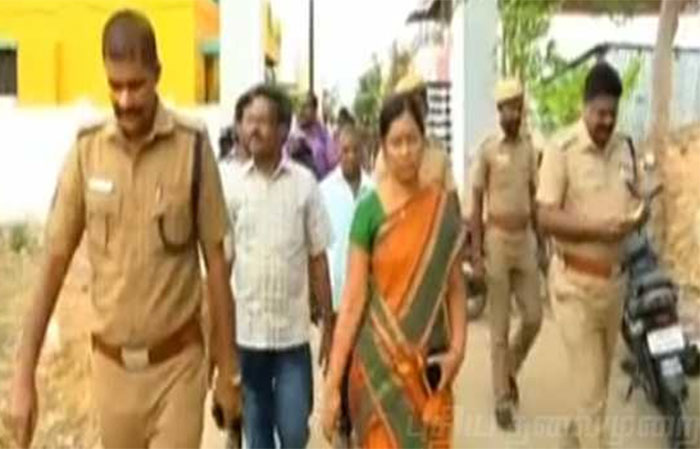 Nirmala Devi was an assistant professor in the mathematics department of Devanga Arts College in  Aruppukottai, Virudhunagar district. The college is affiliated to the Madurai Kamaraj University.
According to a report by Mumbai Mirror, she has been suspended by the college administration following complaints from the students. The audio clip, which leaked on Saturday, was broadcast by Tamil news channels.
In the 19-minute long audio clip, Nirmala Devi can be heard addressing her students as 'Kanna' (dear) and convincing them of the 'opportunities' that await them if they agree to this 'assignment'.
She informs them how the officials providing these opportunities are someone of the Governor's stature and this would mean a lot of money for them if they take it up. She tries to persuade them by being the teacher who has helped them so far but now wants her students to take the 'next step' in their lives with the help of this 'assignment'.
According to her this opportunity would come with a lot of money which would be transferred directly into bank accounts opened in the students' names.
"I can assure you can scale great heights. Because they are high ranking officials of the university. They are expecting college students for successfully completing an important assignment. They have been troubling me for a long time," she says.
When the students refused to acquiesce to her proposition, Nirmala Devi asked them to not be hasty and take a few days to think it through.
According to The Hindu, while the professor could not be contacted, she revealed to a news channel that her the whole conversation had been twisted by her students and extracting sexual favours from them was not her intention.
This incident brings to light the shocking amount of corruption that is rampant in the education systems of our country, which would try and lure innocent children into prostitution with the bait of their bright futures.