There are films and then there are masterpieces that have no shelf life! They are eternally carved in our minds and in our hearts for everything they bought along with the cinematic experience. One such timeless was 'Taare Zameen Par' which was easily one of the best movies of the year, 2007.
A troubled kid, a true-to-his-profession teacher and an extraordinary moment of insight, all of that with a lot more of magic made 'Taare Zameen Par' exactly what it is. Not to forget, Aamir Khan and his limitless acting and the Darsheel Safary (who was was a kid then) who shot to fame.
But do you remember the iconic dialogues from the film? Worry not! Here's a recap, only for you.
1. Nazar nazar ki baat hai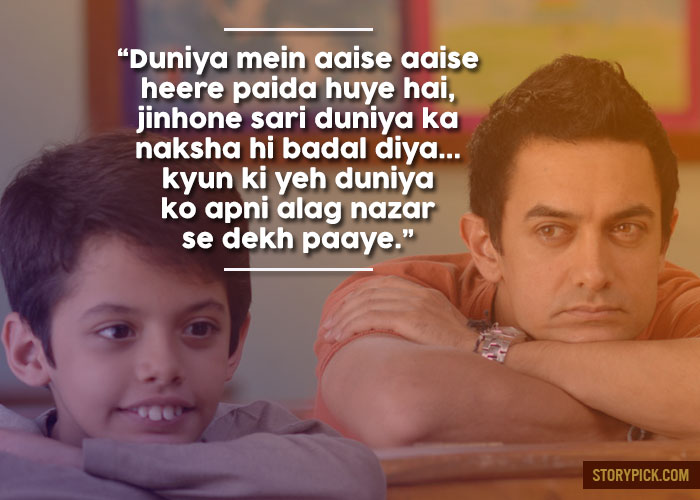 2. Dard ki dawa, dua!
3. Because, every child is special 
4. Koi shak?
5. Samjhe?!
6. Bahut hi kam…
7. The punch of the movie!
8. RIP Edison
9. Does this ring a bell?
10. But how many of us get it?!
I don't know about you but this movie changed a bit in me, forever. And I shall always remain grateful.
Poster Courtesy- Sachin Kaushik